Gabriel Alonso, our Head of Oilseeds for Southern Africa, had no family links with agriculture. But growing up in Brazil's Ribeirão Preto, a town founded by farmers, agriculture was "part of life all around".
Farmers came to Ribeirão Preto in the 19th century, looking for good soil to grow coffee. But government subsidies went on sugarcane and the region, where Gabriel was born and raised, became one of Brazil's largest sugar producers, responsible for around 30 percent of the country's sugarcane alcohol fuel.
"My family was not in farming but I just looked at the sector all my life," he tells us in an interview. "From a young age, I could see that agriculture was a business opportunity.
Gabriel studied business and international commerce. Then, a few internships under his belt, he joined LDC in 2006 at the age of 24 as a controller of the Oilseeds Platform.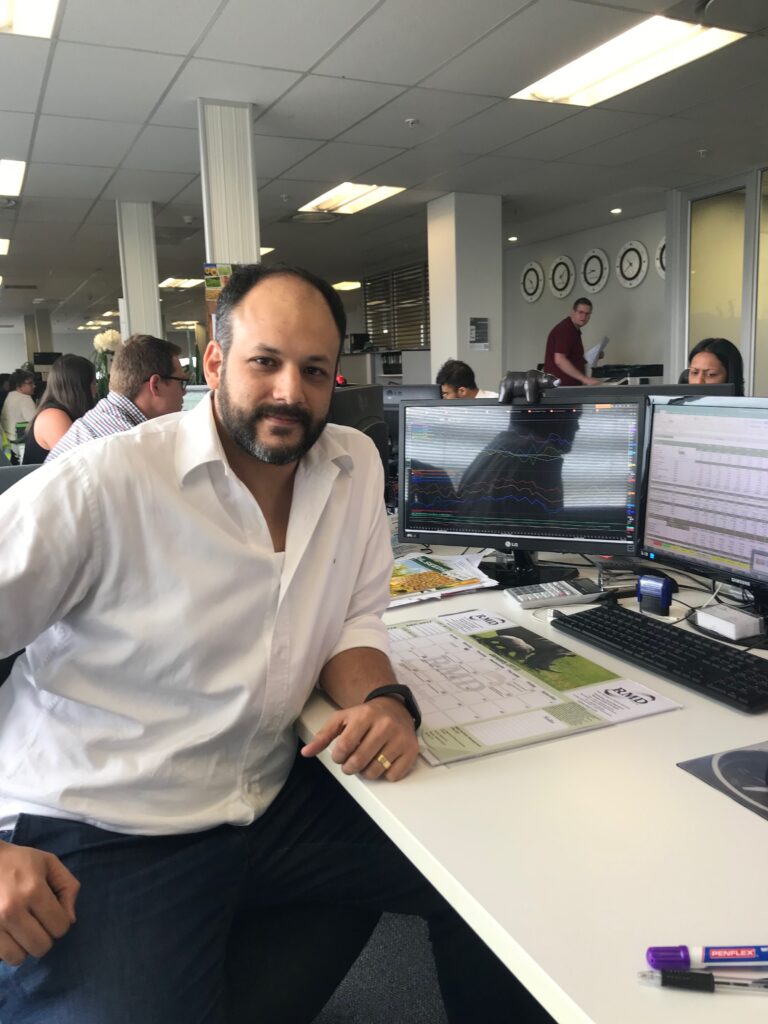 That was the start of his journey.
He had not travelled much or worked overseas, and the young Brazilian says he knew little of what a career in international trade would entail. But a brief stint in France at university whetted his appetite for an international career.
India
"Four years after joining LDC, I was moving to India to deal with vegetable oils."
Speaking with us from Johannesburg where he is now based, Gabriel says he loves his career path but never forgets his roots.
"I have lived on 3 continents while working for LDC, but my experience in Brazil laid the foundation for everything."
Brazil is a critical location for LDC. Here, the company originates, processes, sells and buys a huge part of its commodities.
"In Brazil, you can learn about all aspects of the business. It is an excellent basis for all other jobs at LDC."
Africa
With experience of Brazil and then India, Gabriel can look at the African continent with a fresh eye, spotting the business opportunities there. He runs the company's Oilseeds business in the Southern African region, dealing with clients in South Africa, Namibia, Angola, DRC, Botswana, Zambia, Zimbabwe, Malawi, Mozambique, Madagascar and Mauritius.
He gets a thrill from the opportunity that is Africa.
"This is a place where anything can happen," Gabriel says. "Not only do I think Africa could produce enough to feed its own people," he says. "I am also convinced this continent will see its exports grow and grow."
Selling oilseeds to clients is one part of his job. Identifying business opportunities is another.
"Part of my mission is to bring to the whole company my knowledge of the region, the market and the opportunities," he says.
Given the scale of the challenge and the prospects there, Gabriel is in no hurry to return to Brazil.
"My life is here and there is still so much to do. I want to be part of it," he says.