LDC depends on farmers around the world, to fulfill its role as a leading merchant and processor of agricultural goods, which comes with a duty to help feed and clothe the world's growing population in a safe and sustainable way.
To ensure the resilience of these farming communities, whose contribution is key to food security globally, we partner with the Louis Dreyfus Foundation to advance sustainable micro-farming through educational projects that share good agricultural practices with young people.
In 2019, two new projects began to empower young talents to build a sustainable professional future in agriculture for themselves, with indirect benefits for their communities.
In collaboration with the local government and French agri-agency Fert, we opened a vocational agricultural school in Côte d'Ivoire, Centre de Formation Agricole et Rurale (CFAR), which welcomed 32 students in 2019.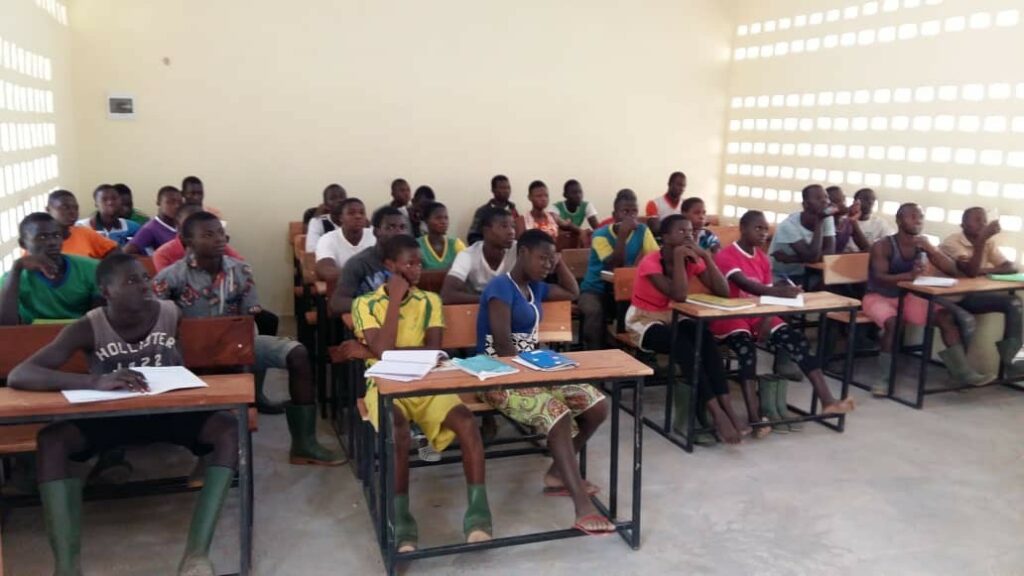 "In a country where nearly 60% of the population is under 25 years old, giving young people access to quality education is essential to economic development," explains Robert Serpollet, General Manager of the Louis Dreyfus Foundation. "All our educational projects are connected with agriculture, as a key driver for the development, resilience and food security of local communities. And inversely, recognizing that an educational dimension is essential to building capacity for sustainable self-sufficiency, training is also central to our micro-farming projects."
CFAR offers a two-year program that combines theoretical and practical training, with particular focus on sustainable agriculture practices and environmental preservation. The curriculum covers general topics like mathematics, computer science and economics as well as vocational skills such as agronomy, soil science, crop and livestock production, and farm management.
First-year student Aly already sees a path to his future: "I see the importance of managing a farm: how to manage it, take good care of the animals and sell them. We are also studying profitability, and I realize that raising chickens is an activity that can quickly earn money."
To move into their second year, students must complete an internship to acquire practical experience that will facilitate entry to the professional market after graduation.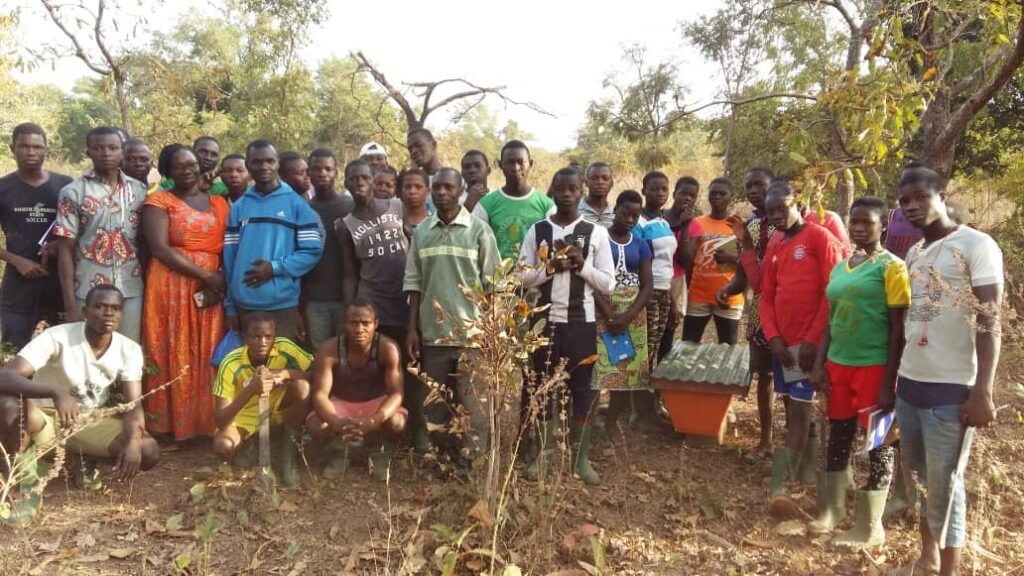 Samuel, one of the CFAR trainers, sees the benefits of providing boarding for students: "Here the children do not have the worry about food and accommodation, so they can fully focus on their training. They practice crop cultivation and livestock breeding daily with a team that is dedicated and available to them; it's the perfect setting for training."
Ludovic M'Bahia Ble, Country Manager for Côte d'Ivoire at LDC, was actively involved in the project: "Knowing the context in northern Côte d'Ivoire and the challenges facing the local population, I was happy to coordinate project implementation on the ground. CFAR is a potential change-maker for the Poro region, and was created to help its communities to flourish."
In 2020, 35 new students will join CFAR, while existing students will complete internships in farms before moving into their second year.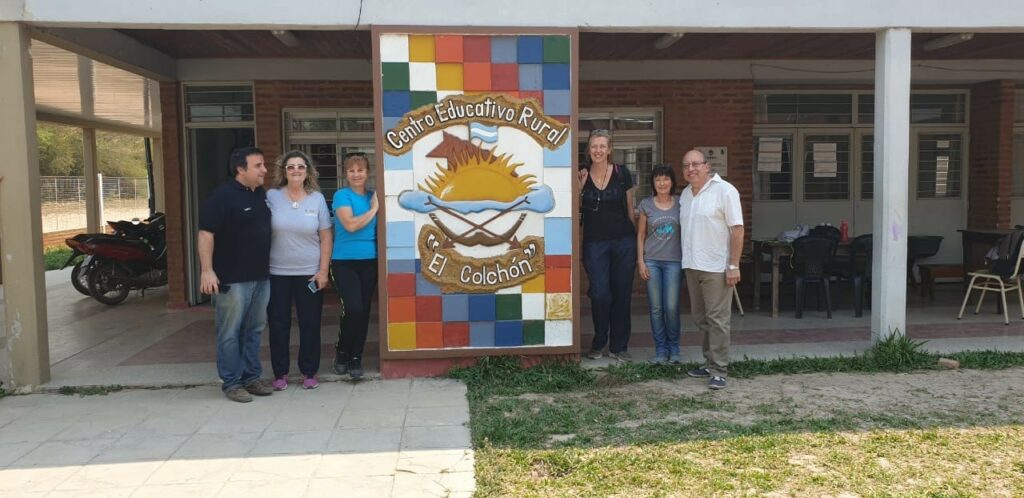 Across the world, in a small community of Argentina's Chaco province, LDC and the Louis Dreyfus Foundation support local agricultural school CEREC, which teaches agricultural techniques, sustainable production methods and agri-entrepreneurship.
Second-year student, Nelson, has acquired many new skills that he can see paying off for him later: "I learned how long it takes to grow a plant and when it bears fruit; I saw how a tractor works and what functions it performs. The project has had a positive impact for me, as the knowledge I am getting now will allow me to produce goods in the future."
In parallel, the school's food production helps feed attending students, with surplus sold at local markets to generate additional income to finance the school's activities.
In 2019, the Louis Dreyfus Foundation's grant made it possible for the school to set up poultry and goat farms, as well as fruit and vegetable production, managed by teachers and students. The school's beehives were repaired and upgraded, while irrigation was secured by restoring the existing water well and drip irrigation system. Refurbishments were carried out by students' family members, creating employment for the local community.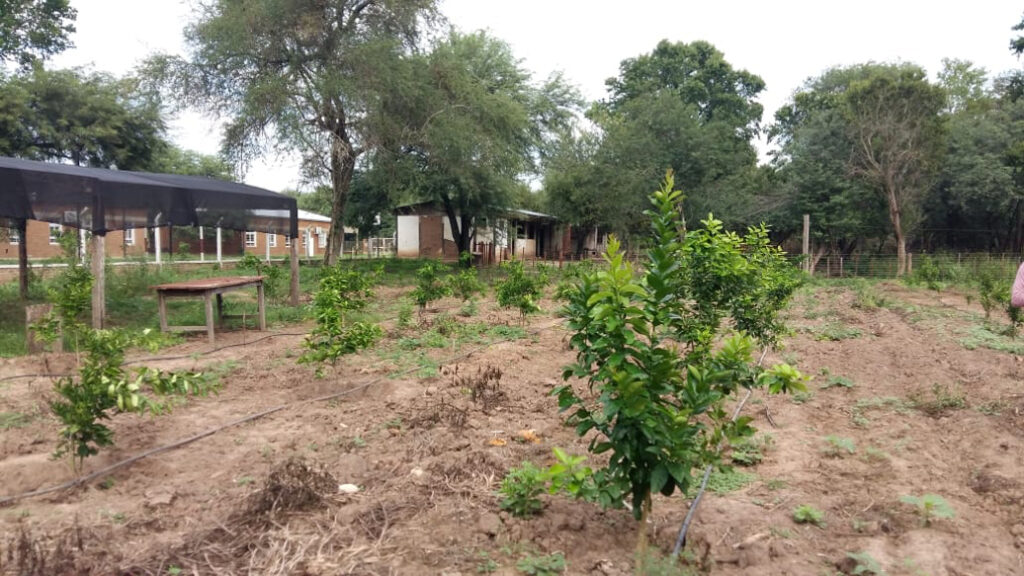 CEREC director, Rufino, said he had seen the project change students' lives for the better in many aspects, from academic performance to interpersonal relationships, and notes "the enthusiasm of the community: when the project came to life, parents and alumni were both motivated and surprised by this new sense of entrepreneurship they saw in their children and in themselves."
Today, the project's local partners, APAER and ACERCO, continue to work with the school, providing technical advice and monitoring its production.
LDC employees are encouraged to support Foundation projects in any way they can, which creates significant mutual benefits for both the company and the Louis Dreyfus Foundation. "The Foundation gains access to LDC's expertise, while Foundation funding multiplies the scale of LDC efforts, as we work together toward shared sustainability, food security and community empowerment goals in locations where the company operates," says Guy Hogge, Global Head of Sustainability at LDC.