Sustainability Action in Indonesia
LDC is committed to sustainable growth in Indonesia. In addition to sustainability initiatives within specific business lines, we also seek to improve thousands of lives in local communities around our operations, through safety, health and environment outreach programs conducted by LDC employees.
Key Figures
Engagement with close to 100 palm oil suppliers
1,000 palm oil farmers trained in sustainable practices
+7,000 coffee farmers trained in agroforestry and GAP (good agricultural practices), with over 20,000 indirect beneficiaries
+3,000 certified coffee farmers in our supply chain
Over 300,000 trees planted to address environmental challenges in coffee farming
More than 1,000 students, 60 teachers and 300 parents empowered through education and vocational training
Palm Sustainability
Our Indonesian palm operations are guided by LDC's Palm Sustainability Policy, which affirms our commitment to:
Safeguard all high conservation value (HCV) lands or high carbon stock (HCS) areas
Leave all peat untouched, regardless of depth
Uphold the rights of local communities and/or indigenous people
Comply with International Labour Organization conventions on forced labor and discrimination
Abide by rigorous anti-bribery and corruption standards
We regularly train and engage with some 100 suppliers, supporting them in their sustainability journey and commitments.
We are already at 100% mill-level traceability for palm processed at LDC assets, and close to achieving 100% mill-level traceability for all palm oil supplied to us, working closely with the Earthworm Foundation (formerly The Forest Trust), of which we are an active member and partner.
Our two palm oil refineries and trading entities are all RSPO (Roundtable on Sustainable Palm Oil) and ISCC (International Sustainability and Carbon Certification) EU certified.
Coffee Sustainability
Indonesian coffee yields are among the lowest in the world, due to various environmental factors such as soil erosion and lack of tree shade, but also to poor agricultural practices.
LDC is committed to working alongside farmers in the field to address these challenges, with various agroforestry and GAP training initiatives ongoing and already creating positive benefits in Indonesia.
In Lampung, North Sumatra and Aceh, LDC worked alongside the Louis Dreyfus Foundation and PUR Project to train over 7,000 farmers and plant over 300,000 trees.
We are also working with UTZ and 4C to develop certified coffee supply chains, with over 3,000 smallholder coffee farmers certified in Lampung since 2014.
Empowering the Next Generation
All our sustainability efforts have a long term horizon, in line with our company purpose to create fair and sustainable value for current and future generations.
With this in mind, two recent initiatives in Indonesia focused on younger members of local farming communities.
Coffee Vocational Training in West Lampung
LDC identified a local high school in West Lampung, where students are mostly children of farmers we work with, and where almost all students choose to take over their family's coffee farming business after graduation.
In 2019, we introduced a training curriculum at the school to empower these students as the next generation of coffee farmers, helping them to develop sustainable livelihoods in the coffee trade by imparting industry knowledge and best agricultural techniques.
School of the Future
In 2017, LDC began the Sekolah Masa Depan initiative to support three public elementary schools in Lampung, Balikpapan and Jakarta in three key areas:
Building renovation
Creating an environment more conducive to learning, adding a new basketball court in Jakarta, retiling pavements and roofs in Lampung, and building a new toilet facility and deep well in Balikpapan
Training teachers and parents
Strengthening teachers' ability to teach creatively and develop the school program, and helping parents learn how to reinforce positive values to their children at home
Student engagement
Sessions conducted by LDC volunteers, to teach the children about topics related to our business, namely food production, agriculture, sustainability issues and values
Supporting Local Communities
LDC employees participate in various activities in Lampung, Balikpapan and Jakarta to support the welfare of local communities, and to protect and preserve natural surroundings.
Lampung
Mangrove planting
Fire safety training for the community
Blood donation drives
Mosquito fogging in villages
Milk distribution at schools
Tsunami relief donations of food and clothes
Balikpapan
Mangrove and tree planting
Dental hygiene workshops, check-ups and distribution of dental kits at schools
Blood donation drives
Jakarta
Biopori planting for flood prevention
Supporting disabled athletes through the Bali Sports Foundation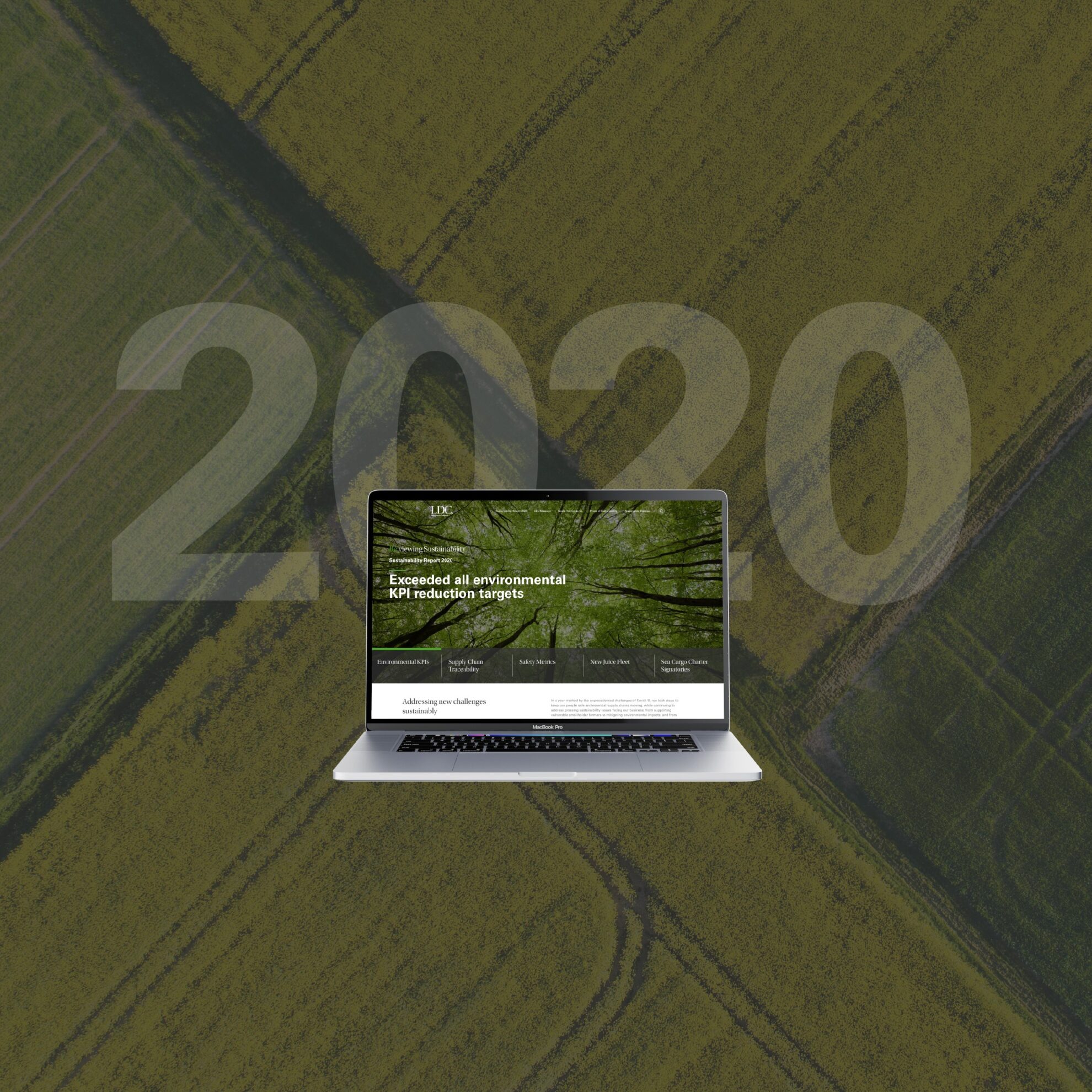 Sustainability Reporting
At LDC, we are committed to contributing to the global effort to provide sustenance for a growing global population, working with our partners to create fair and sustainable value across the food chain.
To ensure that we continue to improve, we set sustainability targets across our business and report on our progress regularly, through reports that detail how we have performed.
Our annual sustainability reports also highlight key successes and challenges, and set out LDC's forward-looking focus to deliver on our commitments to sustainability and transparency.
Download our latest sustainability report