Strengthening our ability to meet growing consumer demand, working with trusted local partners
According to the China Agricultural Industry Development Report 2021, Chinese consumers' expectations for high-quality dietary ingredients continue to increase alongside better living standards and demand for sources of energy, protein and lipids.
To meet growing demand for high-quality proteins from Chinese customers and consumers, we are working with local partners to reinforce our capacity to supply grains, oilseeds and aquatic feed products to the country.
Recently, our joint Rongchuan aquatic feed facility with Guangdong HAID Group started operating in Tianjin. The new facility is now the biggest aquatic feed mill in North China, with annual feed production capacity of 200,000 metric tons.

Meanwhile, on July 15, our joint project with River and Ocean Cereals and Oils Jiangsu (ROCO) Group broke ground toward the construction of an additional oilseeds crushing plant near LDC's existing facility in Zhangjiagang, China.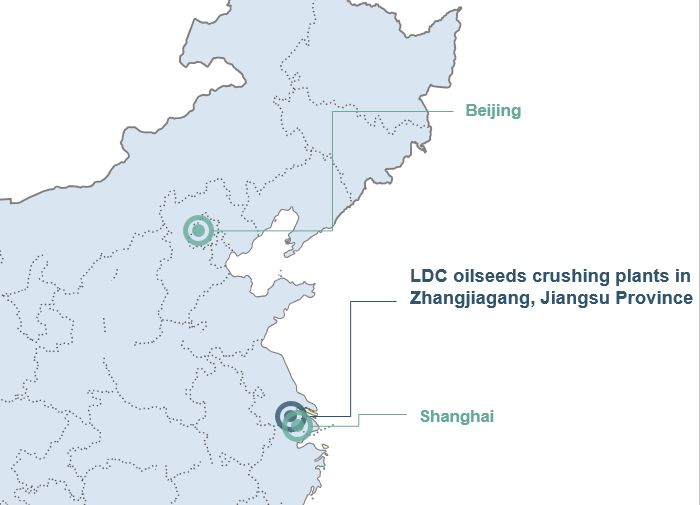 Located in the Gangcheng Food Industrial Park, this new facility will double LDC's capacity to supply soybean meal and refined vegetable oils to eastern China, bringing daily soy crushing capacity to 4000 tons, and daily refining capacity to 1200 tons, with production expected to begin at the end of 2022.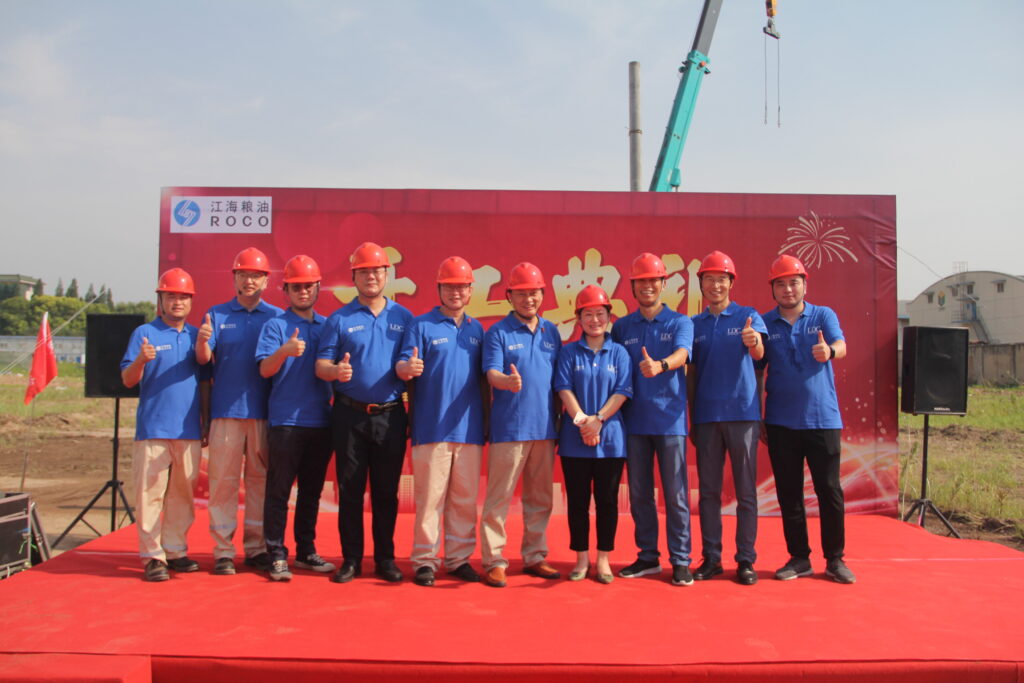 These two important milestones represent new, positive strides in our strategic roadmap to move further downstream in grains and oilseeds value chains, and diversify into more value-added products, as we grow with China.
"Our new facilities demonstrate our commitment to meeting Chinese consumers' evolving needs and growing demand for high-quality proteins, leveraging synergies with our existing capabilities in the country and working hand-in-hand with our trusted partners to maximize shared value creation through complementary expertise," said Jerrity Chen, Head of North Asia and Regional Head of Grains & Oilseeds.