With 2,346 beneficiaries, 639 farmers involved and 159,000 trees planted, our agroforestry project in Ethiopia with the Louis Dreyfus Foundation and PUR Projet has the wind in its sails.
So much so, that the project was extended to Uganda in 2018, and will continue in both countries for the next three years.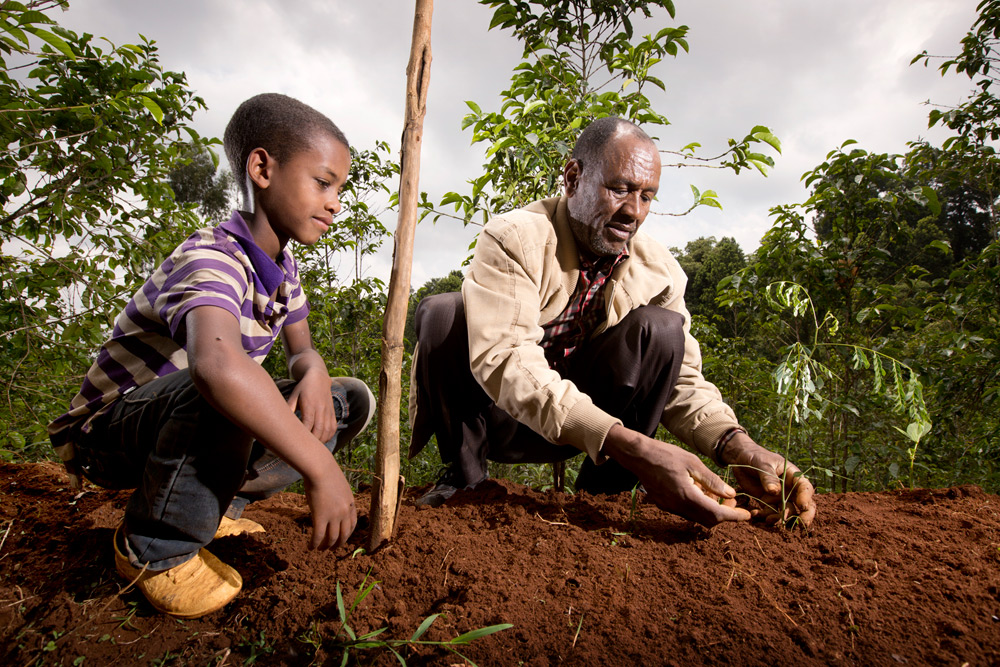 Since 2014, regenerating coffee ecosystems through agroforestry in the Ethiopian State of Southern Nations, Nationalities and Peoples has been the shared mission of Louis Dreyfus Company (LDC), the Louis Dreyfus Foundation and PUR Projet, a social business working with companies to regenerate ecosystems they depend on.
Aiming to increase coffee farmers' resilience to climate change, the program was designed in collaboration with local farmers and communities, who were trained on agroforestry systems that aim to regenerate soils and groundwater supply, prevent droughts and ultimately improve livelihoods in the region, where coffee accounts for 90 to 100% of household incomes.
One of the proven methods involves planting trees within and around coffee fields, to protect crops with the shade they provide, which reduces the impact of changing weather patterns. Assisted by technical experts, the farmers rapidly took ownership of the program: they chose and planted native trees, cared for and monitored them, and systematically replanted those that died. Thanks to agroforestry, they were able to generate additional income from crops and improve the quality of their coffee, while preserving regional ecosystems.
The project also supplied improved cook stoves that do not rely on biomass burning for daily cooking, thereby reducing emissions and providing affordable and clean energy.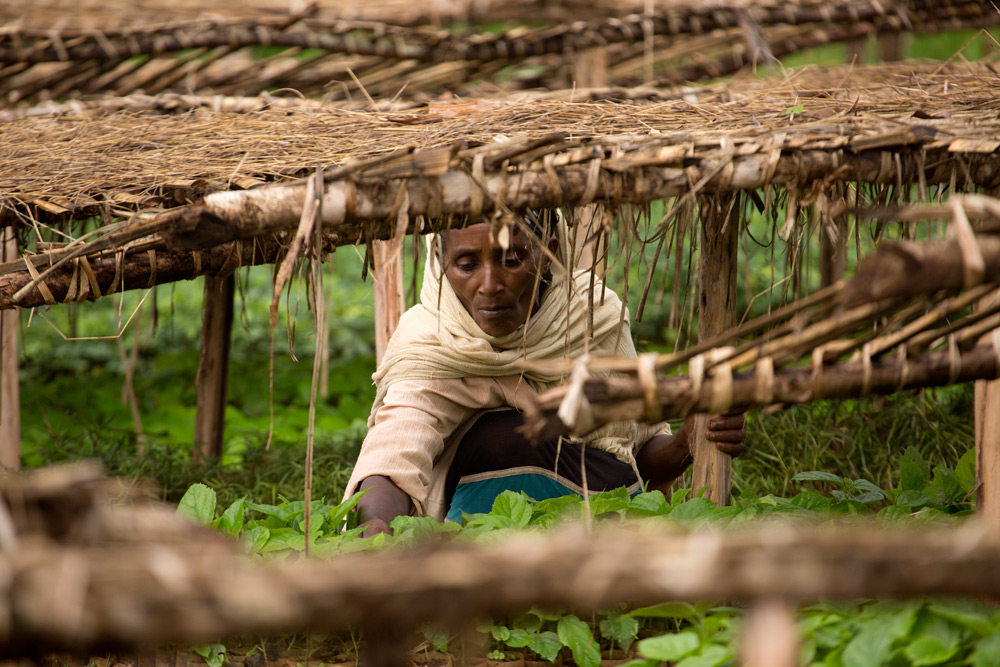 Building on success in Ethiopia, the project was extended to Uganda in 2018 with additional self-sufficiency gardening initiatives and a new type of farmer training called Theatre Forum, which re-enacts real agricultural scenarios and actively involves farmers through role-play exercises.
"Programs like this one multiply positive outcomes relating to soil, water, biodiversity, farmer revenue and coffee quality. The social capital gained enables households to avoid food insecurity during more difficult seasons, which keeps the community healthy. We expect the project to benefit more than 6,850 people, and to have 320,000 trees planted by 2021, in both countries combined," says Rozenn Kerviel, Global Sustainability Manager for Coffee at LDC.