Interview with Ross Hawkins, Global Head of Coffee Partnerships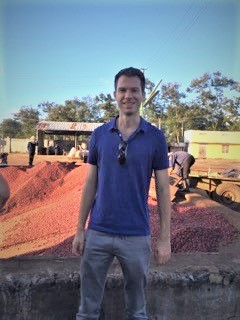 Q1. Okay Ross, most important question first: How do you enjoy your coffee?
Yes, that's one of the perks of the job! Pre-Covid, I have fond memories of our quality manager providing us with a regular 'experience cup' in the office. A pour over, drunk black, gives you a true appreciation of the complexity of coffee and the multitude of flavor profiles it can have. I find it very comparable to wine in that sense.
Q2. Could you give a brief overview of where and how LDC's coffee business operates?
LDC is one of the world's top five green coffee merchants, with coffee origination offices across South and Central America, Africa and Asia. Within each region, we have coffee teams [or pods, if you like!] of agronomists, research analysts, traders, asset managers, quality experts, sustainability specialists and logistics managers, who work closely with local suppliers and farmers, many of whom are smallholders, to source coffee for our customers.
Q3. You mentioned the 'complexity' of coffee as a product. With operations around the world, and thousands of individual suppliers, how does LDC manage the complexity of the coffee value chain?
In many ways, our size and vast geographic footprint is a strength in this regard, because we combine global reach with local knowledge. Our centralized teams share the latest research and data with the origins who, in turn, pass back local knowledge to the centralized teams and each other, sharing also with their suppliers and customers. This approach ensures a good flow of information while reducing inefficiencies, which I believe gives us an 'edge'.
Combining strong local teams with a centralized approach also enables us to really make a difference in farmer communities, helping them improve their livelihoods and ensure the long-term sustainability of their businesses. Our close relationship with both farmers and roasters allows us to understand their respective needs, which we take into account as we implement solutions on the ground. This could range from coffee profile identification and establishment of closer supply chain links, to support for farmer communities on addressing specific local challenges as part of our sustainability projects.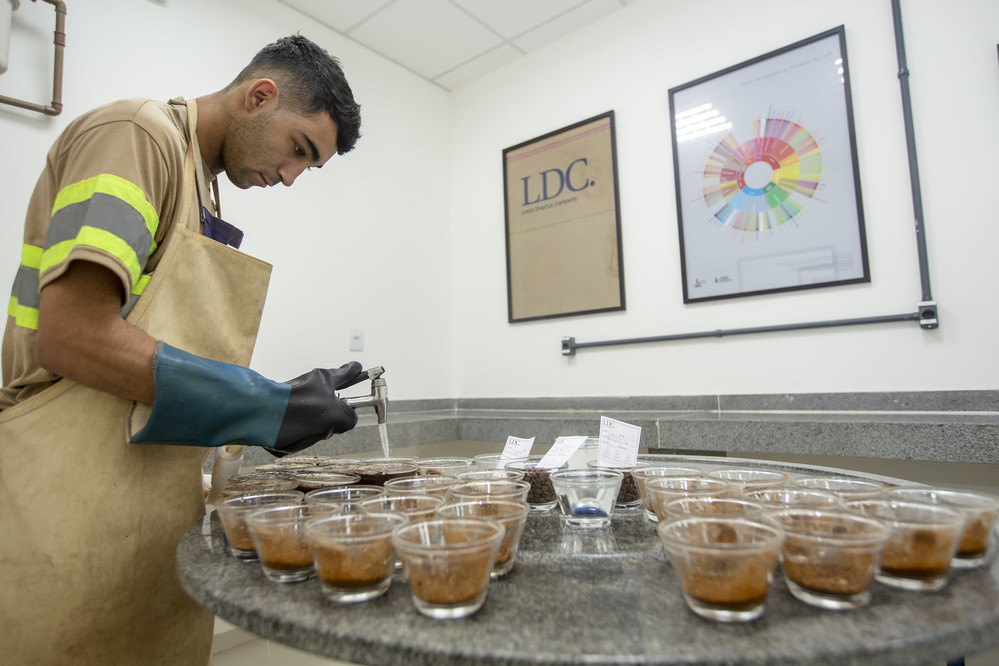 Q4. Speaking of sustainability, climate change is a clear challenge for coffee production. What action is LDC taking to address it?
An important step is to reduce our own carbon footprint. As a company, we have global targets for the reduction of carbon emissions, outlined in our annual Sustainability Reports. As part of this effort, we have several projects in development to place solar panels at our coffee assets around the globe, converting more of our energy consumption to greener sources.
At farm level, where the bulk of emissions occur, we work with farmers to ensure they adopt more climate-friendly practices. Our agronomists deliver training in good agricultural practice (GAPs) to introduce farmers to more efficient, sustainable, and ultimately profitable, production practices.
We also work with farmers to adapt their farms to cope better with the effects of climate change, encouraging crop diversification and collaborating with roasting partners to help rejuvenate farms with breeds of coffee trees that are more resistant to drought and higher temperatures.
We have also joined forces with the Louis Dreyfus Foundation and PUR Projet to promote coffee community agroforestry, and thus increase farmers' resilience to climate change.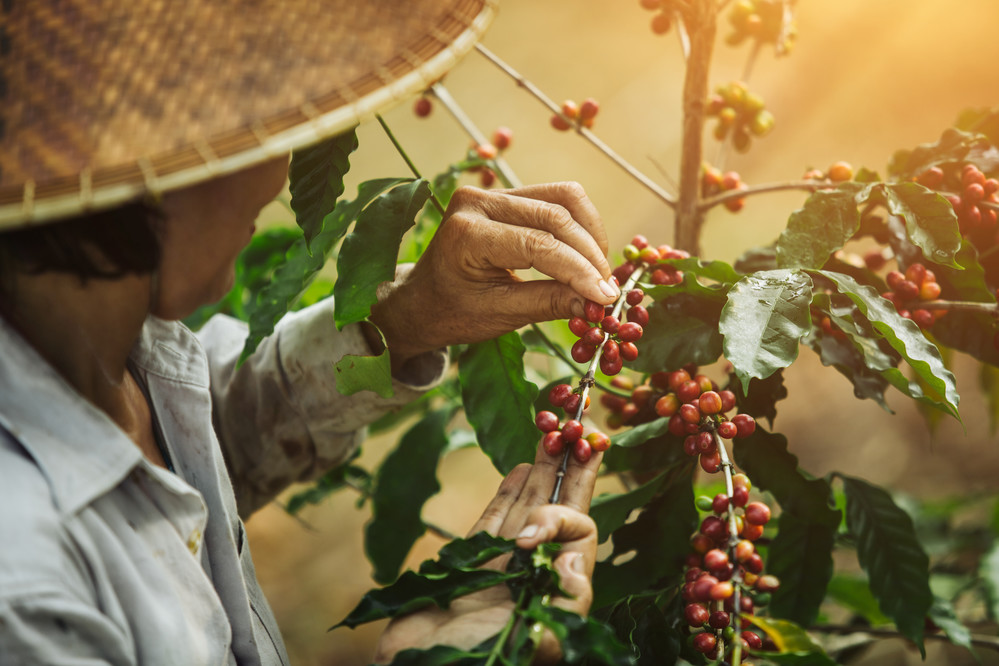 Q5. Can you provide insight into the scope and reach of these coffee sustainability projects?
We currently manage a portfolio of collaborative projects in seven different countries which, together, have reached more than 30,000 beneficiaries so far.
Since 2014, some 900,000 trees have been planted as part of agroforestry programs, which will remove around 145,000 metric tons of CO2 from the atmosphere over their lifetime, while providing valuable shade for coffee plants and improving soil health.
And it's not just tree-planting or GAPs training that can help in this regard. Our coffee research teams provide key support to teams in the origins, by providing data that is extremely valuable in our actions to drive down carbon emissions.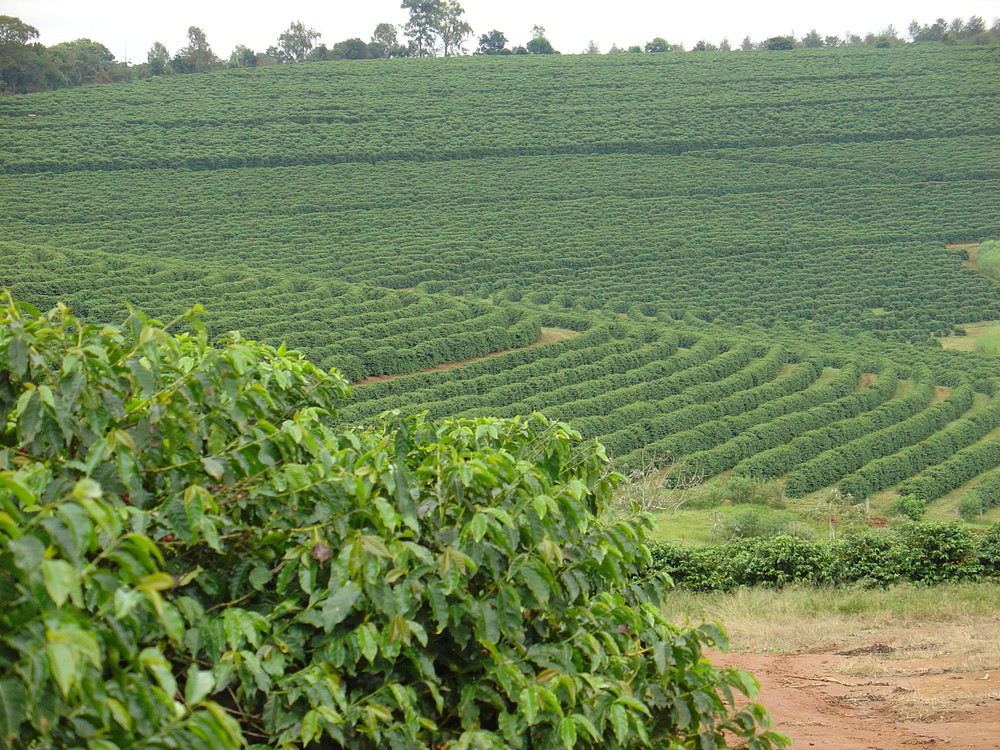 Q6. How can data help reduce emissions?
Supply chain actors need accurate data to make informed decisions about production management and communicate progress in reducing emissions.
Over the last three years, as part of collaborative carbon study, LDC has been collecting data from thousands of farmers in the Central Highlands region of Vietnam, home to the world's most intensive co­ffee production activity. The data collected demonstrates that optimal use of fertilizers and nutrients, as well as crop diversification, are key to reducing a farm's carbon footprint. In fact, 32% of highly diversified farms actually had a negative carbon footprint – meaning they removed more CO2 from the atmosphere than they introduced.
Q7. What additional crops are farmers planting, as part of crop diversification efforts?
The study shows that the farms growing crops such as pepper, durian and avocado alongside their coffee plants can become carbon sinks, sequestering more CO2 than they emit. While that ideal is not always replicable, it is one of LDC's sustainability goals for the sector, in partnership with customers, peers and other partners.
Q8. With more consumers choosing to buy coffee that is certified as 'sustainable', do you see sustainability as something of a 'buzz' word in coffee production?
No – 'buzz' suggests a lot of discussion with little action, and there is actually a lot going on in very concrete terms! All major roasters have responsible sourcing commitments, driven by this clear preference from consumers. Delivering on those commitments requires alignment of sourcing and production practices, which is the core of what LDC does – so we are supporting roasters to meet their commitments.
In 2020 alone, LDC supported the production of more than 1.4 million 60kg-bags of certified or verified coffee across our main origins: Brazil, Colombia, Honduras, Indonesia, Mexico and Vietnam.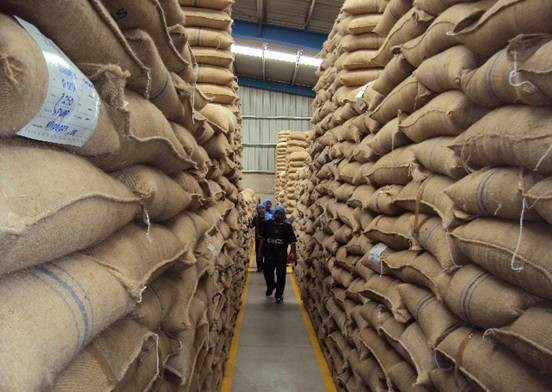 Q9. So, is LDC committed to working only with farmers whose coffee has been certified as sustainable?
In a word, no!
We recognize that certification schemes are currently beyond the reach of some smallholder farmers. Rather than excluding them, we want to support those farmers to adopt increasingly sustainable practices, and so promote sustainable practices throughout the coffee value chain. We see our newly revised Coffee Supplier Code of Conduct as key to this process.
Q10. In practical terms, how does LDC support the farmers who fall short of certification?
We run collaborative initiatives ranging from educating the next generation of coffee farmers, to increasing their capacity to create more value by equipping them with post-harvesting equipment, or planting fruit trees on farms to sequester carbon and create an additional source of revenue. These are not requirements from certification standards but they help farmers to improve their livelihoods, and those of their communities – sustainably and sometimes going beyond compliance.
Q11. Earlier, you referenced LDC's Coffee Supplier Code of Conduct as key to supporting sustainability efforts. Can you elaborate on this?
Our Coffee Supplier Code of Conduct encourages our suppliers to commit to long-term and continuous improvement toward sustainable production, supported by LDC and its partners. It takes an 'assess and address' approach that focuses on prevention, engagement, improvement and incentives to tackle sustainability issues across a range of environmental, social and other criteria.
In conjunction with supplier training on compliance with this code, we are currently piloting our own responsibly sourced program, which we will start rolling out in 2022.
Q12. To ensure consumers receive coffee that was responsibly sourced, it seems essential that product traceability goes hand in hand with sustainability. What steps is LDC taking in this regard?
Again, I see data as key to improving traceability. Because our coffee operations reach all the way through to the source, with farmers, we have a lot of data in our systems already. For instance, we already geo-map some of the coffee farms who supply us, so the pieces are in place to verify that no deforestation takes place on these farms.
Because we are not wholly reliant on third parties supplying information on farmers, we can repurpose the data already in our system to inform our traceability efforts. To this end, in Colombia, we are running a proof of concept with a leading traceability company to develop a working traceability system that we hope to roll out globally as soon as possible.
---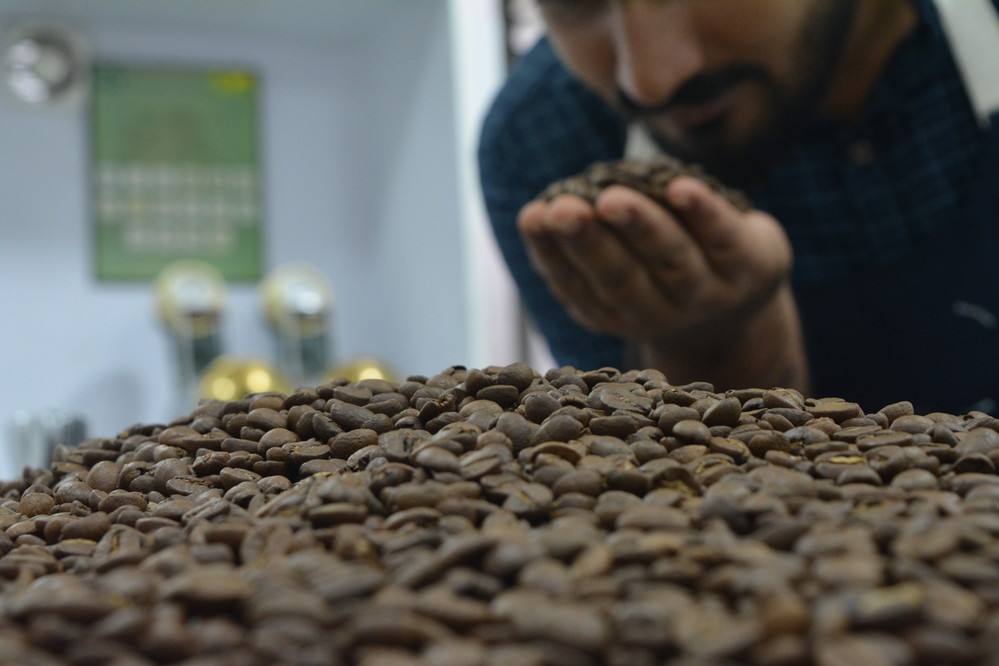 Q13. So, what's next on the horizon for coffee at LDC?
One advantage we have at LDC is that, while we have a lot of in-house coffee knowledge, we are not just a coffee company and can leverage innovations developed in other platforms to bring new ideas to our partners. At the same time, we are pursuing LDC's company-wide strategy for greater vertical integration within business lines, coffee included, aiming to secure a seamless, traceable and responsible supply chain from farmers to customers.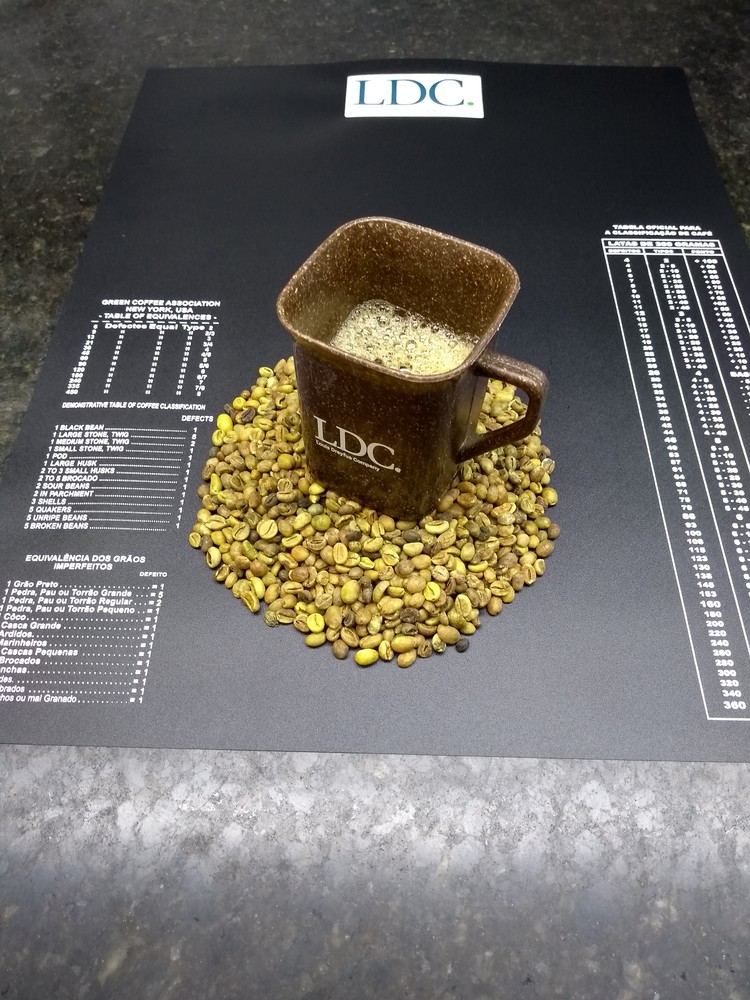 In 2020, we moved forward on this front, boosting our Zephyr specialty coffee brand to a five-year sale high and setting up an instant coffee trading unit that booked its first business in 2020 and will soon lay the foundations for an instant coffee production joint venture operation in Vietnam.
We also developed a joint venture distribution operation in China with Kunshan Yiguo, which gives us access to almost 800 domestic Chinese coffee company customers.
By pursuing LDC strategy to embrace more of the value chain, in conjunction with the sustainability efforts already mentioned, we aim to ensure that whether they prefer their coffee black, white or even – as with a lot of our buyers – green, our customers can know we have taken every possible step to see that it was responsibly produced and sourced.