The son of Italian immigrants who came to Argentina in the middle of the 20th century, Antonio Iati has spent the past 20 years at Louis Dreyfus Company (LDC).
But the Paraguay-based Chief Financial Officer says the company's evolution over time has made it as interesting and diverse as if he had worked for four different companies in the same period.
We sit down with Antonio to talk about a workplace for life and to find out what keeps him motivated each day.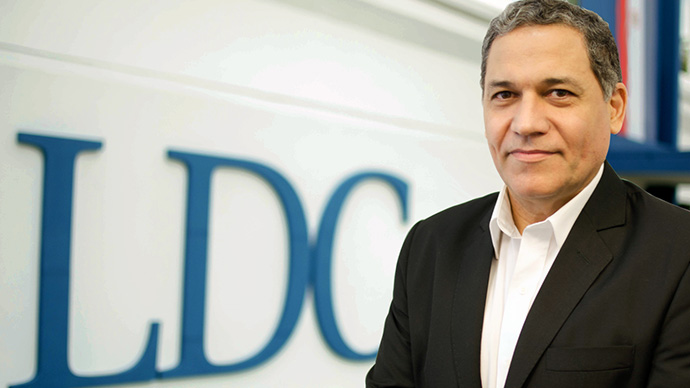 How did you get to LDC?
I was really interested to pursue a professional career in a leading agribusiness company. In this part of the world, agribusiness is a major market with opportunities for further growth.
LDC was recruiting for the position of Chief Administrative Officer at the General Lagos plant, and I applied. For several years, it has been the largest soy crushing plant in the world.
We often hear the mantra that a workplace for life does not exist anymore and that we need to be changing workplaces frequently. What made you stay at this company for 20 years?
I am the son of Italian immigrants who arrived in Argentina in the middle of the last century. My parents taught me the values of work and education, which they saw as a way to develop myself as a person. It's something I was looking for in a workplace too.
When I joined LDC in 1997, I was 35 years old with more than 10 years of professional experience at local, national, and international companies. I had worked in audit, management control, reports, and as head of administration. And, frankly speaking, when I joined LDC I never thought I'd stay for 20 years!
LDC constantly changes and adapts. We are always overcoming new challenges or looking to solve problems and come up with new ideas too.
And so, despite the changing nature of the business, LDC has always maintained the same values. It's the combination of strong values and permanent change that has made the 20 years so stimulating.
Does a workplace for life still exist? And do you think nowadays it could be still an advantage to stay longer in one workplace?
LDC has given me an opportunity to grow, both personally and professionally. This has all been possible because I have had the fortune to get to know people and to have good relationships with colleagues and leaders. I have also had the time and space to develop and grow.
In that context, what would be your message to young people who want to join LDC today?
I would say that today, even more than ever, LDC is a company that offers professional opportunities to young entrepreneurial people, who are willing to grow within a leading company. Is that for life? One never knows, but the benefits of any experience here will certainly last for life.
I was surprised at the possibility of interacting with the highest levels of the organization, the proximity of access. Something I have experienced continuously throughout all these years.
How has business changed in Paraguay since you joined the company?
Since I've been in Paraguay, business has become increasingly complex and competitive. Of course, that has also impacted LDC.
The process of regional and even global integration has also been a defining element. All this makes it more necessary to sharpen management, and to become more effective and efficient.
What was the best advice you received when you first joined the company?
The greatest advice has been to not give up when facing difficulties. And that's a lesson for life in general.