Luz Dary Pérez de Duque, from Colombia's mountainous Risaralda region, has been cultivating coffee all her life. Her family has been doing it for generations.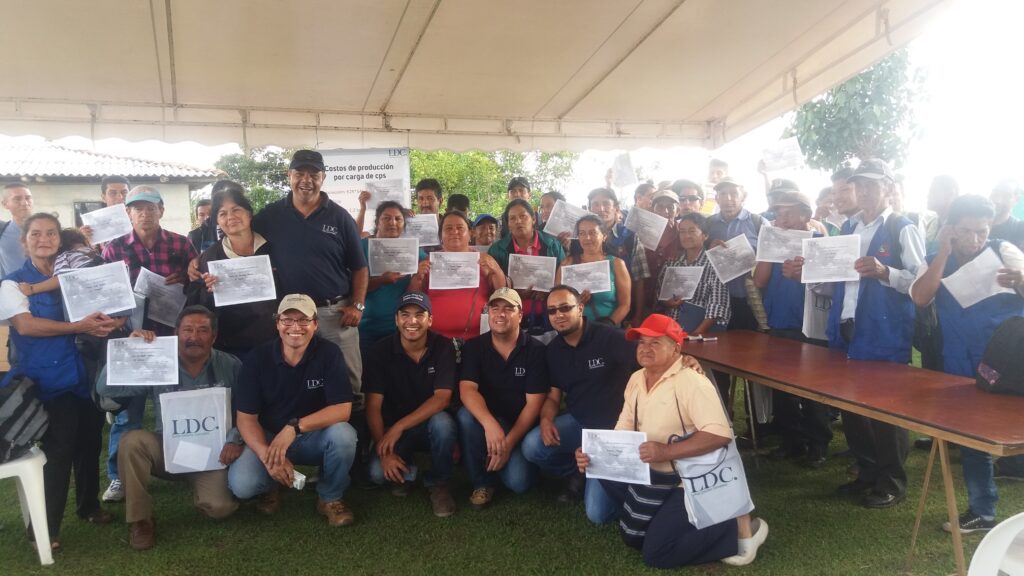 Colombia's fertile soils are ideal for growing the country's world-famous coffee. But production is becoming increasingly complex and unpredictable, with a changing climate giving rise to challenges such as flooding, drought, pests, disease, mudslides and erosion.
With the added strain of falling coffee prices, many farmers – like Luz Dary – struggle to make a living. If they cannot earn enough from coffee, they will stop cultivating it and production will decline even further.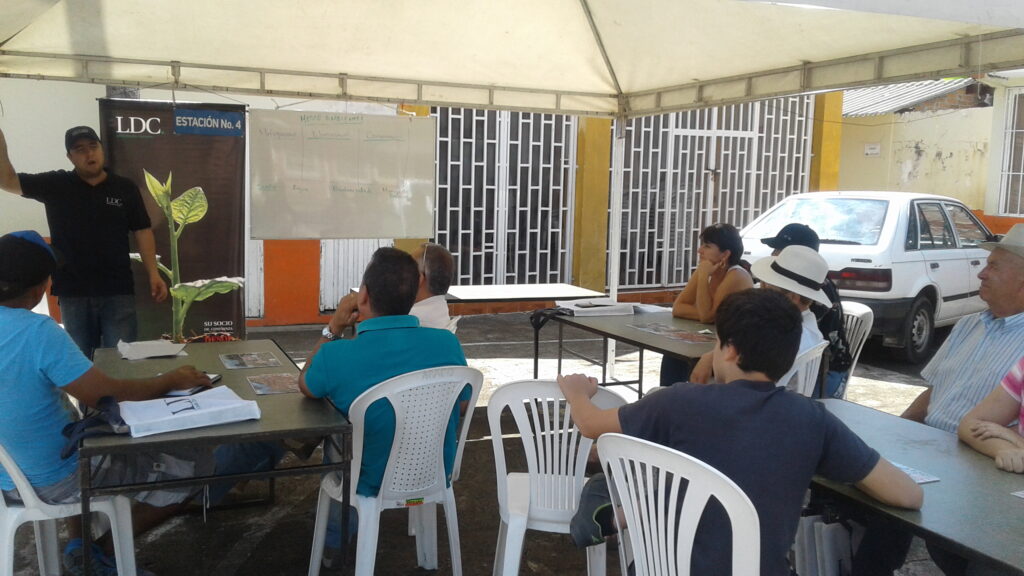 Working with The sustainable trade initiative (IDH) and Jacobs Douwe Egberts (JDE), Louis Dreyfus Company (LDC) is supporting coffee farmers in Colombia's Risaralda, Tolima and Cauca regions, through a joint project to improve their productivity and livelihoods.
Since it began in 2016, the program has trained approximately 1,000 coffee farmers on safety and health, environmental best practice, farm management and cost optimization. We have also helped farmers with access to soil analyses, compost materials and fertilizers.
"I have expanded my knowledge, improved my farming practices and increased my income," says Luz Dary.
IDH and JDE, one of the world's leading coffee roasters, provided financing for the project, while LDC's coffee agronomists used their expertise to identify solutions to the key challenges faced by farmers.
"Our strategic alliance with LDC allowed us to work directly with coffee producers and, together, to help them produce sustainable coffee and improve their livelihoods," explains Gina Canales, JDE's Coffee Sustainability Manager, Latin America. "In three years, we have seen the participants increase their yields, complement their farming knowledge and exchange experiences with colleagues from the country's different coffee-growing areas. And all this has helped improve the quality of the beans and their income.
Like LDC, JDE is committed to multi-stakeholder partnerships that will help bring sustainable coffee to scale.
"Partnerships are key to address the coffee sector's very serious challenges," says Gina. "By supporting coffee farmers to protect and increase their incomes, we promote win-win solutions for business and society."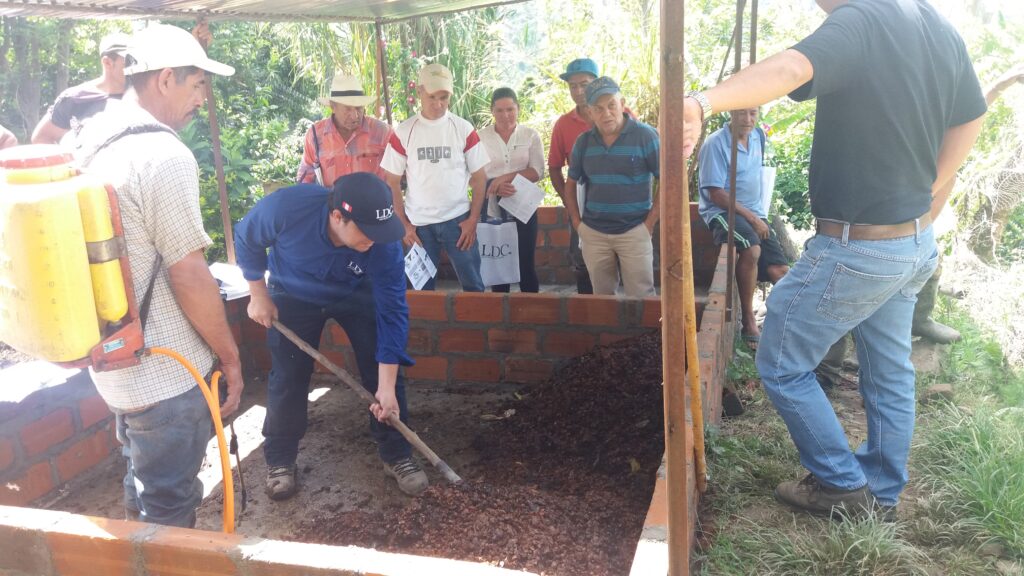 In the Tolima region, fully encircled by the Andean Mountains, Gendris Medina Lombana outlines how he has benefitted from this initiative. "The project helped me to work better," he says. "Producing coffee became easier."
With each farmer sharing knowledge with three or four others, the project benefits an estimated 3,500 people. "My farm now employs many people with whom we share what we learn," explains coffee producer Mayerly Narváez.
"We are determined to deliver better quality in our products, while creating fair and sustainable value throughout the coffee chain", said Alejandro Calabrese, LDC Head of Coffee for South & West Latin America. "After three years, the project has shown good results," says Jenny Angel, Coffee Sustainability Coordinator at LDC Colombia. "We will continue to pursue this type of partnership with third parties like JDE and IDH, building on existing initiatives and exploring new ideas to support Colombia's coffee farmers."