As LDC's Deputy CEO and Head of Grains for India, Garima Jain – 'GJ' to her friends – has played a key role in strengthening our business in the country, leveraging her expert knowledge of India's potential investment sector.
As she continues to balance these demanding roles, we caught up with Garima to discuss the business, women in trading and her enduring love of … table tennis!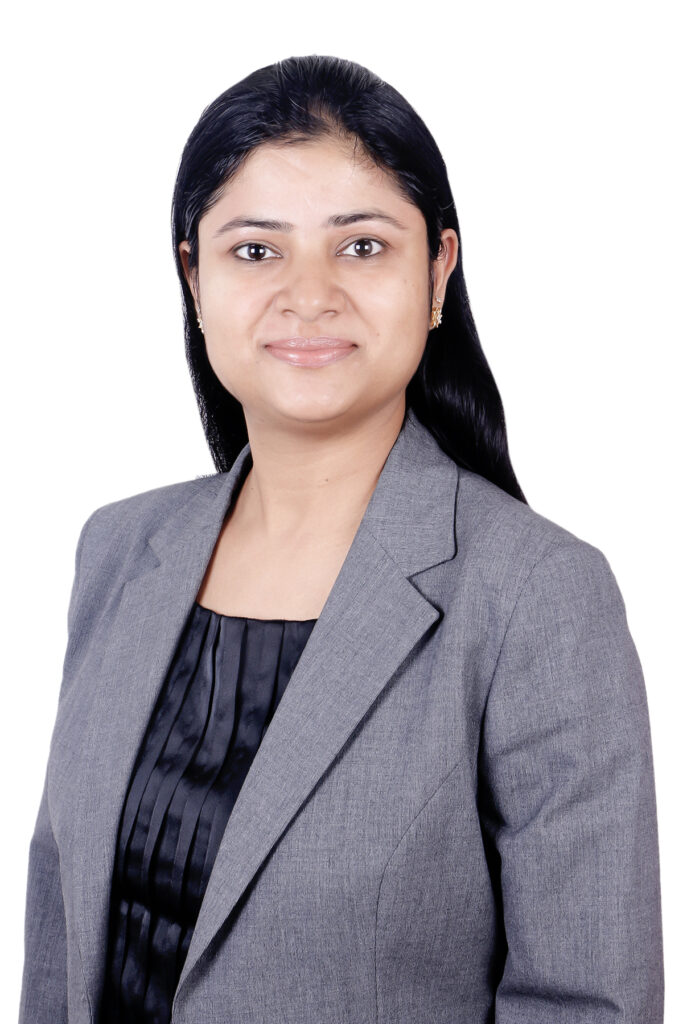 What do you like about working in the commodities business?
I like the fact that it puts you in a position to make a positive difference in the lives of people, especially the rural population of a country.
LDC's innovations and operations have transformed how food grains are produced, marketed, and distributed in India today, and I'm proud to have contributed to these developments and their attendant benefits for local communities.
What skills and attributes do you need to work in this business?
LDC as a company create leaders by giving outstanding authority and responsibilities to its people, it is highly ownership driven environment and you need to be proficient in areas of risk management, communication, macroeconomics, lateral thinking, analysis, mathematics, and people management. But just as importantly, you also need enthusiasm, imagination, creativity, and the courage to make decisions. And, of course, you need relentless optimism!
There are numerous ways to look at risk- as optimistic rationalist in our business, we embrace risk which is incentivizing enough on risk, reward matrix.
In the end, I think it boils down to taking ownership of your decisions and their outcomes.
Do you have any advice for anyone who is at the beginning of their trading journey?
I regard trading as the business of converting imagination into value through strong execution skills.
The Roman philosopher Seneca once said that 'luck is when preparation meets opportunity'. He could have been talking about the trading business. In Trading, you must work relentlessly, and look for risk and opportunities from same glass. If you're prepared for opportunities, then you'll be luckier than someone who is unprepared.
My advice would be: In Trading business never go for maximization of profits- but understanding of risk and taking up smart and understandable risk with understanding of potential downside.
What do you like most about Louis Dreyfus Company?
For me, LDC stands for its rich Heritage, Diversity, Creativity, Growth, and open Culture. The company manages to combine family values and respect for colleagues with a fierce passion for success and a competitive and honest approach to business.
I also find LDC's blend of global networking and local decision-making unique – the way we harness our global footprint to maximize outcomes for all locations.
What's your proudest achievement, so far?
As I mentioned, I joined the world of trading over 17 years ago, when the profession was not universally welcoming to women. I took on the challenge to work in this sector not to prove anyone wrong, but to prove my strength as an individual.
When I look back at my journey, I am proud of that decision. There are few women grains traders in our industry, and fewer still in leadership positions. I believe that through my career path, I have helped to break the so-called 'glass ceiling', and I hope this will help many more women to make their mark in this sector.
I'm also very proud to be the first woman to be asked to join the board of the Agriculture Skill Council of India – a non-profit organization that works on bridging gaps and enhancing the skills of workers in India's agriculture sector.
Who or what inspires you, or has been an inspiration in your life?
For the last 14 years, I have been supporting and teaching at a school for underprivileged kids in Gurgaon, and this has proved a lasting inspiration to me. It's no exaggeration to say that this school helps transform lives.
By imparting education – and vital nutrition – the school helps the children's all-round development. Almost 500 kids who have studied in our school have gone on to gain admission to public schools and are now leading a life of dignity.
Outside of work, how do you relax?
I'm not sure 'relax' is the right word but sport has always been the heartbeat of my world. I played badminton and table tennis at state level and have won various inter-corporate and university championships.
I still play table tennis for our Gurgaon office, but as the mother of three growing boys aged 4, 7 and 12, I somehow have less free time than I once did! Spending time with my 'three musketeers' is now my favorite pastime – and sport!
Some final quickfire questions for you, Garima:
What do you always carry with you? Cardamom – It's a herb, also known as 'green gold' in India. I enjoy its aromatic flavor.
Where and when were you happiest? I wouldn't tie it to a time or place. I believe happiness is a state of mind.
Something unusual about yourself that not many people know? I love to sketch and paint and have learned how to make Tanjore paintings (with embossing on them, covered with gold foil).
Favorite journey? Motherhood.
Your best characteristic? Determination.
Worst characteristic? Biting off more than I can chew.
What makes you really laugh? Watching cartoons with the kids. We set each other off and then just laugh our hearts out!