Louis Dreyfus Company and partners Albert Heijn, the Dutch supermarket chain, and Refresco, bottler of soft drinks and juices, have made the supply chain of Albert Heijn's own brand of ambient orange juice fully transparent, using blockchain technology. The partnership further demonstrates the technology's immense potential to drive efficiencies and traceability.
We speak with Murilo Parada, Head of LDC's Juice Platform about the challenges and opportunities arising from this new development.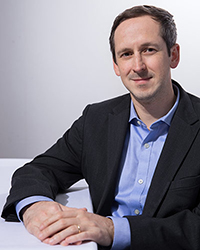 What does this partnership mean for the end consumer buying orange juice at the supermarket?
This development is transformational. Thanks to technology, a consumer can check that the product he or she buys meets their expectations in terms of quality and sustainability.
Via a QR code on the packaging, the consumer can follow the entire journey of their orange juice before it ended up in their shopping basket – from farms managed by LDC in Brazil to the supermarket shelf – and be certain it was sourced and produced in accordance with the highest ethical standards. Our juice production is effectively certified by the Rainforest Alliance, and we continually strive to apply best practices throughout the supply chain.
This is an excellent example of how technology, operational excellence and commitment to sustainability come together to create a transparent and sustainable value chain that benefits producers, consumers and the environment. It also confirms the importance of partnerships and collaboration between supply chain participants to achieve this.
What is the significance of this move for LDC's sustainability and traceability credentials?
This project is another positive step toward making our operations fully sustainable, through product traceability that enables the consumer to be confident not only in the quality of the juice, but in the responsible manner in which it is produced.
This is fully aligned with LDC's sustainability model across its businesses, in which collaboration with partners is a central pillar in the interest of our employees, the communities in which operate and the environment.
It sounds really easy. You go to the supermarket, scan the juice bottle, and then discover everything about its journey. But what are the challenges of using blockchain to track this complex journey?
There are many challenges – many of them technical, including the use of adequate systems and accurate control of information flows, from the moment the fruit is harvested, transported and processed, through to the quality control and bottling process, and finally its arrival at the supermarket.And blockchain technology is a challenge in itself, especially in these early days, when we can expect a lot more evolution.
That's why collaboration among supply chain actors – and with technical experts – is essential to success, just as it was for our pilot agricultural blockchain transaction at the start of this year.
Would you like this level of traceability to become standard for LDC orange juice in the future?
Yes, very much! I'm convinced that this technology offers tremendous opportunities as an enabler of digital transformation, product traceability and consumer satisfaction. This initiative is a very good example of that.
Now that we know it's possible, it's important that we continue to harness technology to drive traceability as a standard – within LDC, and why not one day in the juice industry as a whole!