Coffee runs in the blood of Tin Nguyen, a senior coffee agronomist with LDC. The son of coffee farmers, he grew up in Vietnam's Dak Lak province, the country's coffee capital.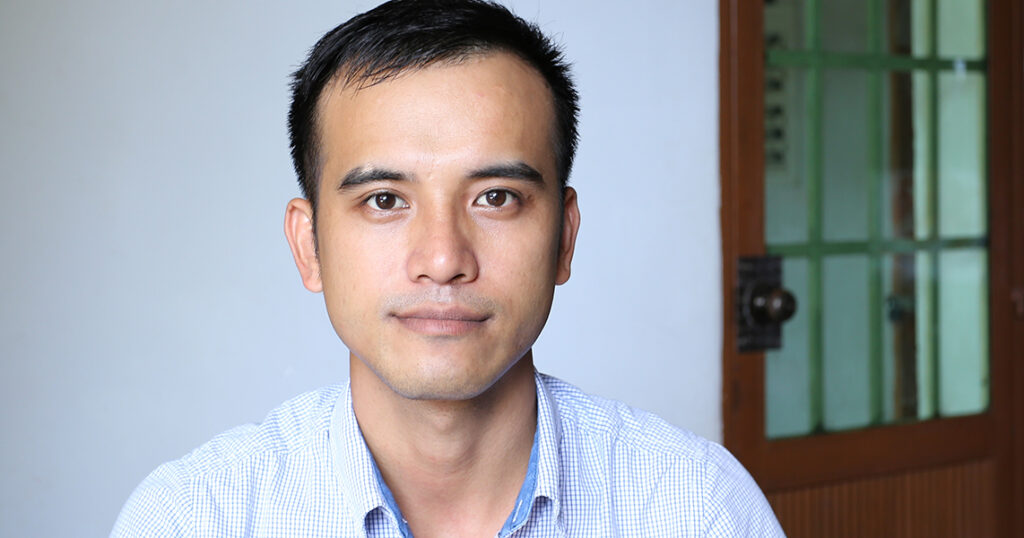 Boundless green hills, a tropical climate and basaltic soil create favourable conditions for several coffee strains including Arabica and Robusta, giving Tin an early exposure to coffee.
"I knew the smell and sight of coffee from very young age," he recalls.
But growing up and working on a coffee farm was far from easy. Seeing the hard work and difficulties faced by his family and other farmers, Tin decided to become an agronomist.
"Life on a farm is backbreaking labor and my parents worked hard from morning to night to support the family with our harvest."
"So understanding first-hand their challenges made me want to spend my career helping farmers to improve their production, reduce costs, while also protecting the environment."
After studying Plant Protection at the University of Agriculture & Forestry in Ho Chi Minh City, Tin took a variety of jobs in the coffee industry, supporting the sustainability work of a leading Vietnamese coffee company, and then gaining commercial experience as a trader for another local firm. In September 2011, he joined LDC as a coffee agronomist.
Back home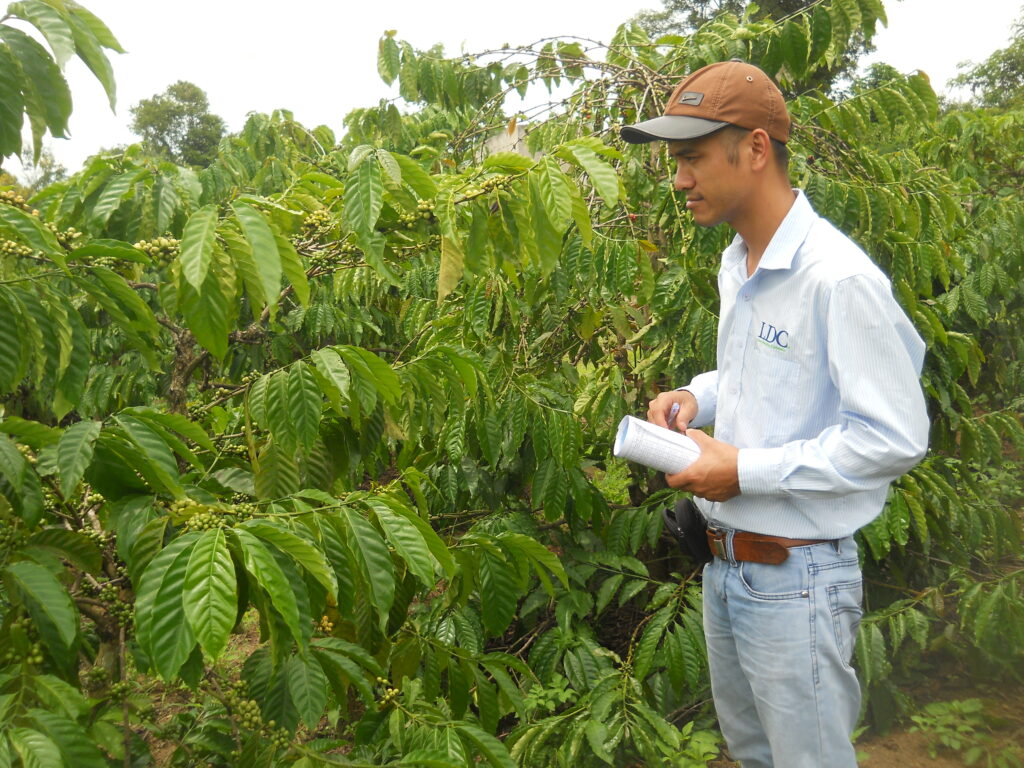 Today, he is back in his home province, based in Buon Ma Thuot city where he manages coffee sustainability certification and research in Dak Lak.
"Dak Lak is my home and a coffee-growing region, so it is only natural for me to specialize in coffee. I like how my job combines both my technical skills and my agricultural education."
But while Tin stayed close to family traditions, his work differs greatly from that of his parents. He focuses his reports and research on the latest trends, including the exponential growth of sustainable coffee markets and a rapidly changing climate.
"The sustainability component of my work involves maintaining the certifications of our coffees," he says. "My research responsibility sees me preparing regular reports on the latest coffee market and cropping situations in the Dak Lak province and scheduling research trips."
On "office days", he has meetings and coffee catch-ups with colleagues, buyers, farmer group leaders, and agents. On "travel days", he visits as many as 27 farms daily on a crop tour, interviewing farmers using an in-depth questionnaire on topics such as coffee production, stock volumes, selling pace and crop situation.
Passing on knowledge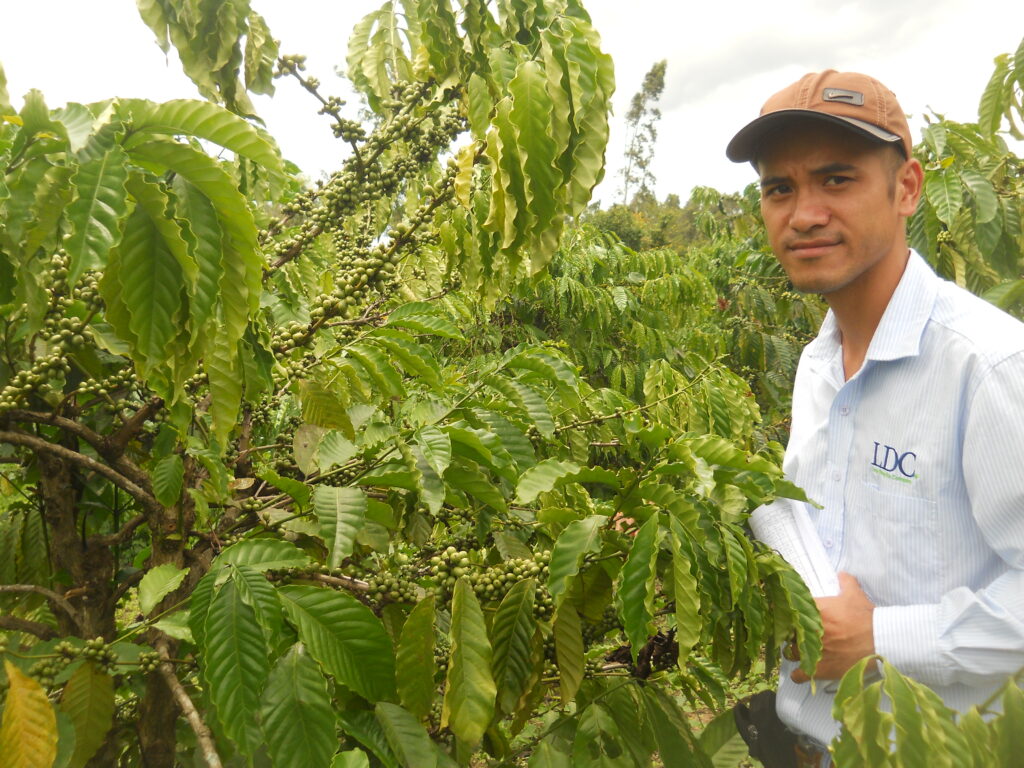 Training is an important part of the work. Tin conducts workshops for farmer group leaders on sustainable agricultural practices including appropriate pesticide application, planting alternative plant species as well as bookkeeping and recent market trends.
"We have seen so much improvement since the training program started," Tin says.
Asked about the impact of his work, he answers grinningly:
"It amuses me how few people believe that agronomists can predict quite accurately the size of future harvests, but this is possible because of the amount of field research we conduct and the constant dialogue we are engaged in with the industry."
Today, his work is needed more than ever.
Around the world, coffee farmers are experiencing adverse effects of a warming planet and changing weather patterns. To develop the desired taste profile, coffee needs a precise mix of temperature, rainfall and dryness.
In Vietnam and other countries of the so-called "Bean Belt", climate change is complicating this mix. To satisfy their increasingly demanding consumers, farmers must constantly adapt their production.
For the future, Tin believes that the Vietnamese coffee industry faces rapid change but holds plenty of promise.
"The impact of climate change will compel farmers to adopt agricultural practices more in line with international standards," he says adding that Vietnamese coffee would more become competitive and accessible to global markets as a result. "LDC is committed to helping farmers achieve this positive development."