Ten years ago, a small team from LDC embarked on a journey in the land of coffee. Their mission? To bring their expertise to Honduras, forge relationships with local coffee growers and build a local network that could connect them with the world's most demanding global markets.
This is the story of LDC and Honduras, a decade-old partnership that continues to go from strength to strength.
Honduras is known as the land of coffee – and not without reason. Nestled between the Caribbean Sea and the Pacific Ocean, this relatively small country – approximately half the size of the UK – is the largest coffee producer in Central America and the fifth largest globally. So, when it comes to coffee, Honduras definitely packs a punch!
Sustained in equal measure by six months of sunshine and six months of rain, high-quality Arabica beans thrive in the country's mountainous regions and yield highly valued coffee, with a wide range of distinctive flavors. Whether aromatic and fragrant with notes of vanilla or hazelnut, or rich and fruity with a chocolaty aroma, they have huge appeal to the discerning palates of consumers across the globe. These qualities and attributes have clearly contributed to Honduras' reputation as a major producer of specialty coffees.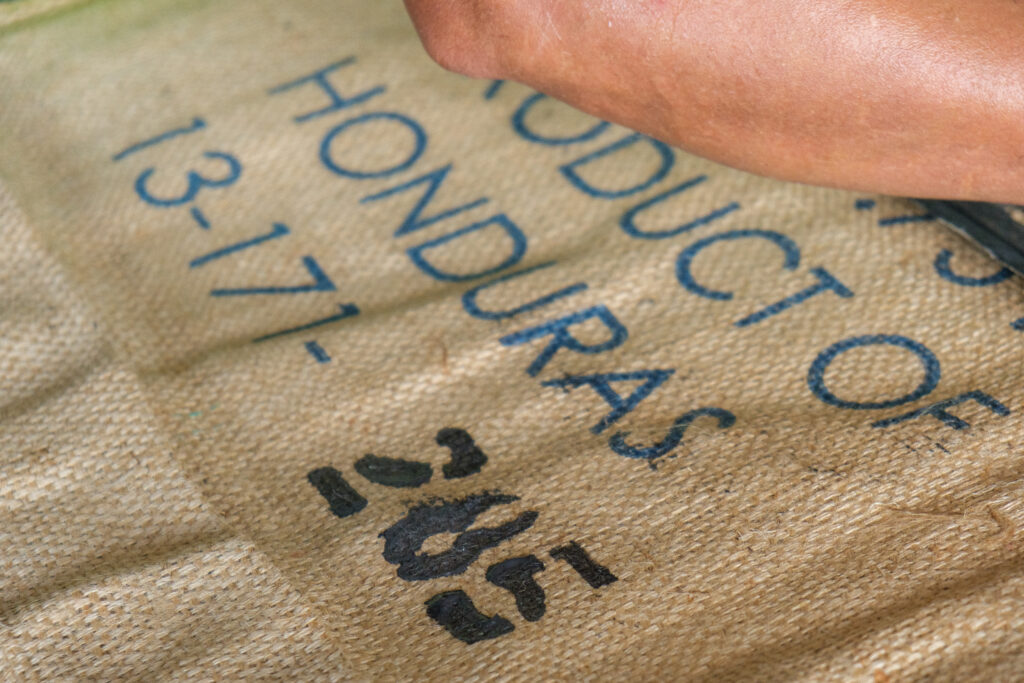 It wasn't always this way. Although coffee has been grown in Honduras on a small scale since the early 1800s, the banana was historically the country's primary cash crop. By the late 1990s, however, government investment and the founding of the Instituto Hondureño del Café to support Honduran coffee production had helped transform the industry.
The bean had overtaken the banana.
With its environmental advantages – fertile soils, a suitable microclimate and high altitudes – the Honduran coffee industry was bursting with potential, like a ripe coffee cherry, and production began to explode. It was in this exciting context that LDC entered the country, bringing to the table over 25 years of experience as a coffee merchant – and many decades more, as a global force in agribusiness. Alongside expertise, LDC also brought its purpose to create fair and sustainable value – a purpose that demands a commitment to our partners (suppliers and customer alike), to the sustainability of the product we source and deliver, and to the long-term future of coffee production in Honduras.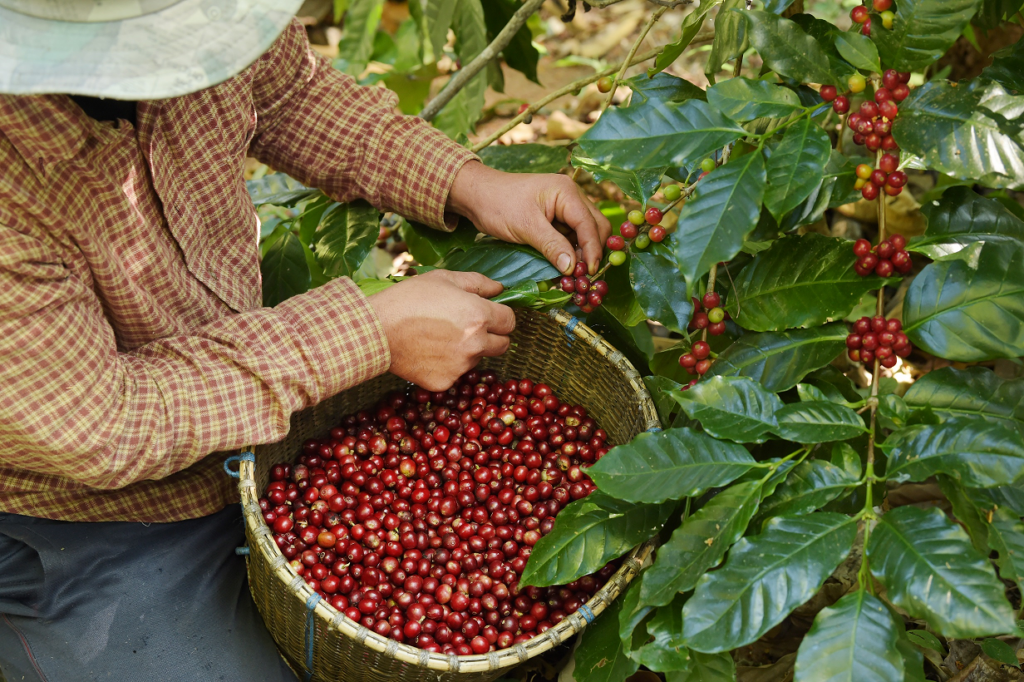 Fast-forward 10 years, and we have built a bond of trust with more than 10,000 local producers, suppliers and partners, to become one of the five largest coffee exporters in Honduras, responding to demand for high-quality coffees from consumers in the US, Europe and Asia.
We have also built a state-of-the-art coffee processing plant in Villanueva, with an annual processing capacity of almost 50,000 tons and 7,800 metric tons of storage capacity. Ongoing investment in this modern mill, including the installation of a new production line that uses big bag technology, has enhanced traceability and safety in coffee transportation and storage. It has also doubled our production capacity for specialty coffee, which is in increasingly high demand among consumers.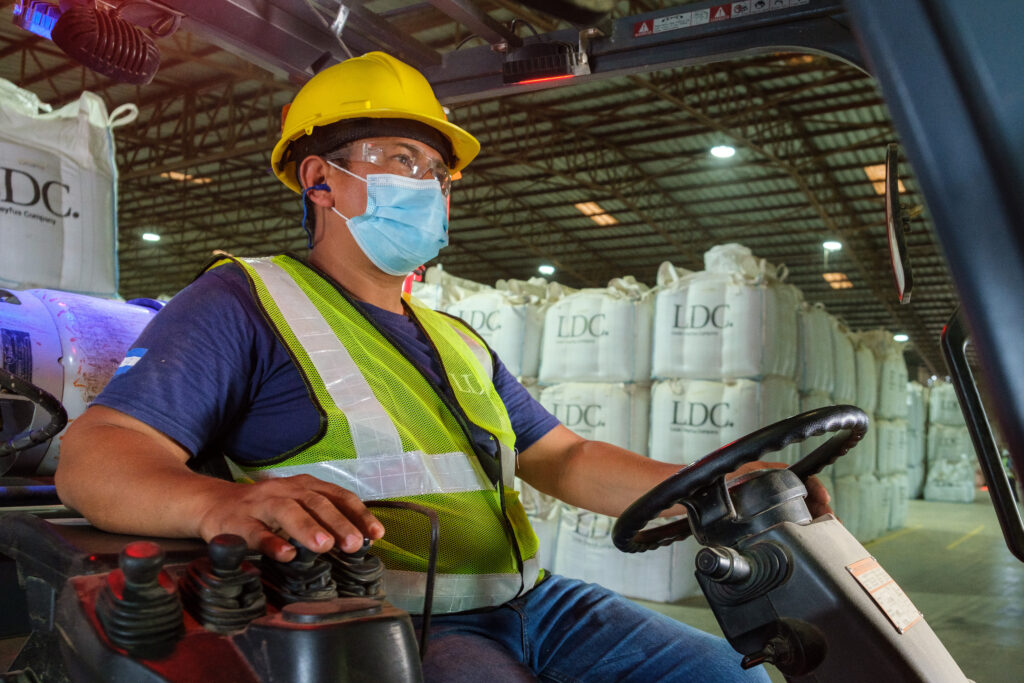 "A decade ago, we were seven people; today, we have grown to more than 50 full-time employees, with about 160 people at harvest time. All working to bring Honduran coffee to the world," says Mauricio Corado, Country Manager. "And for us, it's all about people behind the product!"
So, who are the people behind coffee in Honduras? For the most part, they are our key partners: the farmers.
In Honduras, some 110,000 families rely on coffee as a primary income, and 95% of these are smallholders with farms of less than 7ha. We work hand-in-hand with many of them throughout the year, to help them adopt more sustainable practices that can increase both their productivity and income in a lasting way.
We also promote and ensure compliance with sustainability standards required by the Rainforest Alliance and 4C certification, as well as with our own Code of Conduct for Coffee Suppliers.
Over the next four years, we plan to significantly ramp up sales of certified-sustainable coffee from Honduras, as part of a joint effort with other coffee value chain participants, targeting a substantial increase from 20% today to 45% by the end of 2026.
We look forward to many more fruitful years in the land of coffee.