Our local Lead Agronomist, Desmond Simarmata, shares his passion for regenerative agriculture that keeps Indonesian smallholder coffee growers and their communities thriving.
I live in the capital of North Sumatra province, Medan, near Indonesia's biggest Arabica coffee producing areas. It's no secret that some of the world's best coffee is grown and harvested in Northern Sumatra, where our humid climate and fertile volcanic soils lend the beans a sweet, earthy, low-acid profile that is truly unique.
Despite the region's celebrated reputation for quality coffee, coffee production – and the people and communities connected with it – face many challenges today.
The pressure to produce intensively – sometimes focusing on single crops – has hurt both ecosystems and farmers in an attempt to boost yields and income through expansion. This type of unsustainable agricultural practice is one of the drivers of agricultural CO2 emissions that contribute to today's climate crisis, which is seriously impacting coffee farmers – in Sumatra and worldwide.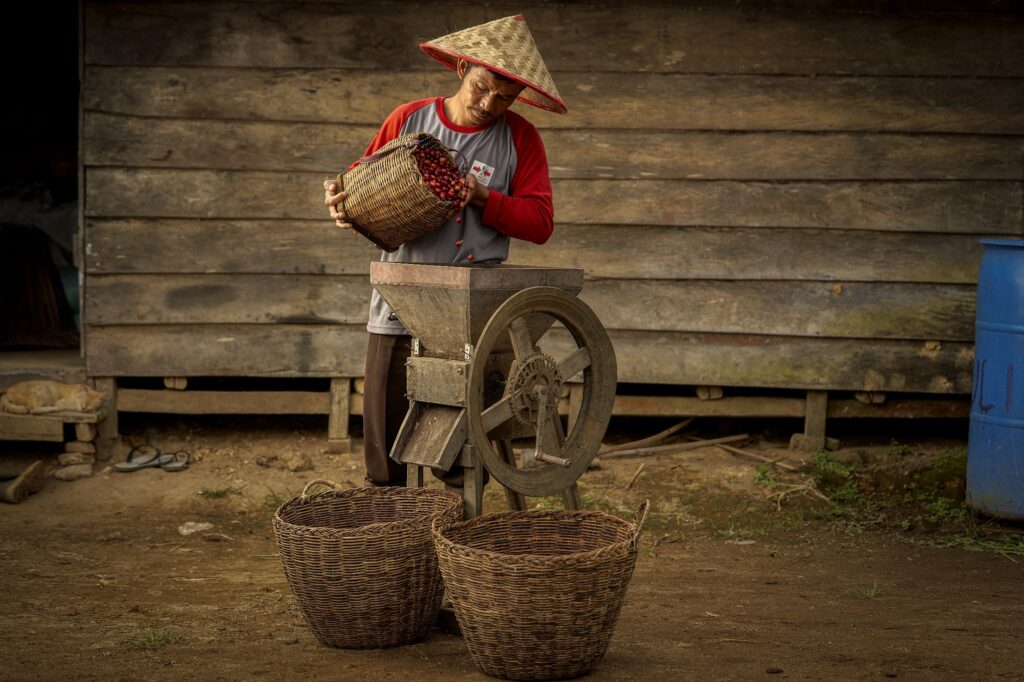 In Indonesia, as a direct consequence of climate change, we've seen that some Arabica coffee farmers in the lowland areas of North Sumatra are progressively replacing Arabica trees with Robusta trees that are more suited to production in lowland areas. Pests and diseases are also more common, putting production at risk.
I've always been passionate about nature, the environment and farming, which are deeply interconnected – hence my studies in agronomy and my focus on regenerating coffee plantations.
To do so, we go into farming communities and educate and empower coffee growers – especially smallholders – to improve not just their yields, but their entire agricultural ecosystem, for long-term, quality coffee yields and, importantly, self-reliance – which is key to sustainable food production.
Since 2015, LDC has worked toward these goals with the Louis Dreyfus Foundation and social enterprise organization PUR Projet across Sumatra (in Lampung, North Sumatra and Aceh provinces).
North Sumatra and Aceh are my responsibility – it's a big area to cover, so I'm fortunate to have my team of two agronomists and five field technicians to support me. Together, we work alongside local farmers to improve soil health, restore water cycles and increase biodiversity for the long term. These outcomes are the baseline of sustainable food production and contribute to global climate targets.
I enjoy sharing my knowledge. It's not an easy task, though, as farmers are often convinced that they already apply the right practices.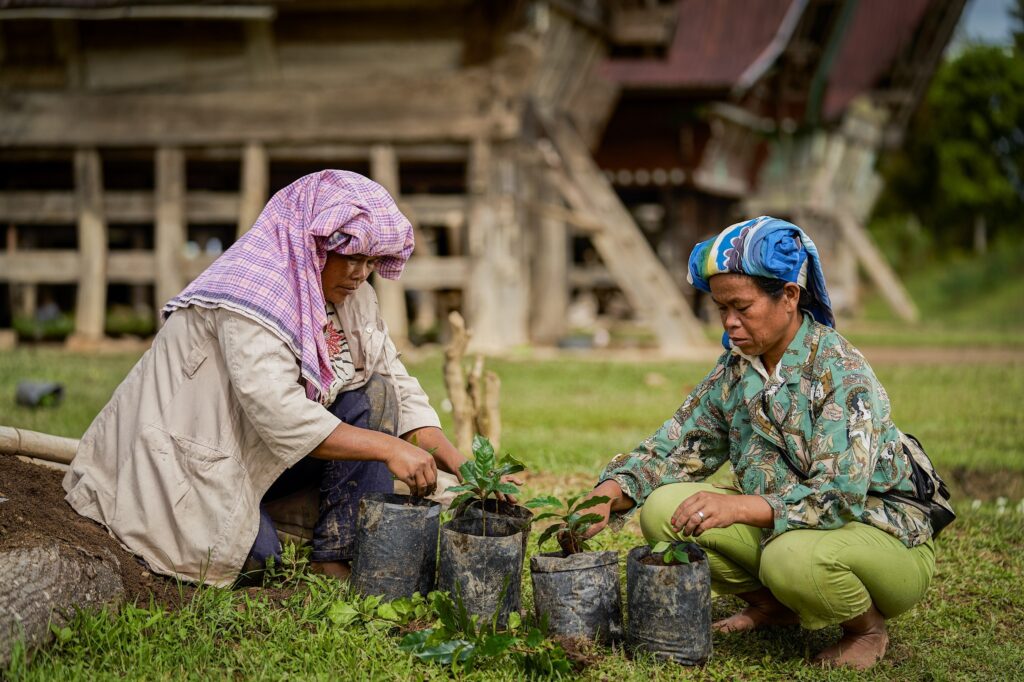 Three years ago, I personally trained 25 members of a farming community in North Sumatra. To start with, the lead farmer was very reluctant and used to challenge me in front of the whole group. One year on, he had totally changed his mind and proudly invited us to visit his land. He also influenced his peers, and everyone is now very supportive of our work.
Persuading a group of people to change their practices can take time, but it's so rewarding when it finally happens. Before our intervention, most farmers were skeptical about planting timber, fruits and vegetables within their coffee farms. Now, they realize the benefits and ask us for further support, especially to replace the trees that did not survive.
Gradually, as mindsets and habits change, we see the coffee landscape also changing for the better.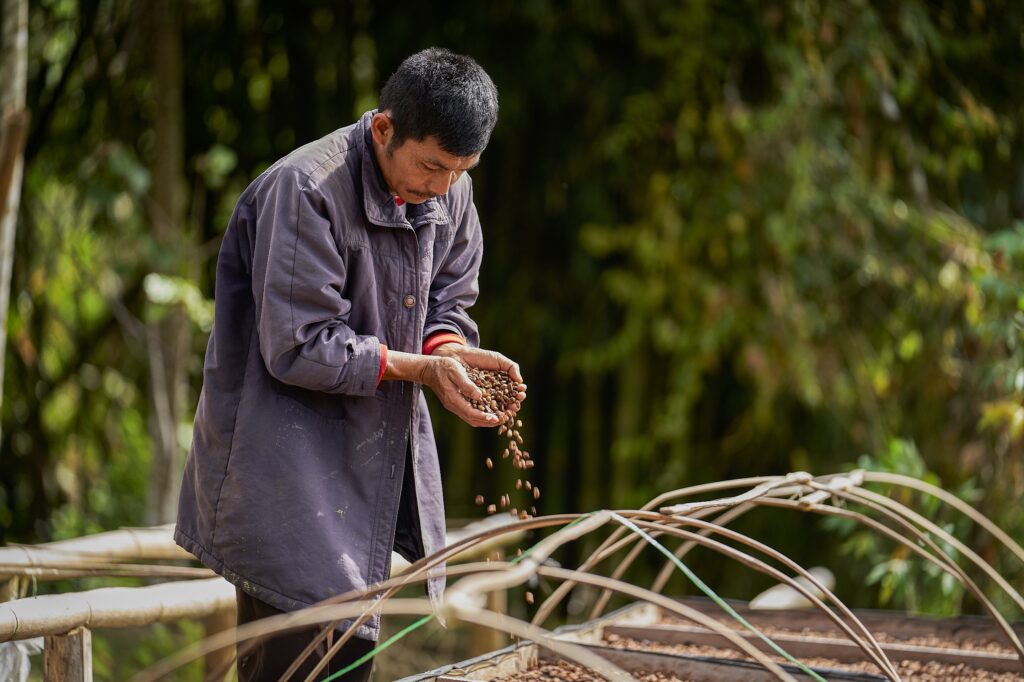 Through regenerative agriculture, farmers have reduced their use of agrochemicals and enhanced the health of their land. By planting native trees, we protect and nourish soils, boost biodiversity and have a positive impact on climate, as native trees help capture greenhouse gases from the air, acting as a carbon sink.
Our team also visits farmers to monitor progress after each training phase, and it's been very rewarding to see farmers taking good care of small trees, which is crucial for their survival during the first years, and wide use of new practices such as pruning, to generate higher yields.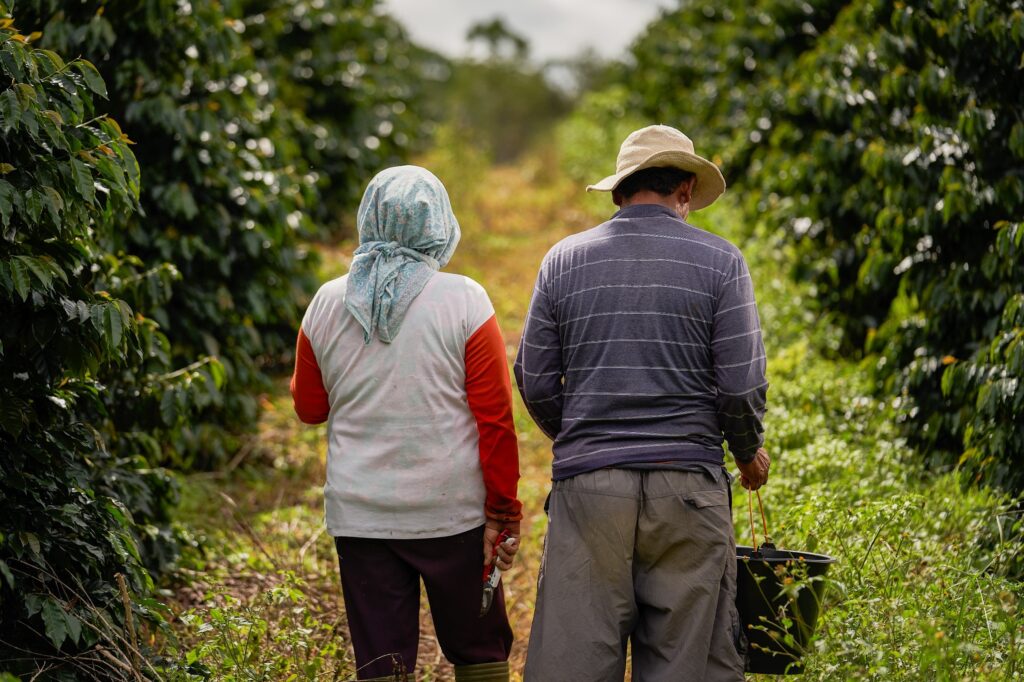 This year, we're focused on developing demonstration plots and rainwater harvesting systems in several key communities that have already received our support in past years. Seeing is believing for farmers, and we expect great results from this new activity.
By promoting regenerative farming practices today, we're protecting local land, biodiversity and communities, for a safer, brighter and more sustainable tomorrow.
Achievements since 2015
13,808 smallholder farmers trained in good agricultural practices across Indonesia
16% of them, women smallholders
618,000 native fruit and vegetable trees planted
Four nurseries established
Want to know more?