Opung Lambas farms coffee amongst the rolling hills by Indonesia's volcanic Lake Toba. Aged 76, she lives with her adult daughter and four-year old granddaughter. Despite her age, she is the only breadwinner of the family.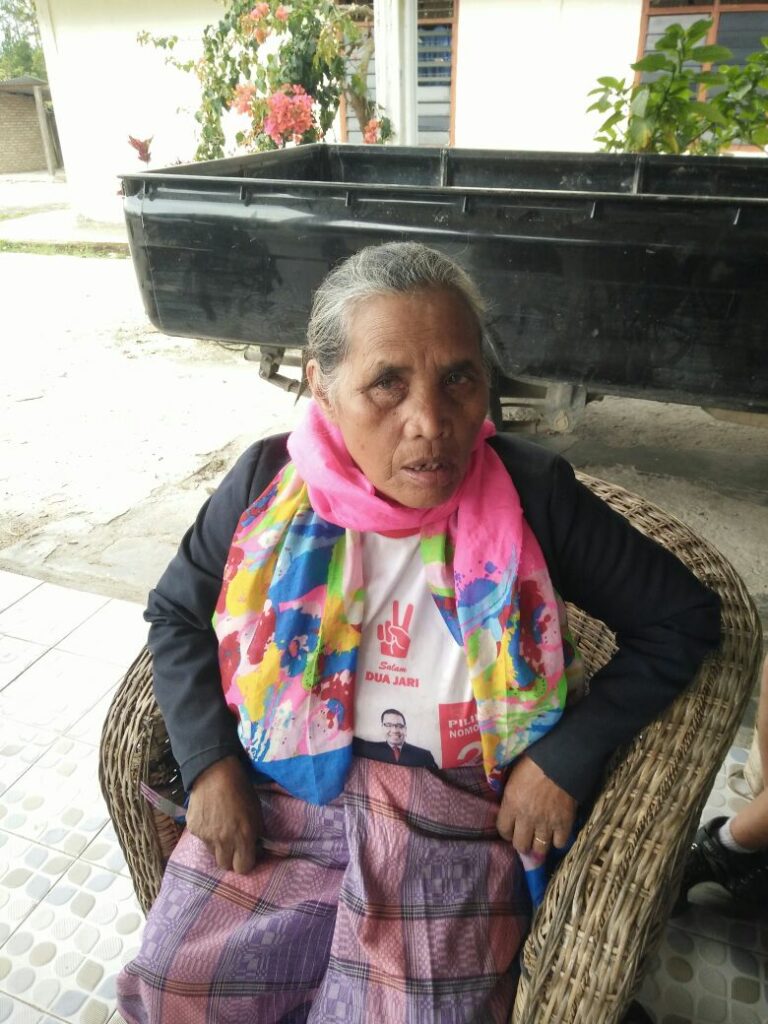 The region is one of the best and most renowned areas for coffee production in the world. But the isolation of certain communities meant that farmers like Opung have not had any formal training or support to make their production more profitable and sustainable.
But giving her and other rural women farmers access to these resources would make a big difference for Opung and around the world.
Rural women make up over a quarter of the total world population and, according to the United Nations, giving them proper training could boost yields by up to 30 percent. That would have knock-on benefits for health, education, and the future of their children.
Widowed grandmothers
Today, Opung Lambas is one of 92 women on the Inang Narburju ("Good Mothers") project, run by LDC and an NGO, Business for Development (B4D).
The project works with a community of women coffee farmers, in their early 50s and older. Mostly widowed mothers or grandmothers ("Opu" means "Grandmother") just like Opung Lambas, they are sole breadwinners in their families.
"The Inang Naburju farmers are a special group of women, each with an inspiring story of resilience, kinship and dreams for the future, "says Imran Nasrullah, CEO of LDC Indonesia.
"We are privileged to have the opportunity to work alongside them and to help make a difference to their lives and that of future generations."
The women's plantations are an average 1.5 hectares and they bring in as little as US$1.50 per day. Many farmers supplement their incomes by working on other farms.
"Growing coffee was less tiring, simpler, and cheaper than producing chili," says Opung Lambas who started farming coffee 20 years ago and kept going when her husband passed away in 2012.
"But it has not been easy. Everything we know is self-taught and learnt from experience." she adds.
A business model for women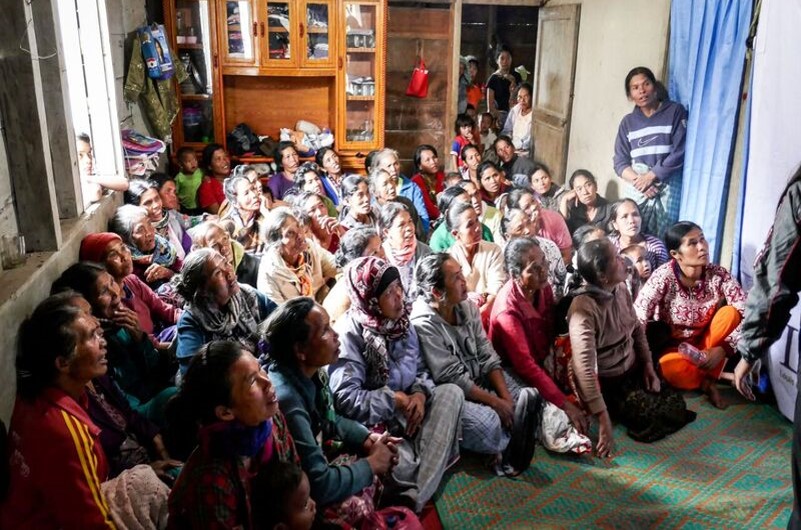 LDC and B4D aims to create an inclusive business model that provides these farmers with agronomy training and equipment to boost productivity.
Over a two-day workshop, the 92 women learnt about coffee plantation ecosystems, tree rejuvenation (pruning), integrated pest management, and fertilizer application.
They also received pruning shears, materials for pest traps, and preparations to control pests and disease. In between the coffee-picking seasons, the plan is to conduct further training for the women to help improve their yields.
"We learnt so many new and useful things. I find the part about pruning particularly useful, because now I understand how to keep my coffee trees healthier and produce better fruits," said Opung Lambas.
"And with the shears, I can practice immediately."
Meanwhile, LDC and B4D are buying directly from the women, marketing and retailing this sustainably produced coffee to premium markets. A first shipment went to Australia earlier this year and interested customers are welcome to enquire with LDC.
"My goal is to work hard and save enough money for my grand-daughter's education," says Opung Lambas.
"If I have any extra, I would like to improve my house."