Indonesia's population of almost 270 million people is the world's fourth largest, and is also very young. With a median age of 28 years, and 25% of the population below the age of 15, education is a top priority to achieve progress for the country.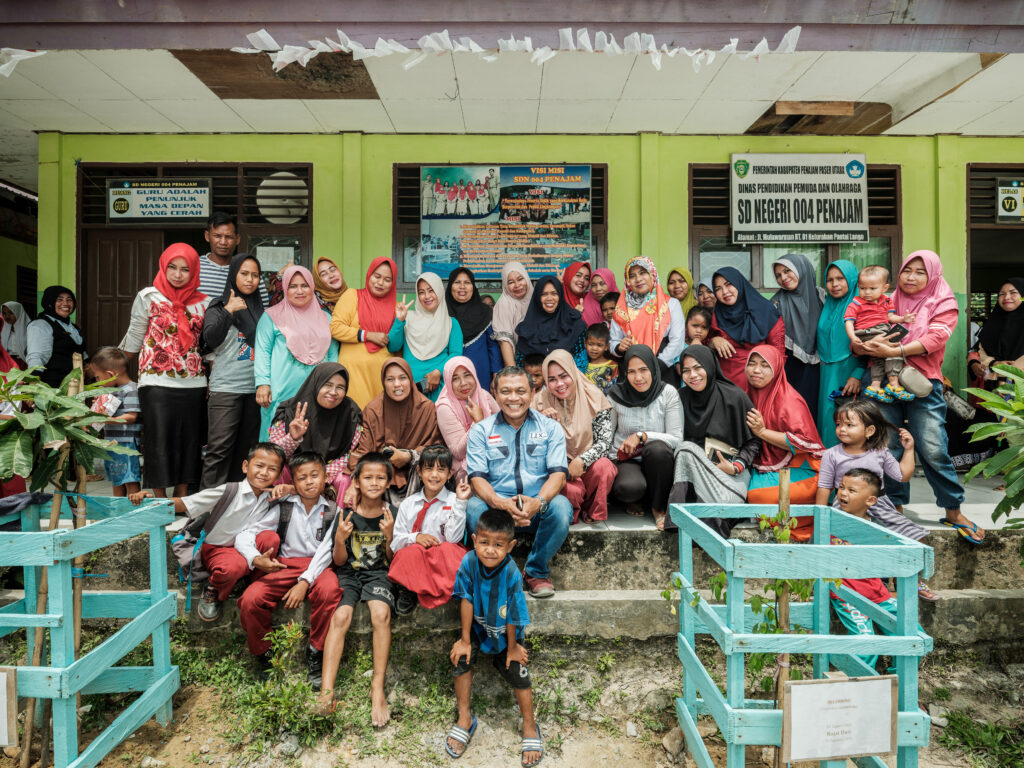 Through the Sekolah Masa Depan (School of the Future) program, Louis Dreyfus Company (LDC) supported public elementary schools in different regions of Indonesia during 2017 and 2018. In addition to school renovations and physical enhancements, the program organized values-based teacher training workshops and focus groups with parents, as well as student engagement activities conducted by LDC employees in the country.
The program received funding from the Louis Dreyfus Foundation and was implemented with support from We The Teachers, an Indonesian organization that designs and delivers programs for teachers' professional development.
Following a six-month pilot in Lampung in 2017, the program was expanded to other schools in Jakarta and Balikpapan in 2018.
The program was a good opportunity to support education in one of the company's key markets with the participation of local employees.
"Children are the future of every nation," says Rubens Marques, LDC Indonesia CEO. "By investing in them, LDC hopes to contribute to a more sustainable future for Indonesia and its agricultural sector."
Education challenge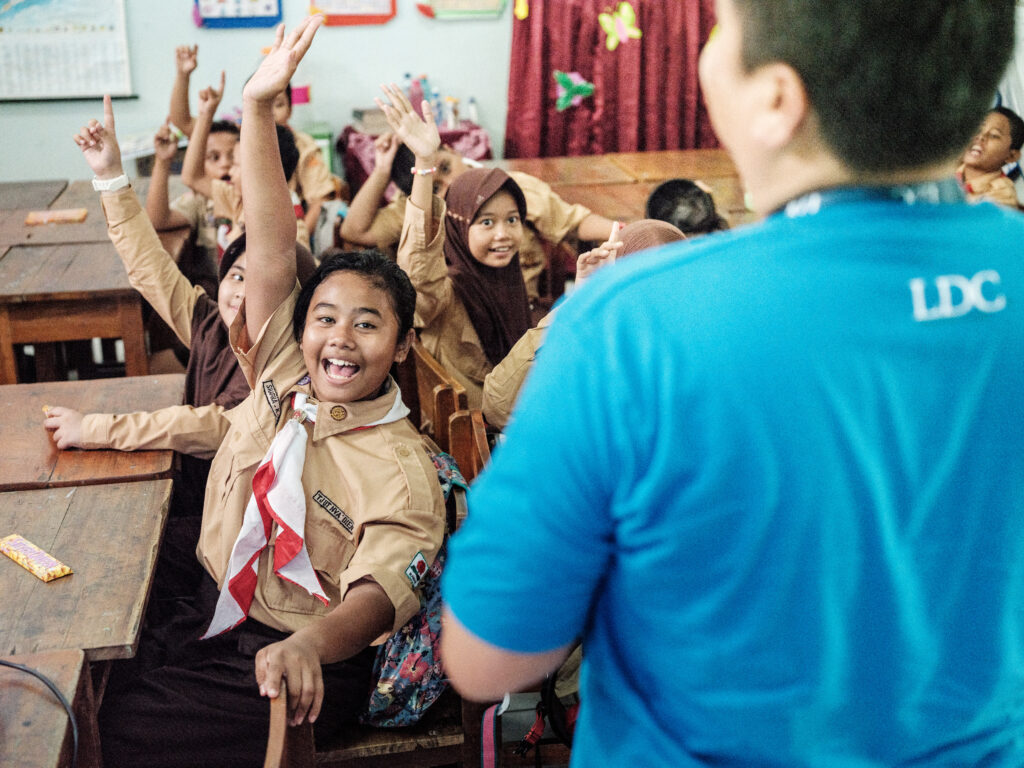 In the Lampung pilot project at P.S 02 Way Lunik school, teachers were guided to create a list of unique values which they felt would be relevant for the school community, and came up with ideas for school programs to help impart those values to the students. One example saw teachers gather at the school gate to greet arriving students, as a way to promote the value of Awareness (Peka), which is about showing empathy and concern for each other within the school community.
As part of the values-based program, the school also invited parents to attend focus groups aiming to guide them on how to instill these values at home, and was pleasantly surprised to receive an overwhelming 245 parents who took time off from work that day.
Some 80% of teachers said the training had inspired them to be more creative in the way they teach, and 70% said they felt more motivated in their profession. Meanwhile, based on the school ranking by the provincial education office according to students' exam performance, the school improved from 13th to 9th position, out of 20 schools in the region and nearby schools started to enquire about the school's success.
Contributing to society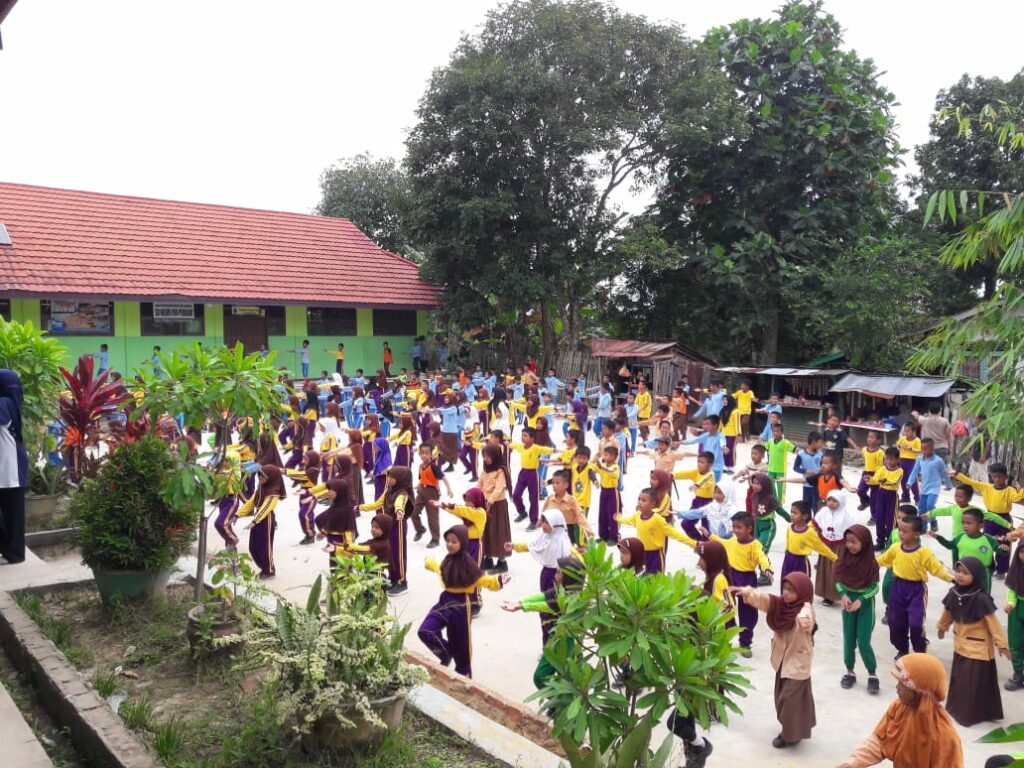 Based on its success in Lampung, between June and October 2018 the Sekolah Masa Depan program was replicated at two schools in Balikpapan and Jakarta – P.S 004 Penajam and P.S 01 Gambir.
As part of the program, employees from LDC's Jakarta office and Balikpapan edible oil refinery conducted six student engagement sessions at each school to share knowledge on topics relating to LDC's business, including food production, agriculture, sustainability issues and values.
Once again, the program received very positive feedback in Jakarta and Balikpapan, notably from parents who were eager to learn new skills to nurture their children's development.
"The program has helped me to reflect on my interactions with my child," says Ibu Purnawati, Head of the Parents' Committee, whose 8-year-old son took part in the Jakarta program. "For instance, I am more mindful of using positive language instead of negative words. I hope this program can continue to bring more benefits to the school."
"When children are confident, they can spread this spirit to others around them," says Ibu Rusni, mother of two children aged 7 and 11, in Balikpapan. "Life is also about contributing to society and I would like to raise my children to understand this value."
Supporting public schools in Indonesia contributes to Sustainable Development Goal (SDG) 4 on Quality Education and Goal 10 on reducing inequalities.