As a company with a 165-year history, the respect for our heritage still runs deep in our business. So it shouldn't come as a surprise that, to launch our new blog, Homegrown, we decided to look back to the man who started it all: Léopold Louis-Dreyfus.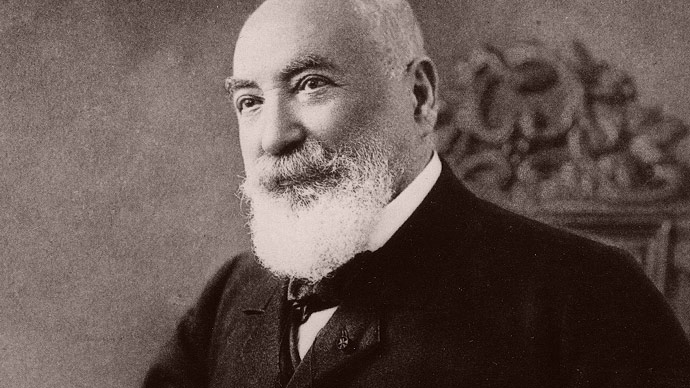 After all, this is the place where we want to tell our story. And Léopold is where our story begins.
Léopold was a businessman and an entrepreneur. To this day, his legacy is alive at Louis Dreyfus Company (LDC), passed down to other visionary leaders from the Louis-Dreyfus family who have been deeply involved in the operations and expansion of the company.
Just as every journey starts with a single step, LDC grew from a single sale of grain, in 1851. A 16-year-old Léopold began to purchase wheat from local farmers in Alsace and transport it to Basel, Switzerland, just 8 miles away from his hometown of Sierentz. Seven years later, with a thriving grain business under his belt at the young age of 23, he left Basel for Berne and extended the scope of his activities, buying grain products in Hungary and Romania. Benefitting immensely from the technological advances of his time, Léopold soon established a network of offices in Germany and France.
By the time his sons, Louis and Charles, were handed the reins in 1890, the company, then headquartered in Paris, was trading futures through offices across the globe, including China, Australia and Russia, and had established the Banque Louis-Dreyfus to facilitate the company's financial operations in grain markets. Following in their father's footsteps, Louis and Charles expanded the business further, into the Americas.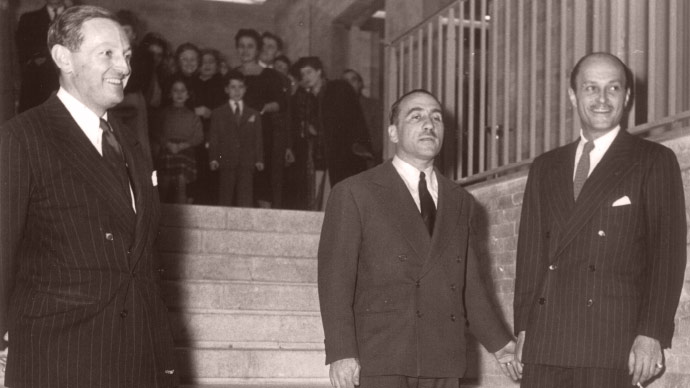 The next generation took over in 1940, with Léopold's grandsons, Jean, François and Pierre, in control of the company's activities. From the end of World War II and throughout the second half of the 20th century, the business continued to thrive, expanding its geographic reach, incorporating new product lines and forging long-lasting partnerships – and all on a scale that Léopold himself could never have imagined.
Today, LDC continues to draw inspiration from our rich heritage – one that has seen us weather storms, reap the rewards of entrepreneurship, and become a leading merchant and processor of agricultural goods. From that one single sale of grain back in 1851, today we help feed and clothe up to 500 million people, originating, processing and transporting approximately 81 million tons of products annually.
Setting out on his journey 165 years ago, Léopold didn't simply give us a history to be proud of. He gave us a future to look forward to.
This post is the first of a 3-part series about LDC's beginnings. To discover more about our history, read Part 2 and Part 3, or visit the Our Heritage section on our website to read our full company history. For more updates from Louis Dreyfus Company, you can also follow us on Twitter at @WeAreLDC, or follow our updates on our LinkedIn Page.