Challenge, progress, a sense of autonomy and belonging are all attributes said to make work more fulfilling.
No wonder Tammy Metcalfe, our Grain Coordinator at the Rathwell Grain Elevator in Canada, feels she is in the right job.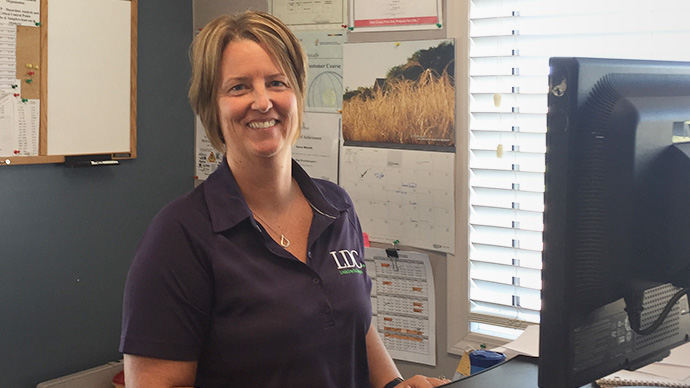 "I love the challenge that I am faced with every day and I can honestly say the staff are like family," Tammy tells us in an interview.
The Louis Dreyfus Company site where Tammy is based takes products into the elevator, including wheat, canola, and soybeans. Then it prepares them and ships out to the end user, mainly by train.
Her main responsibilities are to buy the grains and to make sure the products pass through the plant in a timely manner to meet customers' requirements.
Tammy received no formal agricultural training after high school but has had the opportunity to train along the way in her job. Yet her entire life seems to have been preparation for this role, which she describes as "the perfect place" for her.
Born and raised on a farm, Tammy's whole family was involved with farming.
"We had both land and livestock and my days revolved around feeding the cattle and chickens, gathering eggs along with being at the rink every day," she says.
Is there a connection between her upbringing and her work today? "Huge," she answers without hesitation. "This role really is a continuation of everything I was learning as a young child. What I learnt on my family farm growing up has got me where I am today."
Field of dreams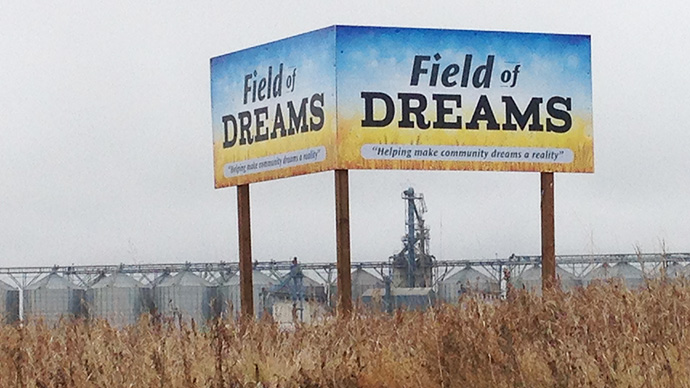 Tammy first heard about Louis Dreyfus Company from her father-in-law who was helping to establish the company in Rathwell. A few days later she had an interview for an administrative position.
"Twenty years later, I am the Grain Coordinator." Tammy still remembers her first days with the company – "I had a sense of belonging and constant support that still stands true today."
Despite her career in a global company, Tammy never lost sight of the importance of her family and her community. She is heavily involved in local activities and volunteer work while juggling her own family owned business.
One of her biggest volunteering projects supported by LDC, The Field of Dreams, has already contributed a total $120,000 to different organizations including fire departments, a swimming pool, medical clinic, and a playground.
Through the project, LDC donated the use of 70 acres of land. With the help from a local retail outlet providing fertilizer, equipment and labor, LDC covered the majority of the costs to cultivate the land and donated the profit from sold crops to charities and non-profit organizations.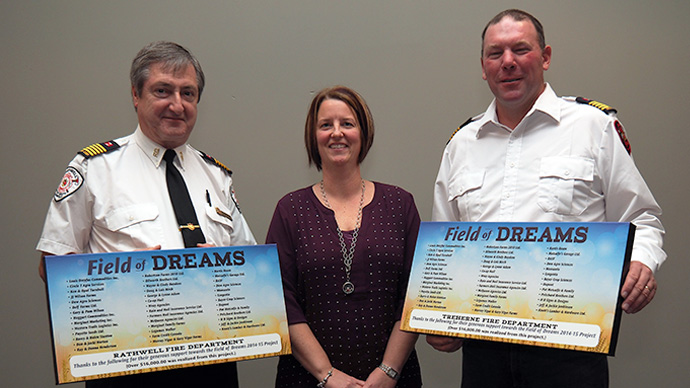 With Tammy in the lead, the project made dreams to realities in the surrounding communities.
"I love to see the community thrive and the positive changes that happen through volunteering," she says. "The community is my life and where I belong."
And having been part of the LDC plant at Rathwell right from the start, she certainly feels a sense of progress and belonging at work too.
"I was the first employee hired by LDC for the country elevators. Kind of neat looking back now."