Once wheat was widely cultivated in the Middle East and Asia, farming innovations followed suit – slowly. In fact, it took nearly 3,000 years for Chinese farmers to develop the horse collar which, by not pressing on the animal's windpipe, enabled horses to pull heavier loads and plough faster than an ox.
The next important milestone in wheat farming happened in England almost 2,000 years later when Jethro Tull, an agricultural pioneer from Berkshire, invented his seed drill. Until 1701, farmers were still sowing wheat by hand, just as they had done since 9,000 BC. Tull's drill planted wheat in straight lines and at the optimum depth. It truly revolutionized both yield and productivity, especially on the other side of the Atlantic, in New England, where colonists were keen to embrace anything that helped them make the most of the land of opportunity.
The wheat fields of North America were to take on global importance over the next hundred years. Thanks to this grain, thousands of people were saved from famine as a result of environmental disasters such as floods by turning vast areas of America, as well as Argentina and Australia, over to the plough.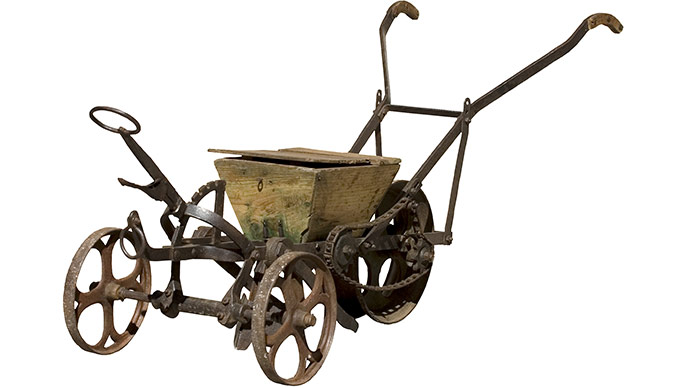 One side effect of the spread of wheat and more modern farming techniques was further population.Growing communities also depended on wheat for sustenance. This put increased pressure on farmers in the late 19th and early 20th centuries, as supply could not keep up with demand, and there was little new arable land available.
A new solution to increase yields had to be found – and that solution was the tractor. It could plough in places and conditions where even the best horses would struggle. According to estimations, tractors not only improved productivity by approximately 25%, but also averted worldwide starvation by enabling an increase in the quantities of wheat farmed.
The innovations in agriculture, as well as growing demand for wheat and limited amounts of land for farming, called for an improvement in soil fertility and crop production. That was when scientists stepped in.
To find out what happened next, watch out for the third and final instalment of our Wheat story.