It's quite likely that even our visionary founder, Léopold Louis-Dreyfus, did not expect that a local grain business he had set up in Alsace in 1851 (see: Proud Heritage part 1) would become a European pioneer in the field of trade and agriculture (see: Proud Heritage part 2).
He was probably even less likely to imagine his company, empowered by the wonders of the Industrial Revolution, would sail through the dangers of the Second World War (see: Proud Heritage part 3) and find its place in the post-war world as a truly global merchant, operating more than 300 industrial assets spread from Melbourne to Moscow and Missouri.
Our portfolio
Over the years, we have diversified our portfolio across 12 platforms. Eight of these platforms oversee the journey of our agricultural products – grains, sugar, coffee, cotton, rice, oilseeds, juice and dairy – from their origination to millions of consumers. Louis Dreyfus Company's (LDC's) teams observe, analyze and follow, calculating and mitigating any possible risk that could disrupt our products' trajectory from farm to fork.
Our commitment to local communities
Our global presence goes hand in hand with our commitment to understanding microeconomic realities, improving the well-being of and building long lasting relations with the local communities, which makes us a truly global local merchant. We partner with local farmers and suppliers to develop and expand their knowledge together with us.
Our scale
We count on a fleet of more than 200 vessels to transport our products, so that they are delivered to our customers around the world, wherever and whenever they are needed. As sustainability is an important part of our business, we started using eco-friendly ships to reduce fuel consumption and, therefore, carbon dioxide and sulfur emissions.
Driven by our core values – commitment, diversity, humility and entrepreneurship – we build long-lasting partnerships that are based on trust and uphold the highest ethical standards. What's more, we are present in more than 100 countries worldwide and help feed and clothe up to 500 million people. Our expertise in the field of agriculture enables us not only to deepen our knowledge but also expand the scope of our activities.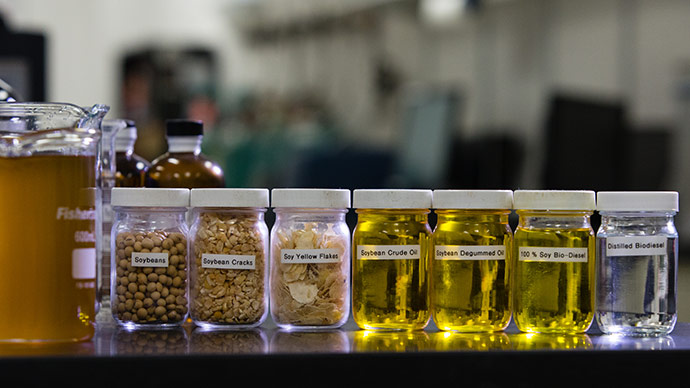 We take a proactive approach, leveraging important technological developments and embracing innovation. LDC strives to constantly improve the quality of our services, market intelligence and business model, to continuously anticipate the needs of our customers.
Our industry's landscape is ever-changing and for that reason, each day brings us a new challenge. Nevertheless, our tradition and values always stay the same. In the words of Léopold Louis-Dreyfus himself, "our business fulfils a human and economic need", keeping our customers satisfied, our farmers' fields blooming and store shelves stocked with products.
As a global merchant and processor of agricultural goods, all of our efforts are directed towards fulfilling our mission: to work towards a safe and sustainable future, contributing to the global effort of providing sustenance for a growing population.