Agriculture employs more than half of Zambia's workforce and is therefore key to poverty alleviation efforts in the country. But observers tend to agree that the sector still produces far from its full potential.
According to the government, cotton is one of the most important crops grown in Zambia and remains vital for the country's economic growth. It is also a key source of income for 300,000 smallholder farmers, notably in Eastern Province, where farmers have adopted and embraced cultivation of the crop in recent decades.
These small-scale cotton farmers produce around 300 kg per hectare, which is lower than the average yield in the cotton sector. Erratic rainfall and low market prices have further complicated the situation, pushing many Zambians to look for work elsewhere.
"If we want to protect our cotton supply in Zambia, then we must help the country's cotton farmers to boost their productivity and incomes," says Eran Wilson, who manages LDC's three-year project to drive local cotton yields.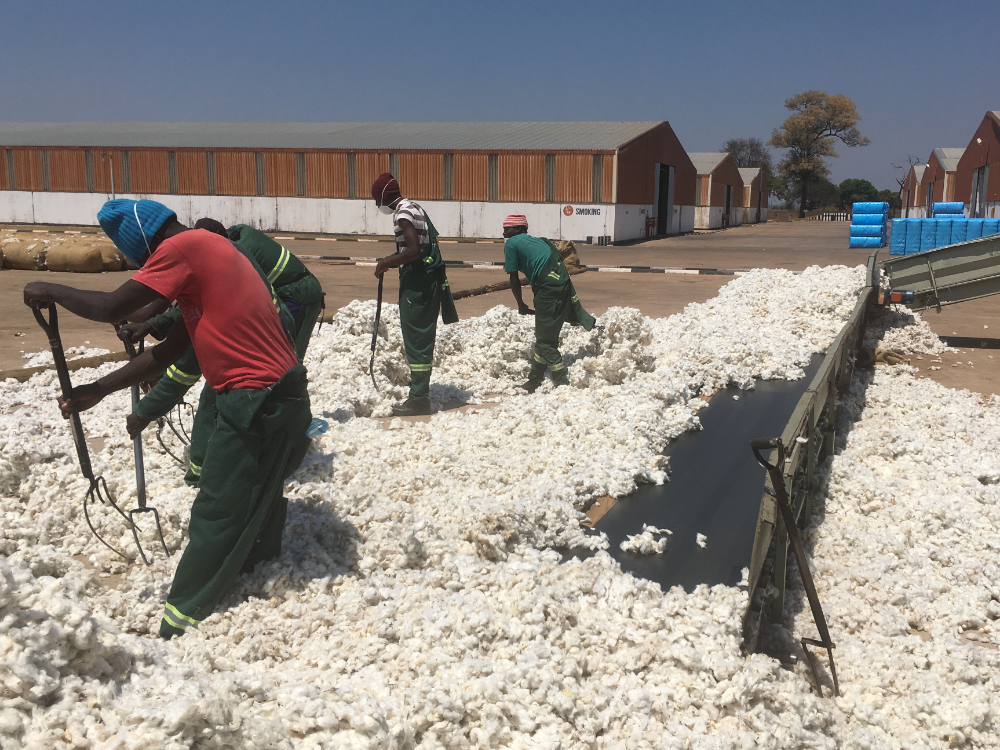 Planning of the first phase of the project began in 2017 with Cotton Export House Africa (CEHA). The aim is to eventually support 100,000 smallholder cotton farmers, training them in Good Agricultural Practices (GAP) to boost yield and production while protecting the environment, thereby increasing the farmers' income and improving their quality of life.
Historically, Zambia's cotton farmers have tended to use similar inputs year after year for pest control. This has allowed pests to become resistant to certain inputs formulations, and the resultant crop losses have led to yield reductions of more than 25% over the past five years. The project shows farmers how to control pests using products that are more effective, and less detrimental to health and the environment.
The farmers are also encouraged to help protect soil fertility through crop rotation and by planting other species, such as musangu trees, velvet beans and sunn hemp.
There is also a gender dimension to this project, as women constitute a significant part of the workforce in Zambia's cotton sector. By learning improved agricultural techniques, the women farmers gain confidence, credibility and capability. This in turn leads to higher incomes and a better chance to wield more power in the sector.
There are many synergies that must join together to create sustainability in agriculture, and this project epitomizes how LDC as a company is engaging with our smallholder farmers to work toward that ambition.
"We see this project as a win-win-win," concludes Eran. "It's good for farmers, good for us, and by supporting the development of a sector that is a source of economic growth for the country, it will be good for Zambia too."