Improving Coffee Farmers' Livelihoods While Preserving Vital Natural Resources.
Uganda is the second-largest coffee producer in Africa. Deforestation and unsustainable agricultural practices have led to severe degradation of ecosystems. Added to that, climate change and loss of fertile soil have led to a decrease in coffee production. This affects some 500,000 smallholder farmers who depend on coffee for their livelihoods and produce the majority of it.
LDC has joined forces with the Louis Dreyfus Foundation, PUR Projet and the Rwenzori Farmers' Cooperative Union (RFCU) to support farmers in Uganda's Rwenzori region, helping them to improve coffee yields sustainably, and to achieve long-term food and income security, despite these challenges.
As part of this joint project, each participating organization contributes funds, technical skills or local knowledge to create a solution that is tailored to the environment in Rwenzori and benefits farmers in a tangible and lasting way.
Samuel Banyenzaki, one of LDC's agronomists, works directly with the farmers, training them in good agricultural practices (GAPs) to improve the quality and quantity of coffee they harvest and, in turn, increase their income and profitability.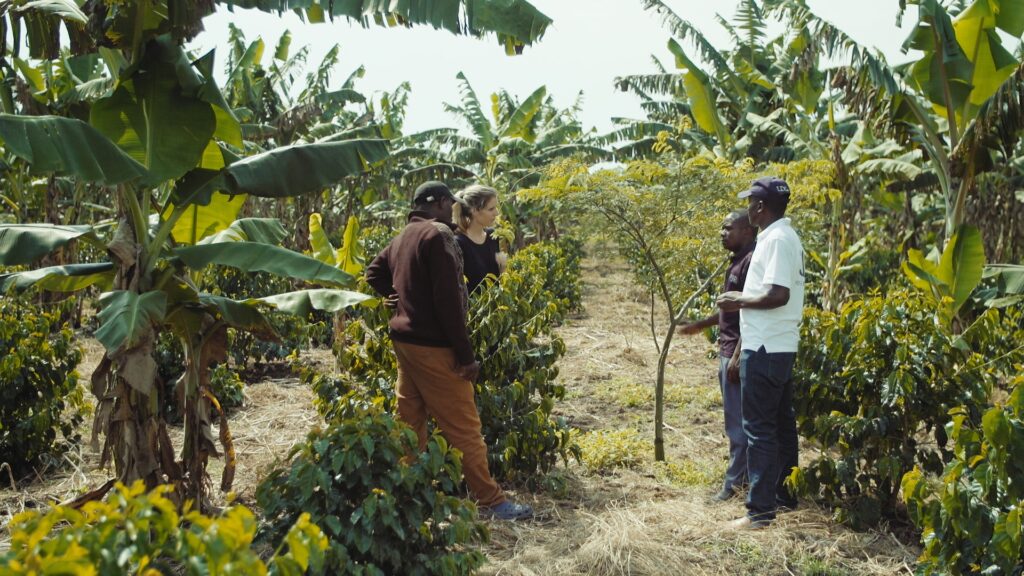 Emmy Masereka, an agroforestry technician at the RFCU, passes on his knowledge and skills by teaching farmers planting, pruning and stumping techniques, and the right time to apply them. "The project teaches farmers about the importance of applying GAPs, like planting shade trees. They also learn that stumping trees rejuvenates them and produces bigger coffee beans than older trees, which allows farmers to sell more coffee at a higher price. They now realize that they can harvest good quality coffee on all their parcels," he comments.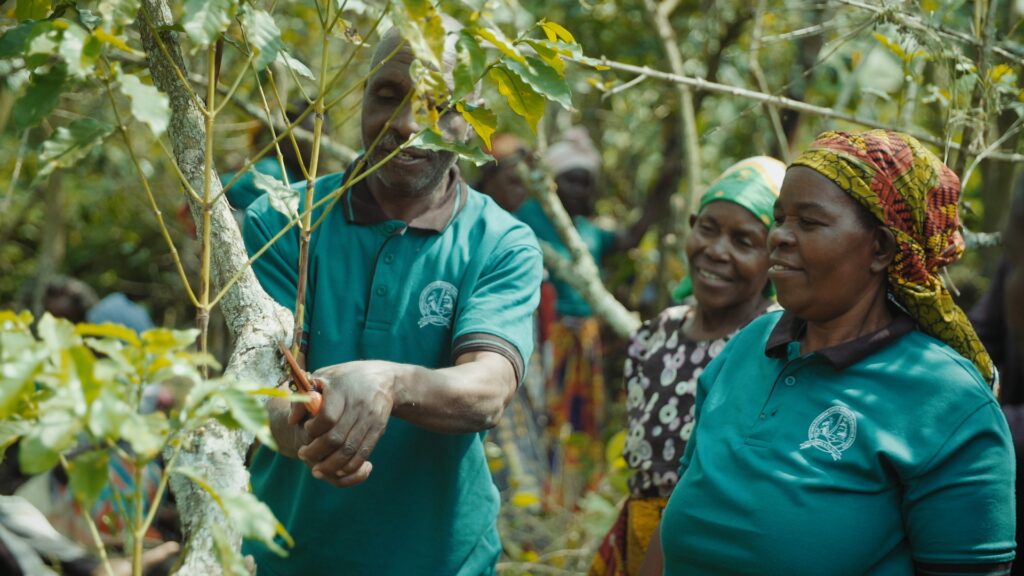 Meanwhile, LDC, the Louis Dreyfus Foundation and PUR Projet are working together to involve the broader community and gain their support. By organizing interactive theatre plays, they raise the villagers' awareness of the importance of cooperatives, the realities of climate change and how planting new trees to reforest can help protect their surrounding ecosystem. In early 2020 alone, before the national lockdown due to Covid-19, over 18,000 people from 15 villages attended these plays.
Since it was launched in 2018, the project has planted a total 110,000 trees with 469 beneficiaries. The next milestone is to train another 1,600 farmers in agroforestry and GAPs, and to plant another 70,000 trees, in 2020.
Looking ahead, the project also aims to introduce improved cook stoves to eliminate the negative health impacts of smoke from traditional cook stoves, save time for women farmers and protect the local environment. Studies and activities to facilitate farmers' access to markets are also envisaged, to ensure a sustainable economic return for coffee farming communities in the Rwenzori region.