Published:
Oct 31, 2022
Santa Fe, Argentina, October 31st, 2022 – Louis Dreyfus Company (LDC)'s General Lagos agro-industrial complex, one of Argentina's largest grains and oilseeds facilities in terms of volumes, celebrated its first 30 years since it began operating in 1992. The facility comprises a port that ships some 5 million tons of agricultural products every year, the world's largest soy-based biodiesel, lecithin and glycerin processing plants, as well as two soybean crushing lines with annual processing capacity of up to 2,8 million tons.
Today, LDC directly employs more than 500 people at its General Lagos complex, in addition to hundreds more throughout the country, who ensure the plant operates 365 days a year, receiving, processing and exporting Argentine products to destinations across the world.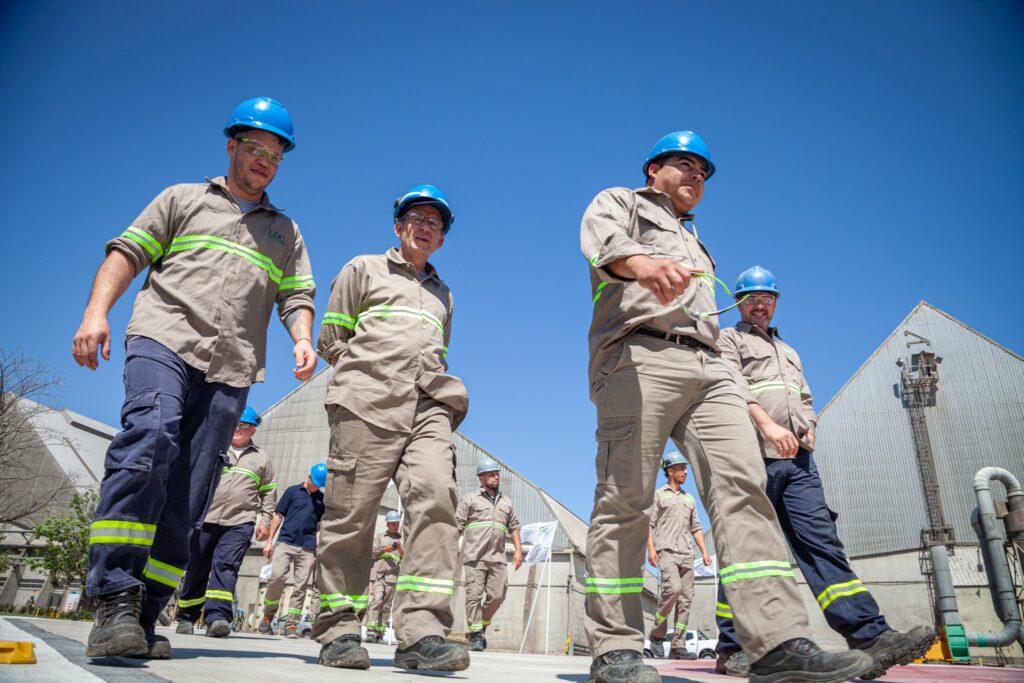 The celebration took place on October 28th at the facility and was attended by the Ministry of Transportation's Secretary for Transportation Administration, Mr. Diego Giuliano; the Governor of Santa Fe Province, Mr. Omar Perotti; and the Minister for Infrastructure, Public Utilities and Housing of Santa Fe Province, Ms. Patricia Frana, among other provincial and local authorities. LDC's representatives included the Group CEO, Michael Gelchie; the Group COO and Head of Latin America, Juan José Blanchard; and the Global Head of Industry for Grains & Oilseeds, Diego Pereyra.
"General Lagos is not only an agro-industrial complex. It is a true hub for regional and local development, established through our investment commitments and long-term strategic vision, and the hard work of all our employees," said Juan José Blanchard. "LDC is ready and proud to grow with Argentina and its people through the cycles, seeking innovative and sustainable ways to continue to create shared value for all," he added.
"As a global company with over 170 years of history, our long-term vision continues to guide our actions," said Pereyra. "This involves a comprehensive approach of commitment to our people, partners, communities connected with our activities and the environment that surrounds us, helping to create a more sustainable future for food and agriculture."
During the celebration, the company paid tribute to all the employees who played a key role in the plant construction project, as well as to those who have worked at the site for 30 years. The Group CEO highlighted the contribution of each employee who currently works to ensure LDC can continue to fulfill its important role to provide sustenance for a growing global population, creating fair and sustainable value for the benefit of current and future generations.
About Louis Dreyfus Company
Louis Dreyfus Company is a leading merchant and processor of agricultural goods, founded in 1851. We leverage our global reach and extensive asset network to serve our customers and consumers around the world, delivering the right products to the right location, at the right time – safely, reliably and responsibly. Our activities span the entire value chain, from farm to fork, across a broad range of business lines (platforms) including Grains & Oilseeds, Coffee, Cotton, Juice, Rice, Sugar, Freight, Carbon Solutions and Global Markets. We help feed and clothe some 500 million people every year by originating, processing and transporting approximately 80 million tons of products. Structured as a matrix organization of six geographical regions and nine platforms, Louis Dreyfus Company is active in over 100 countries and employs approximately 17,000 people globally. For more information, visit www.ldc.com and follow us on Twitter, LinkedIn and WeChat (ID: we_are_ldc).
About Louis Dreyfus Company in Argentina
LDC has been active in Argentina for more than 120 years, developing diverse agro-industrial activities throughout the country. In addition to General Lagos, the company operates an agro-industrial facility in Timbúes and a port complex in Bahía Blanca. It also has commercial offices, grains and oilseeds warehouses and a cotton ginning plant, situated in 23 locations across the country's main agricultural regions. For more information, visit www.ldc.com/ar.