I have lived in São Paulo, Brazil, all my life. I did my studies here, in Environmental Engineering, and worked in many different sectors, including consulting for a project to assess soil and groundwater remediation based on human health risk, and taking part in the implantation and operations of one of the city's largest sanitary landfills.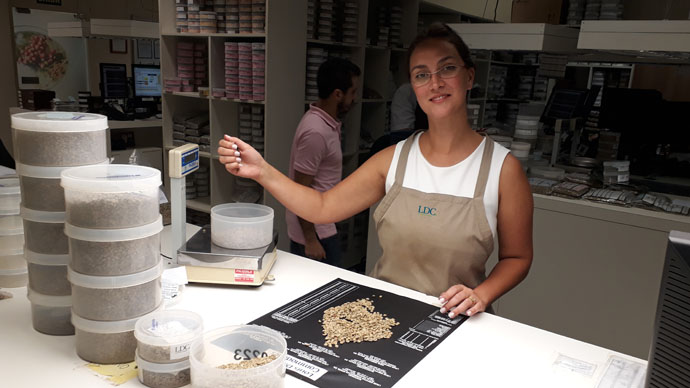 I spotted a trainee vacancy with the Group and, as I was curious, I visited their website. I hadn't heard of the company before, so I talked to my father; he worked for many years in an agricultural machinery company. He told me this could be a great change for me, working in a global company, but warned me that the company was more fast-paced than what I had experienced before, and could be a challenge. I listened to him and decided to apply. In 2012, I joined the Coffee Platform in Santos, the main port city in São Paulo State.
Within the first few days, I felt the difference of environment, and I confess I was a little intimidated. I decided to stay positive and open to change, and soon enough, I had integrated into my new work environment.
From my first day, learning the universe of coffee was a great challenge: I would never have imagined that there were so many details and business opportunities, so many variables in the field and in the processing of this little bean. It is definitely the aspect of my work I like the most: having the opportunity to know the product up close, and to even live in some producing regions, was essential for my development. Louis Dreyfus Company (LDC) has been able to drive this, and it provided a great learning opportunity for me.
Working with coffee is addictive; you can't stay indifferent to this drink. Although I did not drink coffee before I joined LDC, today I do, and most importantly, I have learned to appreciate it. It is now impossible to forget the taste of a coffee I tried during a visit to a farm in the South of Minas Gerais – the chocolatey flavor in the end was divine!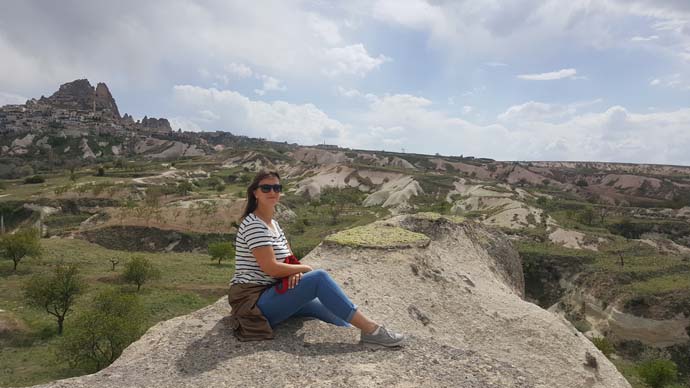 My role at LDC is to coordinate the purchase of sustainably produced coffee by our commercial team, and I'm involved in the development of controls and operational measures to ensure the traceability of this coffee.
Working directly with producers engaged in the adoption of better agricultural practices and sustainable production measures is very gratifying. In fact, increasing the transparency of our processes and ensuring the traceability of our coffee, following the collaboration with these producers, is my greatest achievement since I arrived at LDC. Together, we make it happen: we deliver the right product to the right place, at the right time, to our customers' specifications.
Of course, this is not an easy task, and sometimes, convincing people to adopt behaviors that can contribute further to our transparency and our product's traceability can still be a challenge.
Our team is committed to keeping producers engaged in the production of sustainable coffee, so that, in addition to actively participating in the trade of this coffee, we can also support some producers who are already members of sustainable certification groups.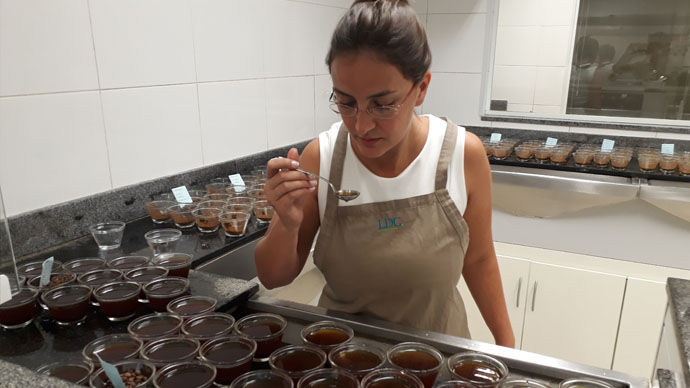 In addition to working with producers, we also try to give back to the community. We are part of a local project with CECAFÉ, through which we encourage the digital inclusion of children and young people from different coffee producing regions in Brazil.
Click here to learn more about our Coffee Platform, and follow us on Twitter @WeAreLDC for regular updates from the team.