As a global company, we ship our orange juice all over the world, delivering on our promises to our customers. But our commitment to sustainability begins long before oranges are processed into juice – it starts with the people and communities where we operate.
In the current season alone, Brazil is forecast to produce more than 18 million tons of oranges – almost a third of global production[1]. With 39 farms dotted along the country's Citrus Belt, and four plants processing both orange and lemon juice, Louis Dreyfus Company (LDC) is one of the world's largest juice producers. Our presence in Brazil is important for our business, as the country remains among the world's top citrus exporters. But our commitment goes beyond producing and transporting this refreshing commodity.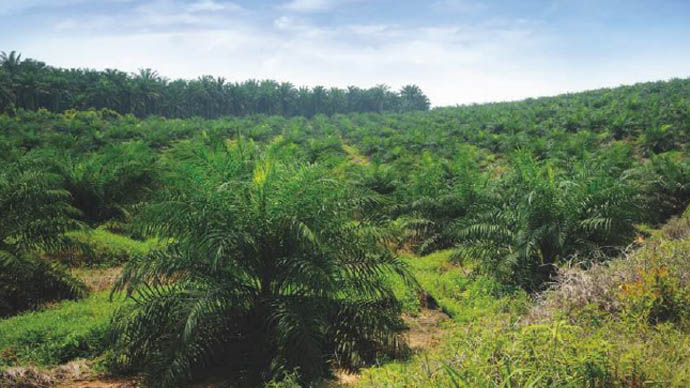 Agriculture is a key global industry linking the greatest challenges of our time: making sustainable use of energy and water, feeding a growing world population, and providing fair economic opportunities for all the world's people. Agriculture is estimated to account for some 30% of global energy consumption[2] and a whopping 70% of water use[3], and employs over 30% of the world's workforce[4].
From assessing the carbon footprint of juice production and transportation, to minimizing water waste at farm and factory, to ensuring no part of the fruit is wasted during processing, LDC has taken significant actions to make its juice business increasingly sustainable over time. At all levels of our operations, we focus on our employees' welfare and safety, training them to do their job safely.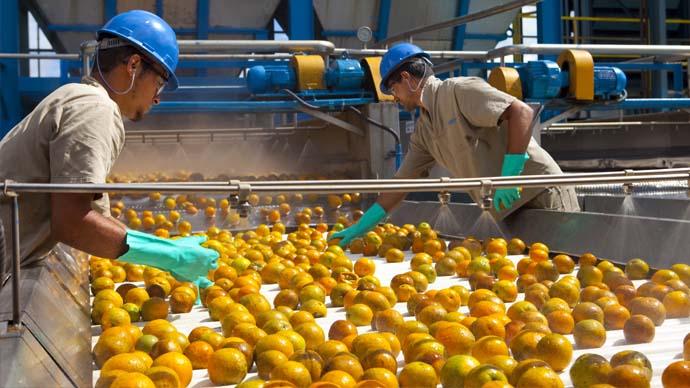 We also ensure we are continuing to make progress in our environmentally responsible practices throughout our Juice value chain – from the moment the fruit is picked off the branch to the moment the final product is delivered to our partners and customers. To achieve this, we pursue numerous sustainability activities that benefit local communities around our farms and industrial assets in Brazil. We also help minimize the impact of our activities on the environment and local biodiversity.
Together for the environment
One of the initiatives conducted every year in Brazil with LDC's support is called "Together for the Environment". It was designed to teach local school children, aged 10 to 11, about environmentally friendly practices, such as recycling and sustainable agriculture.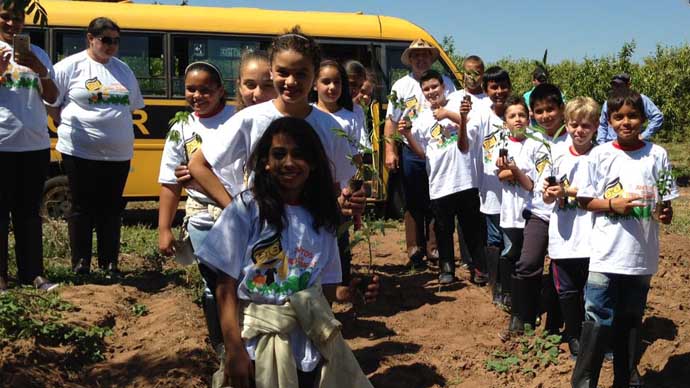 "The project has brought to students, through experience and participation, understanding about conscientious environmental management," said Maria Teresinha Sartorelli Manieri, former Director of Education in Ribeirão Preto, one of the cities which took part in all of the initiative's editions. "They realize that environmentally appropriate actions can be done daily, and that minor actions drive major changes."
Since the project's inception in 2012, more than 3,000 children have taken part in visits to LDC's orange farms. In 2016, the project was also extended to new cities in São Paulo state, including Itatinga, Guarantã, Agudos, São Carlos, Santo Antônio da Alegria and Pedregulho.
"We observed that the students understood the importance of preserving the environment. They learned how to plant trees and loved the visit," said Sirlene Chieregato Borges, 5th grade teacher at one of the visiting schools from Pedregulho. "We hope to return next year with new students."