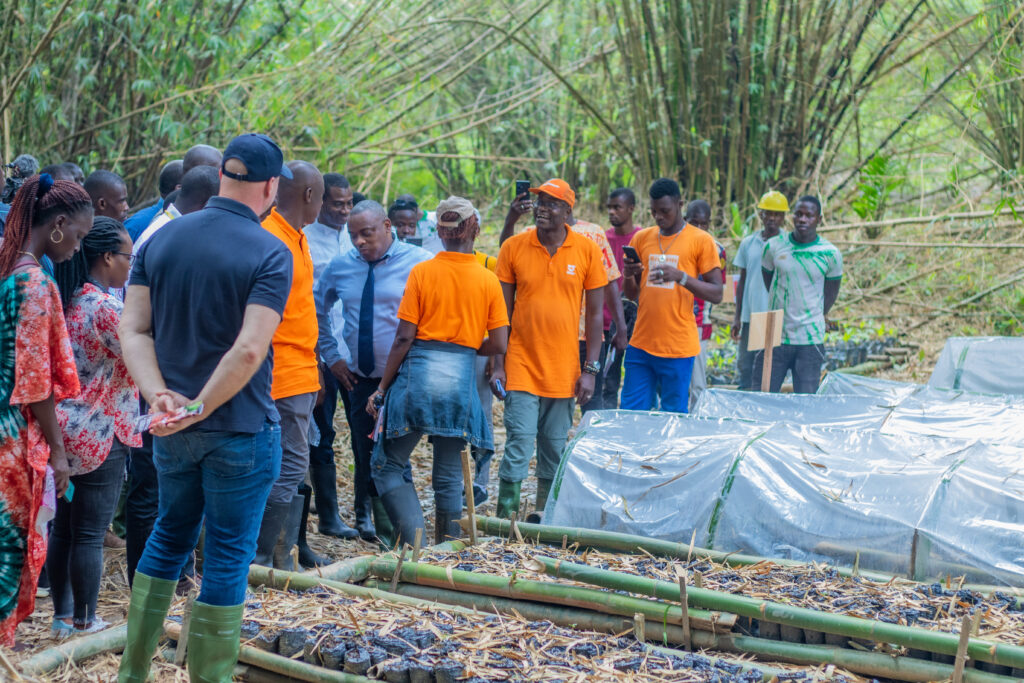 Supporting the farmers of today and tomorrow – who are at the heart of our food chain – is central to LDC's global sustainability framework. We work alongside business partners, peers and local experts to improve farmers' yields and livelihoods sustainably, benefitting rural communities and economies while protecting the environment and natural resources we all depend on.
In partnership with the Louis Dreyfus Foundation and Earthworm Foundation, we launched the Rural Farm Business Incubator (RFBI) project in 2022 to promote regenerative agriculture and income diversification among palm smallholder farmers in Côte d'Ivoire.
The project aims to help these farmers improve and diversify their agricultural production by expanding their activities responsibly, while inspiring the next generation of farmers to continue working toward more resilient palm production.
"Global warming, deforestation and quality issues pose real problems for palm cultivation in Côte d'Ivoire. The objective is to transform local production from primary agriculture to sustainable agriculture that meets international standards."

Edmond Dutauziet – Head of West Africa for Louis Dreyfus Company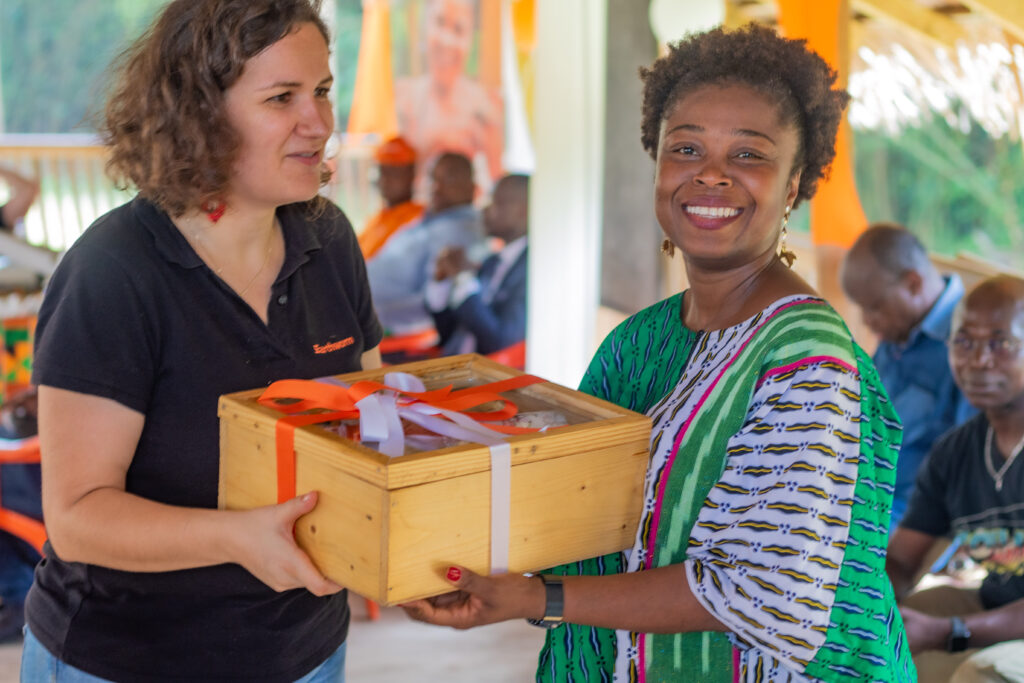 As Africa's top palm exporter, Côte d'Ivoire produces some 500,000 tons of crude palm oil annually, with accelerating production to meet rising global demand for vegetable oils from several industries. Yet local community livelihoods are not increasing at the same rate.
The region of South Comoé is one of the country's largest fresh fruit bunches (FFB) producers and home to approximately 11,000 palm oil smallholders. Poverty levels in rural communities are high, and with palm production often the sole source of income, farms are encroaching on the neighboring Tanoe-Ehy forest reserve to produce food, collect firewood and expand palm plantations.
The RFBI project was designed to help improve farming family livelihoods and protect endangered forest areas by transforming the rural agro-economy. The aim is to encourage both existing and future farmers to become entrepreneurs of sustainable farming and processing activities, while strengthening relationships between farmers, cooperatives and mills to jointly implement sustainable oil palm sourcing strategies.
"It is possible to be a good farmer and a successful entrepreneur. Our mission is to find jobs for our youth and improve the general economy of our region."
Gerome Tokpa – West Africa Manager of Earthworm Foundation
To support this mission, the project is training farmers to address agricultural and environmental challenges, promoting agricultural practices that are both regenerative and profitable.
Participating farmers receive training in Good Agricultural Practices for oil palms, including harvest techniques and cycles, pruning, soil management, responsible use of fertilizers and pesticides, production and application of organic fertilizers, and replanting requirements and techniques.
They are also introduced to the principles of regenerative agriculture, including best environmental practices regarding agroforestry systems, soil conservation and forest protection.
On-farm diversification is another focus area, by distributing practical advice and information about cultivation of alternative crops, both for farmers' own consumption and as an additional source of income. To attract more young people and entrepreneurs to farming, the project stresses the importance of effective farm management, introduces the practice of marketing and trading of perishable goods, and facilitates access to finance and markets.
The project also supports young farmers wanting to start their own plantations or improve their existing family business, and also encourages women to be more involved in farming activities and diversification efforts.
What will success look like? The RFBI project has four objectives: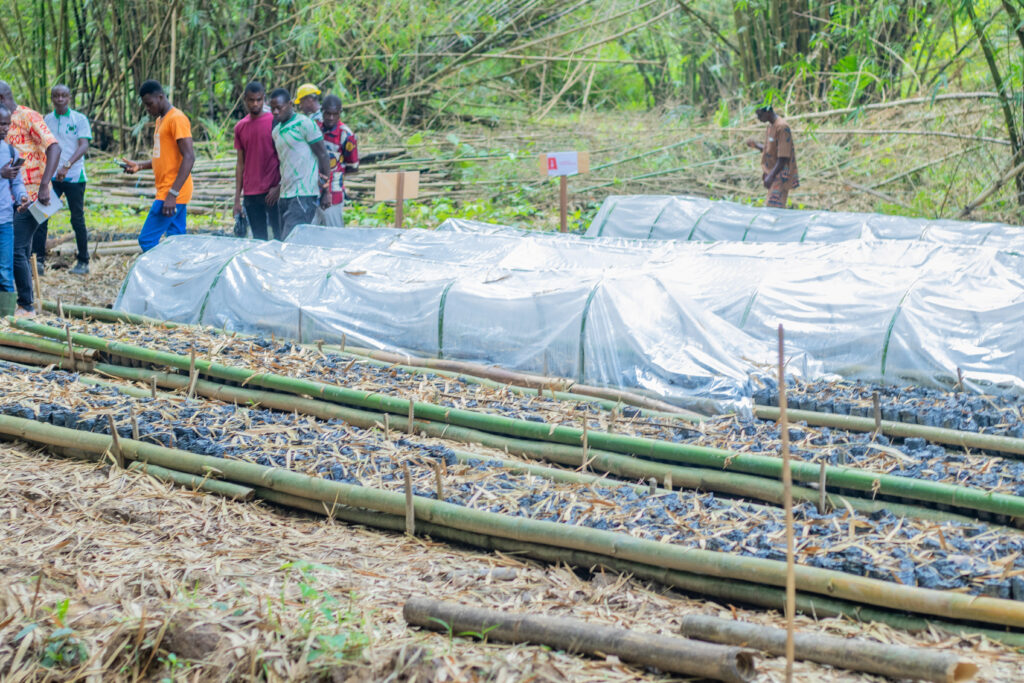 Integration: The project is a physical center to host training in sustainable farming activities.
Profitability: Farm productivity and profitability are increased, and farming communities supported to play a stronger role in the supply chain.
Regeneration: Private sector and rural community actors undertake action to protect and restore biodiversity, soils and forests.
Scale-up: Lessons learnt are shared and funding opportunities unlocked to contribute to project replication and scale up.
Since launching in November 2022, the project has trained 26 farmers and plans to support 200 more by 2024.
Direct beneficiaries will be men and women farmers of all ages, with wider indirect benefits to the regional economy hoped for and expected.
---