2023 marks the 10-year anniversary of LDC's activities in Ethiopia – a decade in which our coffee origination program in the country has grown exponentially in terms of both volume and value, with a focus on specialty coffees.
To mark this milestone, we spoke to three colleagues based in Addis Ababa about their day-to-day work, LDC's support to Ethiopian smallholder farmers, and what makes their coffee so special.
Ethiopia is the birthplace of coffee and synonymous with great coffee, with a reputation for growing some of the world's finest coffee beans. The country's rich soils, rainfall distribution, favorable temperatures and high altitudes create an ideal growing environment for a wide variety of coffee flavor profiles, without the need for chemical fertilizers. As a result, coffee from Ethiopia is renowned worldwide for its vibrant, fruity and flowery characteristics.
"The coffee grown here in Ethiopia is special because of its wide variety of flavor profiles, which are specific to the country's different sourcing locations or regions," says Mubarik Abaoli Ababor, our local Quality Manager and Specialty Coffee Sourcing Coordinator. "It often has complex taste nuances, a light to medium body, and a pleasingly strong acidity, and the different profiles can variously be described as winey, spicy, floral, mocha, fruity, chocolaty, herbal, sweet and exotic."
Mubarik says he was quite literally born to work in the coffee industry! Coming from a coffee-growing family, he has always been inspired to develop his expertise, honing his cupping and sourcing skills through a government-funded training course. Since joining LDC in 2013, he has seen strong expansion in the natural specialty market, with rising sales in Europe, US, Asia, Australia and the Middle East – which has gone hand in hand with growing consumer demand for sustainably produced coffee.
"Encouraged by the country's wet coffee processing waste management policy, more than 90% of Ethiopian coffee is produced organically, which has increased natural specialty coffee production," Mubarik explains.
Nature-Based Solutions & Community Projects
Despite Ethiopia being the world's fifth-largest coffee producer and Africa's top producer, local smallholder coffee farmers suffer from unpredictable harvests and soil degradation caused by deforestation and climate change.
Keen to address these issues, LDC, the Louis Dreyfus Foundation, and PUR started a project together in 2014, aiming to regenerate the coffee landscape in collaboration with coffee-grower communities through nature-based solutions, such as agroforestry.
"Through agroforestry, the use of shade trees in organic farming has helped greatly to control deforestation," says Mubarik.
Planting native and naturalized tree species in coffee plots – including a variety of fruit tree species – generates many benefits for farms: The trees will protect crops from the sun, help diversify farmers' revenues, reduce soil erosion, retain water and preserve soil quality.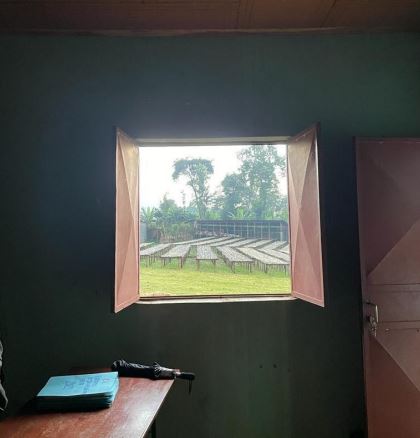 By the end of 2022, this project had planted 279,000 trees as part of agroforestry activities and distributed around 200,000 new coffee plants. From 2023-2024, the project will plant 50,000 additional trees, distribute 25,000 more coffee seedlings and provide training to around 3,000 farmers in the country, including additional gender training for community members. To create new business opportunities in coffee-growing areas, the project will also offer support and coaching to small businesses established by women.
Since 2019, LDC has also worked with Strauss Coffee and PUR to train more than 1,200 Ethiopian coffee farmers in good agricultural practices (GAPs), that not only benefit the environment but also improve farmers' livelihoods by increasing their productivity and yields sustainably.
There are so many great success stories from project implementation in different districts across Ethiopia. In Kochera, we have supported local communities by planting more than 50,000 coffee seedlings, while building hand-dug water wells to improve access to safe water. This has significantly reduced the effort involved in collecting water every day, which can sometimes take over two hours across long distances.
In 2023, Inter Aide launched a new project in Ethiopia in collaboration with the Louis Dreyfus Foundation and LDC, helping 1,500 farming families to incorporate food crops such as legumes and vegetables, as well as shrubs and trees, into their coffee systems to enhance food production and increase incomes.
Committed to Empowering Farming Communities
We will continue our work to empower coffee farmers through our Stronger Coffee Initiative and project work. We will support the adoption of good agricultural practices and new technologies, aiming to improve productivity and market access in a lasting way. Our goal is to ensure the resilience of Ethiopia's coffee industry for the benefit of current and future generations – for both coffee growers and enthusiastic consumers!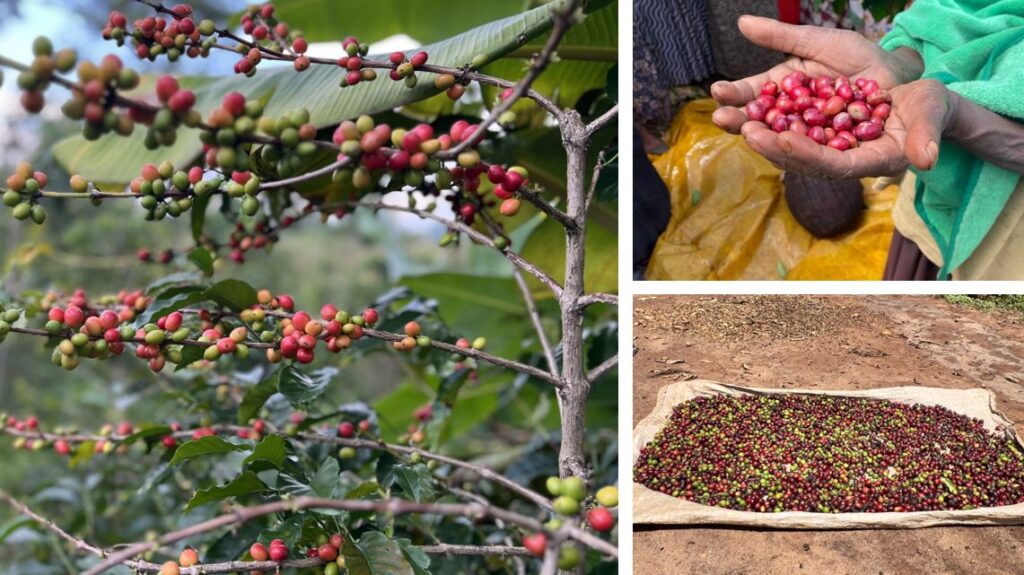 Helen Daniel, LDC's Logistics Manager in Ethiopia, is responsible for ensuring that our local coffee operations run smoothly and efficiently. She organizes bookings with shipping lines and exporters, helping to prepare shipment documentation and ensuring that all trade execution processes are completed in a timely manner. Her job is not without challenges, but Helen relishes its complexity, which inspires her to learn, grow continually and contribute to the positive local impacts of our activities.
"LDC's sustainability managers have been delivering GAPs training to smallholder coffee farmers in Southern Ethiopia since 2019. They also distribute coffee seedlings to help regenerate coffee production systems, following up on the development of the seedlings during field visits," she says. "I encourage anyone thinking of joining our coffee team in Ethiopia to take the step – despite the ups and downs, if you love what you do you'll enjoy every step of the journey by learning new things every day and being part of a team that is making a difference!"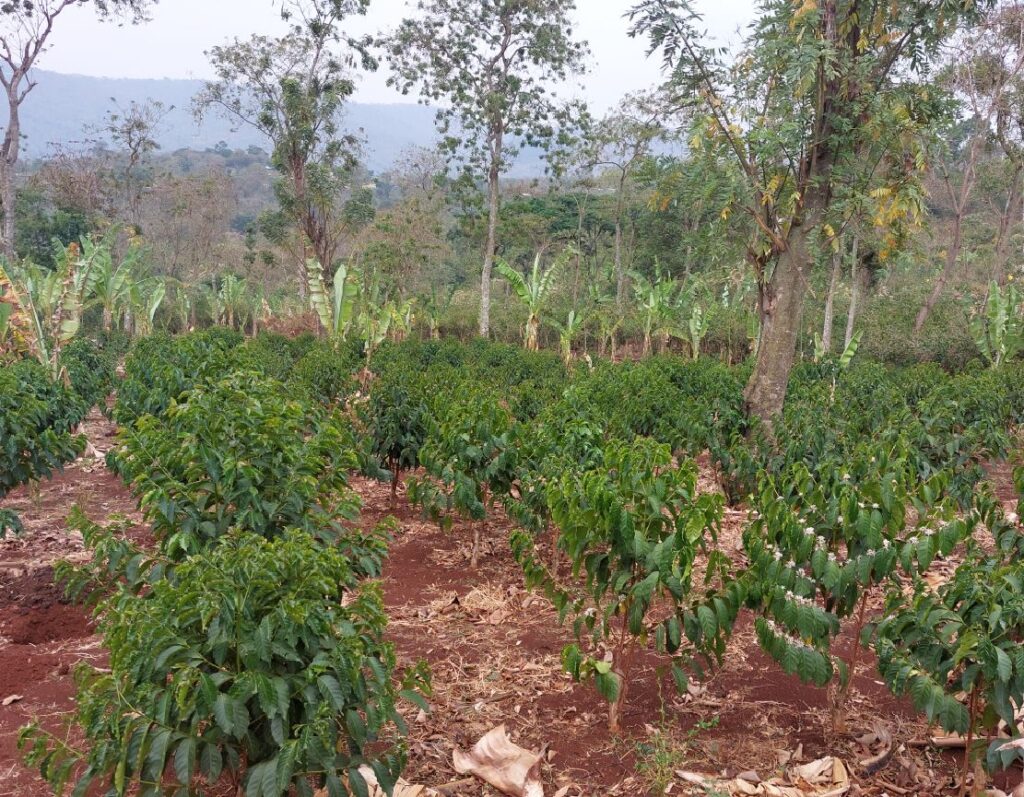 Temnet Belayneh, our Commercial Manager running LDC's local trading and marketing activities, agrees with Helen and is proud of LDC's work to support local coffee-farming communities and source top-quality coffees for customers.
"We only source coffee from trusted and reliable suppliers whose farming practices align with LDC's quality and sustainability standards," she says. "Every batch of coffee beans we export is quality checked in our labs prior to shipment, and our findings are communicated to our global coffee teams for full alignment."
Temnet believes that this spirit of collaboration is key to overcoming challenges and succeeding together.
"We face many different commercial and operational challenges each day, but these make working in coffee dynamic and exciting, and by working closely with all colleagues and stakeholders involved, you have every reason to succeed."
Mubarik echoes Temnet's sentiments even more strongly: "Coffee is not just a business — it's also a passion! Once you enter this industry, it's difficult to leave," he says.
With our enthusiastic, professional and entrepreneurial local teams, we are committed to working collaboratively to grow with the country and ensure the resilience of its smallholder farmers.
We look forward to shaping the next decade in Ethiopia so that it's as dynamic, progressive and rewarding as the first!