As we mark World Food Day 2023, we turn our attention to the unsung heroes of the agricultural world: agronomists. These dedicated professionals work tirelessly, often behind the scenes, to ensure a better, more sustainable future for our global food system by advancing more sustainable farming practices in the field.
In this article, we explore their key role in addressing food security and sustainability challenges.
The Foundation of Food Security
Good agronomic production of staple crops forms the basis of food security, and yet a growing global population, geopolitical tensions, environmental stressors and other factors have had – and will continue to have – significant impacts on food security, impacting millions of people.
The World Food Programme reported that almost 258 million people across 58 food crisis countries faced acute food insecurity in 2022.
Meanwhile, the World Resources Institute estimates one-third of all food produced globally by weight is lost between farm and fork, representing over 1 billion tons.
This increasingly urgent challenge demands attention and action through strategies and policies that address underlying issues.
Closing the gap through agronomy in action
Working continually toward solutions at grassroots level are a group of unsung heroes of the agricultural value chain: agronomists.
Pivotal in fostering innovative and sustainable agricultural practices, they build relationships with farmers and their communities to understand their local context and challenges, and ultimately help them enhance production and yield quality, while conserving natural resources and ecosystems.
LDC's dedicated agronomists visit tens of thousands of smallholder farmers each year, with a mission to promote good agricultural practices and ensure compliance with sustainability policies and standards. Often in collaboration with customers, expert organizations and other partners, they deliver training on sustainable farming techniques, responsible use of pesticides, access to markets, finance management, adaptation to climate change and more.
Insights from the field
We spoke to four of our agronomists around the world to gain insights into their work and perspectives on sustainable agriculture.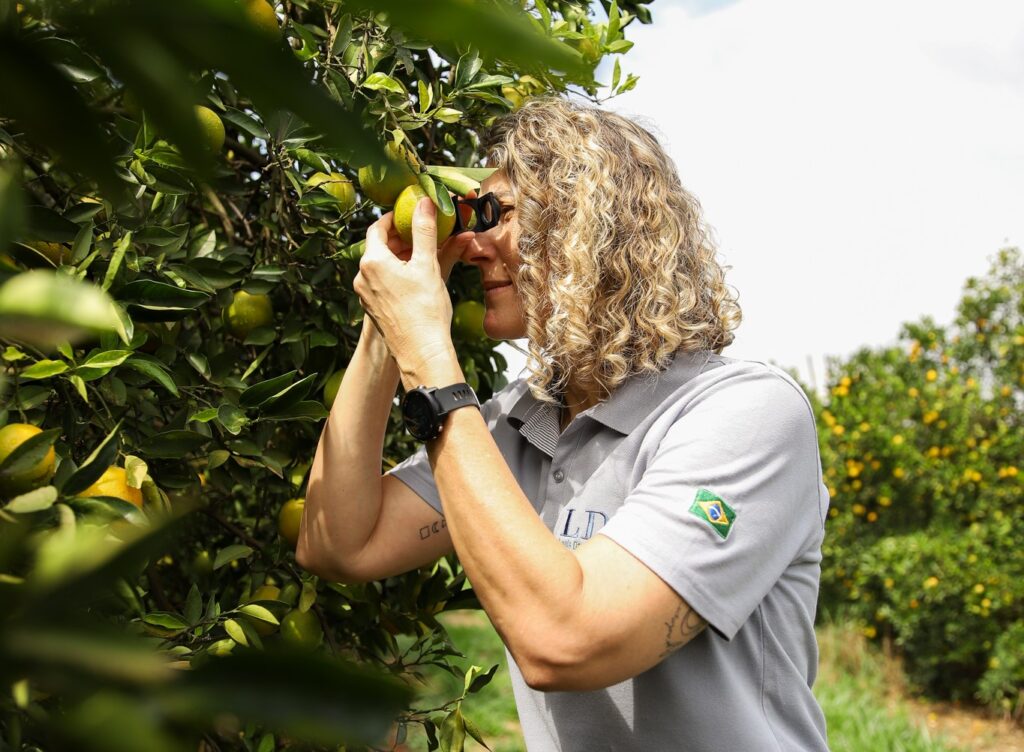 "Some farmers are skeptical when it comes to adopting sustainable or regenerative agriculture practices, such as reducing mineral fertilizer usage and changing crop techniques, especially since in many cases, new tools are costly and different methods can be time-consuming to implement. Part of our role is to change their mindset by sharing knowledge and best practice, and we work closely with them in the field to show that it's possible – and it's so rewarding to see their progress in terms of improved outputs, market access and incomes."
Monica Neves
Sustainability Coordinator for Juice
North Latin America
"Creating social frameworks of farmer group educators and village resource leads in rural areas is key to driving adoption of good agricultural practices, as success requires a combination of support from the local community and technical experts to provide education. Here in India, for example, we form Farmer Learning Groups and teach through Farmer Field Schools to ensure season-long learning in small groups on farms, covering all aspects of sustainable agriculture to help boost production outputs and farmer livelihoods, while protecting the environment and supporting food security as key goals."
Gangadhara Sriramappa
Head of Agri Research for Cotton (India & Pakistan) & Grains & Oilseeds (India)
South & Southeast Asia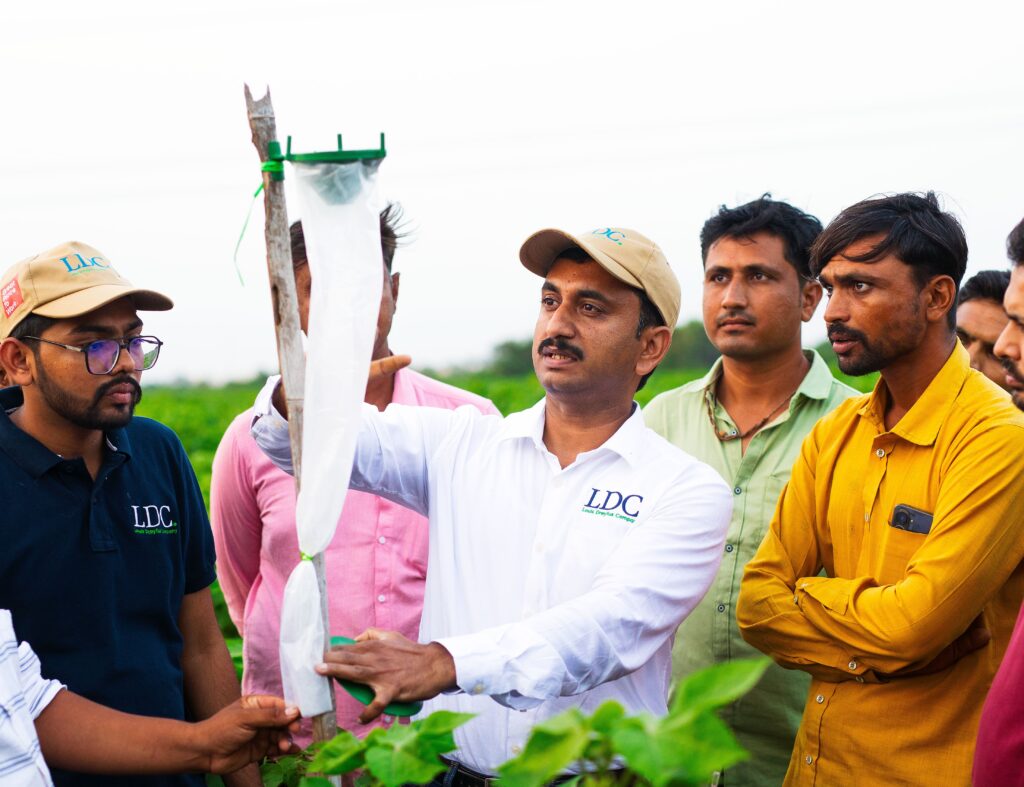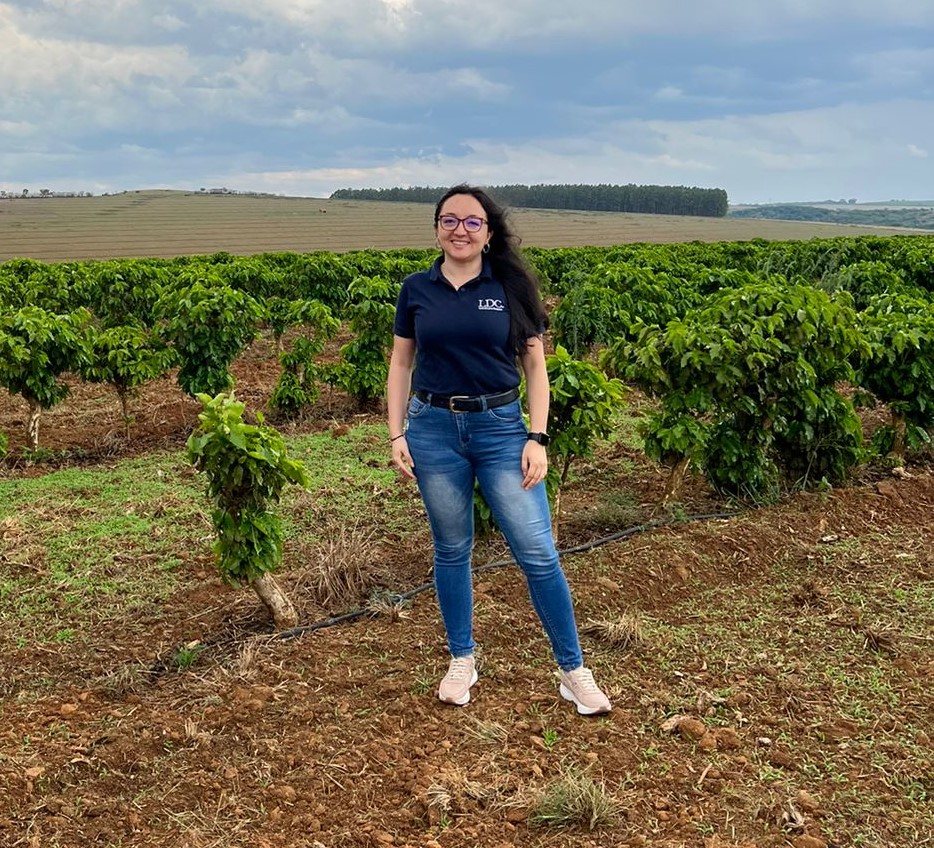 "The responsible practices we promote today will mitigate some of the negative impacts that conventional farming methods have caused over time, shape the long-term future of food and preserve a healthier environment for future generations."
Jenny Angel
Regional Sustainability Manager for Coffee
North Latin America
"Climate change has impacted water availability, causing thermal stress on plants, increasing the spread of pests and diseases, altering growth cycles and harming soil quality. To adapt, it's crucial to improve water resource management, choose resistant crops, adopt conservation practices such as regenerative agriculture, diversify crops and monitor the climate. Supportive policies, technology and investment in research also play a vital role in adopting sustainable agriculture."
Murillo Alves Moreira
Sustainability Coordinator for Grains & Oilseeds
North Latin America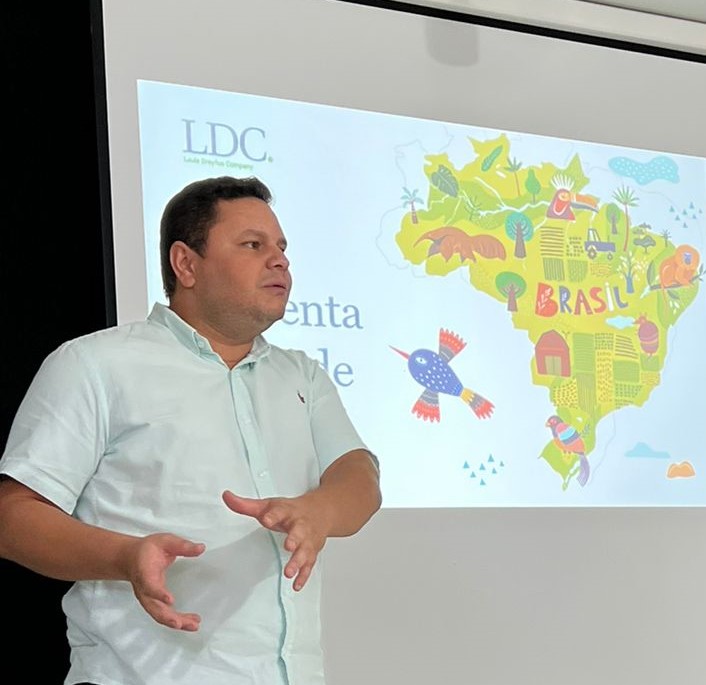 Driving Positive Change
Working with the Louis Dreyfus Foundation and other like-minded partners, our commitment to empowering farming communities through more sustainable agricultural practices spans the globe with actions across our supply chains: from palm oil in Indonesia and Côte d'Ivoire to cotton in Zambia and India, and from juice in Brazil to our global Stronger Coffee Initiative.
Through projects and initiatives to train farmers on regenerative agriculture practices, supporting sustainable economic development while helping to mitigate the impacts of climate change, our agronomists are at the forefront of shaping a more sustainable food system for the benefit of current and future generations.
On World Food Day today, we celebrate their passion and drive to pave the way for a brighter future of food and agriculture.
Curious to learn more about our work to advance more responsible agricultural production?
Training Cotton Farmers in Jagruthi, India
In 2022, we launched Project Jagruthi to train and support Indian cotton farmers in adopting more sustainable farming practices.
The project was initiated in response to a pink bollworm outbreak in late 2021 that resulted in significant yield losses for many farmers, largely due to limited knowledge of pink bollworm management.
As part of the initiative, LDC conducted a series of educational workshops to train cotton farmers on how to mitigate threats such as pink bollworm and white fly infestations, which affect cotton crops in India. Specific methods were demonstrated alongside technical advice from experts to minimize yield losses due to pest outbreaks, helping to increase production and ultimately incomes.
By the end of 2022, the project had trained more than 7,500 farmers in scientific and technical pest control methods, and equipped them with over 40,000 pheromone traps.
Sustainable Palm Smallholder Project, Indonesia
In 2022, 1,015 farmers participating in our palm smallholder project received refresher training on good production practices, improving their productivity by 12% and income by 122% (compared to 2019 baseline levels).
One group of 51 farmers successfully completed the internal audit followed by the RSPO audit, qualifying for RSPO Eligibility certification, which allows them to sell 40% of their production as certified sustainable.
A second group of 239 farmers who were certified in 2020, received additional technical training and successfully passed the RSPO Milestone A certification, which allows them to sell 70% of their production as certified sustainable.
Training Indonesian Coffee Farmers
In 2022, LDC conducted a study with Indonesian coffee farmers, designed in conjunction with PUR, a global player in Nature Based Solution projects, and Migunani, a non-profit research organization based in Indonesia.
The study assessed the impact of good agricultural practices (GAPs) and agroforestry on soil health and coffee farmer productivity and incomes, and explored the key drivers for coffee farmers' decisions on whether or not to adopt GAPs.
The study concluded that although the introduction of GAPs and agroforestry was successful relative to control groups, more action is needed to support and encourage coffee farmers, including more extensive promotion of GAPs and market-level assistance to give farmers access to the necessary funds to apply GAPs.
The study also recommended intensive assistance to farmers with regard to soil amendments that improve nutrient availability and retention, including fertilizers, and supplying additional anti-erosion measures for coffee plots on slopes above 15%.
Certification Supporting Communities
In 2022, our Juice team registered the commercialization of 100% segregated Fairtrade juice for the first time. The orange juice certified under the Fairtrade seal comes from fruit supplied by Coopsoli, an association of 38 citrus growers, where premium payment is guaranteed for certified fruit – value that aims to generate investments in social, economic or environmental projects in surrounding communities. Here are three example community projects developed by Coopsoli.
Besides the Juice
This project aims to empower women (either cooperative members or members of their families) to set up a small business and so diversify the family income. To this end, training was provided on how to produce and market ornamental plants.