Global Highlights
LDC entered the global cotton business over 40 years ago, and has grown to be a world leader in cotton merchandizing, serving all major consumer markets today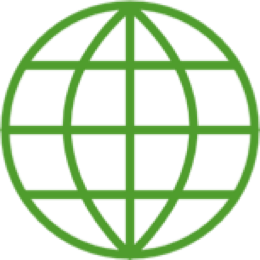 Active Worldwide
We source cotton from Africa, Australia, Brazil, China, India, Pakistan, the US and other key producing regions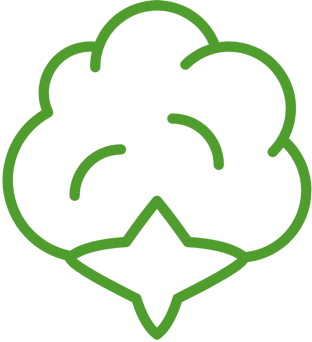 Major Player
We are a leading originator of US, Brazilian and Australian cotton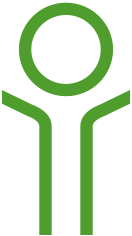 Leading in China
In China, our domestic cotton sourcing and sales networks is one of the largest of any foreign group

Our Cotton Value Chain
We share our expertise with farmers and producers worldwide, ourselves or with business partners and expert organizations, as part of our commitment to responsible, sustainable and traceable supply chains
01

Originate & Produce

We share our expertise with farmers and producers worldwide, ourselves or with business partners and expert organizations, as part of our commitment to responsible, sustainable and traceable supply chains
02

Process & Refine

Once bought or harvested, we bring crops to our assets for the next stage in their journey. These are ethically and sustainably processed and refined, coming one step closer to the consumer
03

Store & Transport

Our strategically located network of silos, warehouses, transloading facilities and ports allows us facilitate access to market for local farmers around the globe and enable us to control costs and mitigate risk throughout the product journey
04

Research & Merchandize

Our depth of marketing and merchandizing experience is our greatest strength. All our platforms and regions rely on our market knowledge to ensure responsive supply
01

Originate & Produce

We share our expertise with farmers and producers worldwide, ourselves or with business partners and expert organizations, as part of our commitment to responsible, sustainable and traceable supply chains
02

Process & Refine

Once bought or harvested, we bring crops to our assets for the next stage in their journey. These are ethically and sustainably processed and refined, coming one step closer to the consumer
03

Store & Transport

Our strategically located network of silos, warehouses, transloading facilities and ports allows us facilitate access to market for local farmers around the globe and enable us to control costs and mitigate risk throughout the product journey
04

Research & Merchandize

Our depth of marketing and merchandizing experience is our greatest strength. All our platforms and regions rely on our market knowledge to ensure responsive supply
Our Strengths in the US
Our US cotton business is a key contributor to LDC's position as one of the world's top merchandizers and exporters of cotton.
Our customer service and risk management expertise have made us a national market leader in origination, and we rely on a large network of producers, gins, local merchants and cooperatives throughout the country to source both upland and PIMA cotton.
Leveraging LDC's global footprint, our teams of industry, logistics and marketing experts facilitate the supply of raw cotton to customers across the globe.
Thanks to trading offices around the world, our Cotton Platform is on call 24/7, and our experienced marketing team partners with customers to help manage risks and requirements through various services such as our just-in-time delivery program.
We leverage best-in-class trading, research, risk management and logistics capabilities to navigate market shifts and provide superior service to our customers and business partners
Our US logistics capabilities are supported by a large asset network, including 24 warehouses with capacity of +2.2 million bales, as well as two container-loading facilities
Our vast and diverse supplier network allows us to provide all types of US cotton, including Memphis/Eastern, Texas, Far West and PIMA cotton
Our Assets
With headquarters in Cordova, Tennessee, our Cotton Platform also has merchandizing offices in Fresno, California and Lubbock, Texas.
Our US asset network supports LDC's cotton origination and marketing activities, enabling the rapid and efficient movement of cotton from warehouses to final destinations.
Our strategic assets in the country include 24 warehouses in Arkansas, Arizona, California, Mississippi, Missouri, South Carolina, Tennessee and Texas, as well as two container-loading facilities in West Texas.
Committed to Sustainability
From sourcing certified cotton to promoting best practices within and beyond our value chain, we work proactively toward increasingly sustainable operations and supply chains, both as LDC and in collaboration with partner organizations such as the Better Cotton Initiative.
Contact Us
Louis Dreyfus Company LLC
7255 Goodlett Farms Parkway
Cordova, TN 38016

T. (901) 383-5000
Louis Dreyfus Company LLC
8225 North Fresno Street
Fresno, CA 93720

T. (559) 447-1800
Louis Dreyfus Company LLC
2002 N Gary Ave
Lubbock, TX 79415

T. (806) 747-7836