After 41 years working for the Group, most recently as Grains Controller in Geneva, Catherine Réau is retiring.
We spoke with her, to hear about her 4 decades at LDC!
Can you tell us how you and LDC "met"?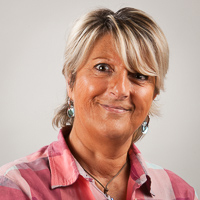 I started working for the Group – previously called Louis Dreyfus & Cie – in Paris in 1977, while completing my high school studies toward a Brevet de technicien supérieur (BTS) for international commerce, part of which required students to complete an internship with an international company.
My internship was initially planned for one month, and was extended to three when one of my colleagues left the company and the team needed support. I was very lucky to have this opportunity to show my skills and work with the team. At the end of my internship, my manager offered me the opportunity to be hired by the company after the end of my studies (I still had one year to complete). That's how I entered the LDC world.
I started working on the company P&L (Profit and Loss), for Grains and Oilseeds worldwide (at the time this was the US, Argentina, Brazil, Europe and South Africa), and I'm still doing it today more than 41 years later, but for Grains in EMEA only, volumes being much bigger.
How has the Group changed, since then?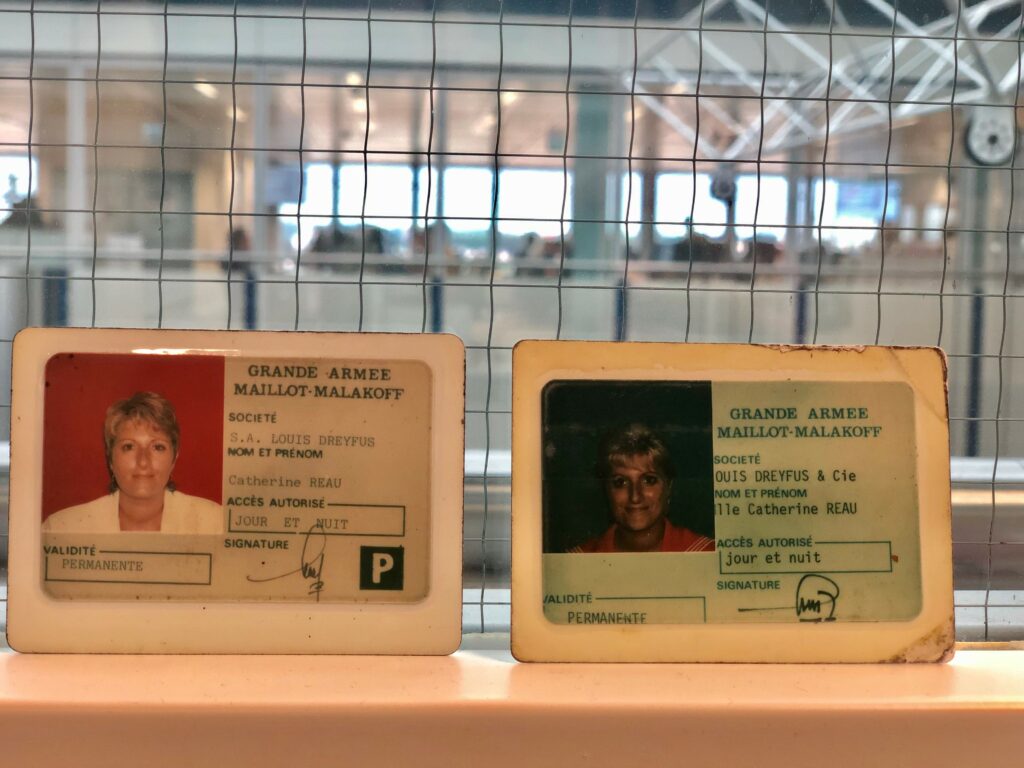 In the 1980s, LDC was present in fewer countries, and the scale and structure of the business was smaller. Without computers and mobiles, our day-to-day work was very different too. The tools we used for daily operations were a big calculator, a big pad with 24 columns and lots of lines, a pen and eraser, and telex for communications. There were no instant messaging tools to interact with colleagues elsewhere in the world, so telephone or face-to-face were the only way to communicate. The Group was already very well positioned as a leader, as part of the ABCD group of top agri-commodities trading companies.
In the '80s we started creating subsidiaries in Europe, developing and growing our operations, introducing new business lines and hiring more people – it was a very exciting and challenging period, both within and outside LDC. Just to give you an example, I saw the dissolution of the USSR and LDC's first operations and assets in Russia. In the '90s, in less than 5 years, we opened offices in Bulgaria, Romania, Poland, Russia and Ukraine, and I had the opportunity to travel to London, Zurich, Rotterdam, Johannesburg and Moscow.
It was around that time that we started using computers, and being trained to use them – this totally changed our daily work!
During this period, Freight became a profit center Platform, having been a "service" department until then, and I had to work closely with Freight traders in order to build a Freight P&L. Exploring different areas of the company through my work was very interesting and a great chance to learn about a wide variety of subjects.
Today it's time to step down and let the new generation take over, and have the same opportunities to grow and discover the industry.
Any special memories from your early days at LDC?
When I joined the Group, I knew I would work here all my life – for my generation it was important to find a company that valued your work and you as a person, and that you would feel proud to work for. Because back then it was a commitment for life.
As I said, the company was smaller in 1978, and employees felt they were part of a family business. I remember thinking Gérard Louis-Dreyfus was like a father – although he lived in New York, he visited Paris every month and made sure we stayed connected. After him, Robert Louis-Dreyfus also made us feel part of the family, and LDC like home.
And on top of this, it was a big privilege to work in that location and office in Paris (the "Blue Building", as we used to call it), and the company took great care of its employees, investing in their well-being.
Everyone was very proud to work for LDC.
What advice would you give to someone who is just starting out?
Through all my years of working here, I learned the importance of building close relationships with colleagues, and to appreciate the opportunities the company offered to bring us together.
I really believe that team spirit is important, for the business and personally. This is how we grow as a company, and as people.
I made very good friends during my time at LDC, and I'm still in contact with people I worked with 30 years ago.
Any final thoughts you'd like to share?
The Louis-Dreyfus family, members of which I have worked closely with, made us feel comfortable and special, and showed us they were grateful to have us as part of the company.
As a result, LDC is like my family, and I am grateful to have been part of its journey.
Thank you Catherine – we wish you all the best, and you'll be missed!