On February 21, 2023, LDC accepted three awards at the 2022 Top of China National Grain Awards, one of China's top awarding entities in the field of grains and oils, run by renowned specialized newspaper Grainnews since 2011.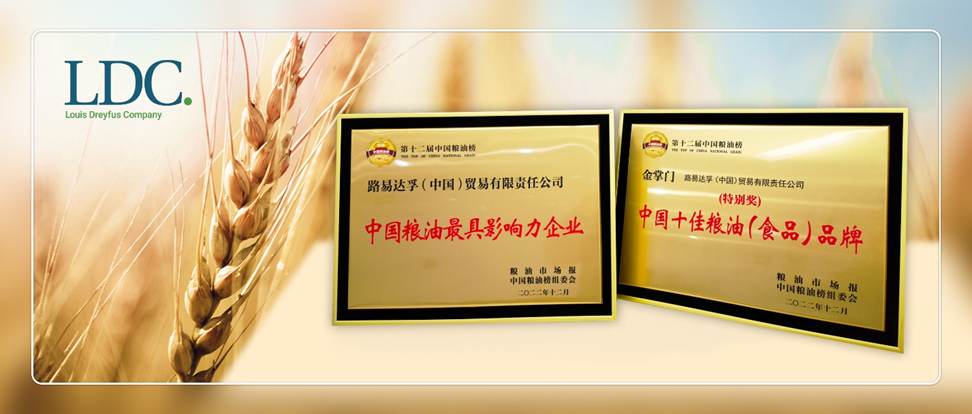 In addition to the 'Top 100 China Grain and Oil Enterprises' award, received for the fourth consecutive year, LDC also received the 'Most Influential Companies Award' and the 'Top 10 Best Brands Award' for its Mastergold cooking oil brand.
"These accolades reflect LDC's continued investment, action and innovation to expand our business in China and meet local market and consumer needs for healthier lifestyle products and ingredients," said Jerrity Chen, Head of North Asia and Regional Head of Grains & Oilseeds.
Growing Product Portfolio
At China's fifth CIIE in November 2022, LDC introduced two new healthy Mastergold oil products to visiting consumers, as well as a new range of bottled juices.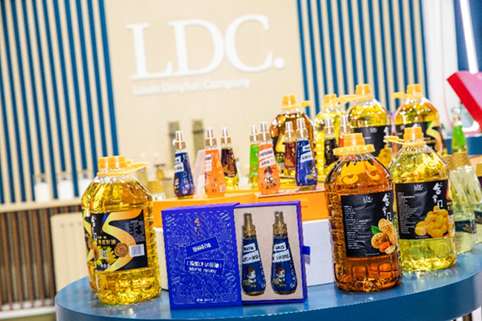 Increasing Production Capacity
We are also increasing our capacity to produce edible oils in the country and supply the local grain and oil market.
In South China, LDC and its partners laid the foundations for Fuling Food Insutrial Park in 2022 to strengthen feed protein processing capacity in the region, complementing our existing oilseeds processing plant in Dongguan, Guangdong. The industrial park is also expected to become a significant logistics and distribution center, supporting the efficient supply of high-quality protein products to South China.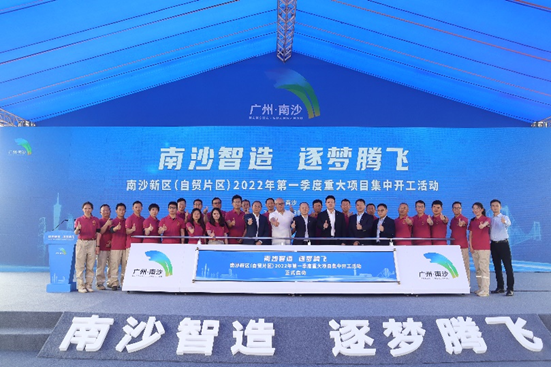 In East China, LDC is working with its long-term local partner to build an additional oilseeds crushing facility in Zhangjiagang, Jiangsu, to produce packaged soybean oil as part of our strategy to extend further downstream and provide high quality, value-added products and services to our customers.
In North China, LDC's Tianjin plant in the Beijing-Tianjin-Hebei region is an important edible oils production site, supplying grain and oil products to the region and shipping record volumes of soybean meal in 2022.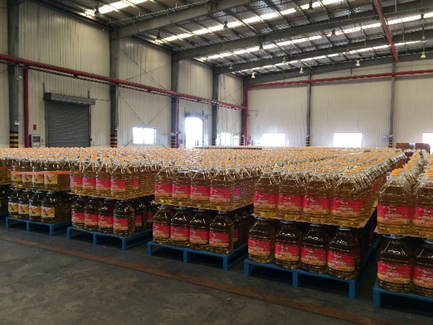 Innovation in Progress
The recent creation of LDC's new Food & Feed Solutions Platform, meanwhile, will respond to evolving market and consumer trends, including growing demand for healthy, plant-based products and ingredients, through integrated processing of value-added products and solutions such as glycerin, lecithin, canola oil and specialty feed proteins.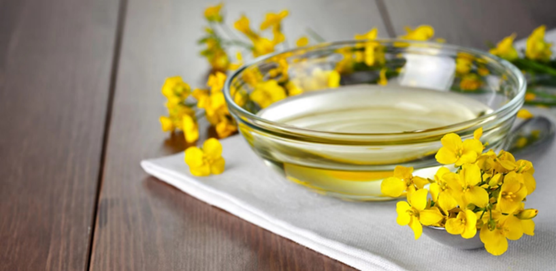 Looking Ahead
We have grown with China for over half a century, working hand in hand with customers, suppliers and partners in the country to meet evolving market and consumer needs.
We look forward to continuing to do so going forward, deepening cooperation with our regional stakeholders as we continue to grow together, find shared solutions to common challenges, and create fair and sustainable value – in China and beyond.