Protein is an essential part of a healthy diet, and with the global population expected to reach almost 10 billion people by 2050, much larger quantities of protein-rich produced foods, will be needed.
Meeting this demand is not without challenges: land resources are limited, seas are overfished, and climate change and geopolitical tensions are threatening crop yields and food security. Meanwhile, cutting greenhouse gas emissions from agricultural production and halting the conversion of forests and native vegetation to agricultural land are increasingly urgent priorities.
As urbanization and incomes rise, food and beverage consumption patterns are shifting around the world. Consumers today are increasingly aware of animal welfare, product traceability and the nutritional quality of what they eat and drink, consciously choosing to explore new options that address these concerns. Still, demand for protein is expected to keep growing by anywhere between 32% and 78% by 2050.
So simply producing more food alone won't be enough to meet the critical need for sustenance – we need to invest in the future of food, seeking affordable, nutritious and sustainable alternative solutions to meet tomorrow's protein demand today – safely, reliably, and responsibly.
A shifting protein playing field
The Food and Agriculture Organization of the United Nations defines 'alternative protein' as "microbial proteins (microalgae and mycoproteins), insect-based proteins, cell-based meat, plant-based meat substitutes and dairy alternatives."
Some of these options are more traditional, some (such as eating insects like crickets) are increasingly accepted. Those involving biotechnological innovation are accelerating the journey toward a sustainable future of food, as more disruptive players enter the protein market and leverage new technologies like artificial intelligence, data analytics and blockchain to drive sustainable change in food systems.
In this context, venture-backed start-ups and big corporates alike are exploring fresh solutions and approaches to food production and teaming up to speed up innovation. LDC is among them.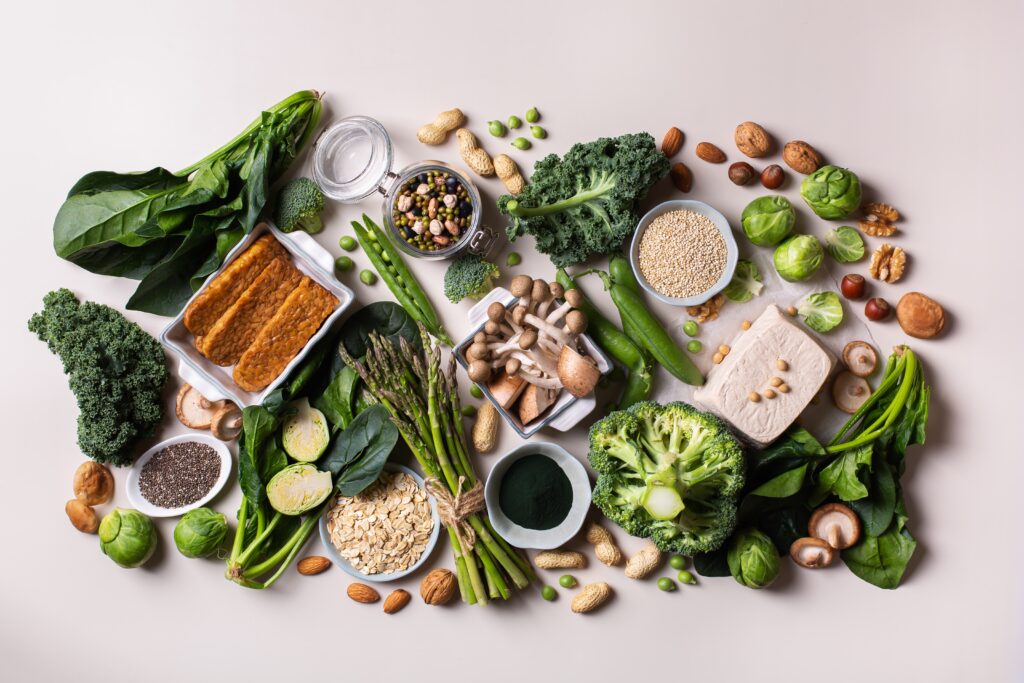 Finger on the pulse
Committed to contributing to the transition to alternative proteins, we are investing in early-stage companies using technology-enabled innovations to transform food and agricultural production. Our corporate venture capital program provides equity capital to early-stage companies developing innovative and sustainable products, technologies and solutions within the agriculture and food industries, such as Motif Ingredients and Comet Bio.
A key part of our strategic growth plans, this program enables us to both understand evolving market dynamics and support the scale-up of new protein production for large-scale commercialization, ahead of the curve.
2021 also saw LDC lay the foundations for entry to the plant proteins market, with the opening of a dedicated research & development laboratory in the US in 2022. Our researchers, engineers, marketers and other experts are working hard to develop and test new products and ingredients that are highly nutritious, sustainably sourced and produced, and have the right taste and quality profile to meet our customers' needs for food and beverage applications.
We are developing a first range of non-GMO plant protein isolates for launch in the coming months, with an initial focus on North America, aiming ultimately to offer global customers a multipurpose portfolio of products and solutions.
As Asia's middle class rapidly expands, we have also been working with regional partners to advance fish production as an increasingly popular protein alternative to meat.
Our joint venture aquaculture facility started operating in Tianjin, China, in 2021 and is now the biggest aquatic feed mill in North China, with annual feed production capacity of 200,000 metric tons.
Meanwhile, through our research partnership in Southeast Asia, we have been collaborating to develop optimal aquatic feed formulations for the commercial rearing of barramundi fish.
Rising to the challenge ahead
We strongly believe that feeding the world's population sustainably by 2050 is possible.
While protein innovations are new and exciting, however, we recognize that broad systemic change is needed to bridge the protein gap and advance the food system toward more sustainable production.
We are supporting this process in various ways, including by helping shape increasingly traceable, transparent and sustainable supply chains, and empowering farmers to increase their productivity using technology and more sustainable agricultural methods, recognizing that there is no one-size-fits-all model.
As leaders in the global food and agricultural industry, we share a common duty with other value chain participants to research and facilitate solutions to produce more protein-rich foods that are healthy, affordable, safe and sustainable.
Rising to this challenge calls for bold vision, smart innovation and above all collaboration, in order to transform the global food system into one that sustains both people and the natural resources we all depend on.
---