Sustainability is central to our business model
We are passionate about creating fair and sustainable value, both for our business and for all value chain stakeholders: our people, our partners, the communities we touch and the environment around us
Caring for People
LDC's approximately 17,000 employees are active in more than 100 countries around the world. It's our priority to ensure their safety, wellbeing and continued development, by promoting a work environment that encourages safe behaviors, respect for diversity and human rights, and equal opportunities to learn and grow.
Working with Partners
Recognizing that we can have a greater impact by working with others, we leverage our position as a leading agricultural merchant and processor to make a positive difference in our value chains, learning from, training and creating change with others through collaboration and partnerships
Investing in Communities
We invest in the development and resilience of local communities living close to our operations around the world, encouraging our employees to support and volunteer in their communities, wherever they live and work
Protecting the Environment
We are committed to helping sustain a growing population while respecting our planet's finite natural resources. To minimize the environmental impact of our activities, we continually monitor the way we operate to identify gaps, inefficiencies and opportunities for improvement along the value chain.
Responsible Supply Chain
Our highly committed teams work continually to boost sustainability within their respective value chains, leveraging our leading position to promote the adoption of our sustainability policies and standards among suppliers
Sustainability in Pakistan
Our activities in Pakistan support LDC's firm commitment to sustainable action across our operations.
From sourcing certified cotton to promoting best practice within and beyond our value chain, we work proactively toward increasingly sustainable operations and supply chains, ourselves and in collaboration with partner organizations such as the Better Cotton Initiative.
Increasing traceability in our palm and soy operations is central to our sustainability efforts, to encourage responsible land use and non-conversion of native vegetation for soy and palm cultivation. Our Oilseeds operations in Pakistan adhere strictly to the codes of conduct detailed in our Palm Sustainability Policy and our Soy Sustainability Policy.
As Covid-19 challenges people, communities and countries around the world, LDC employees have engaged in a wide variety of actions to support local communities struggling with the pandemic's impact on health services and the most vulnerable individuals. In Karachi, LDC's teams raised funds to pack bags of basic food necessities for underprivileged families.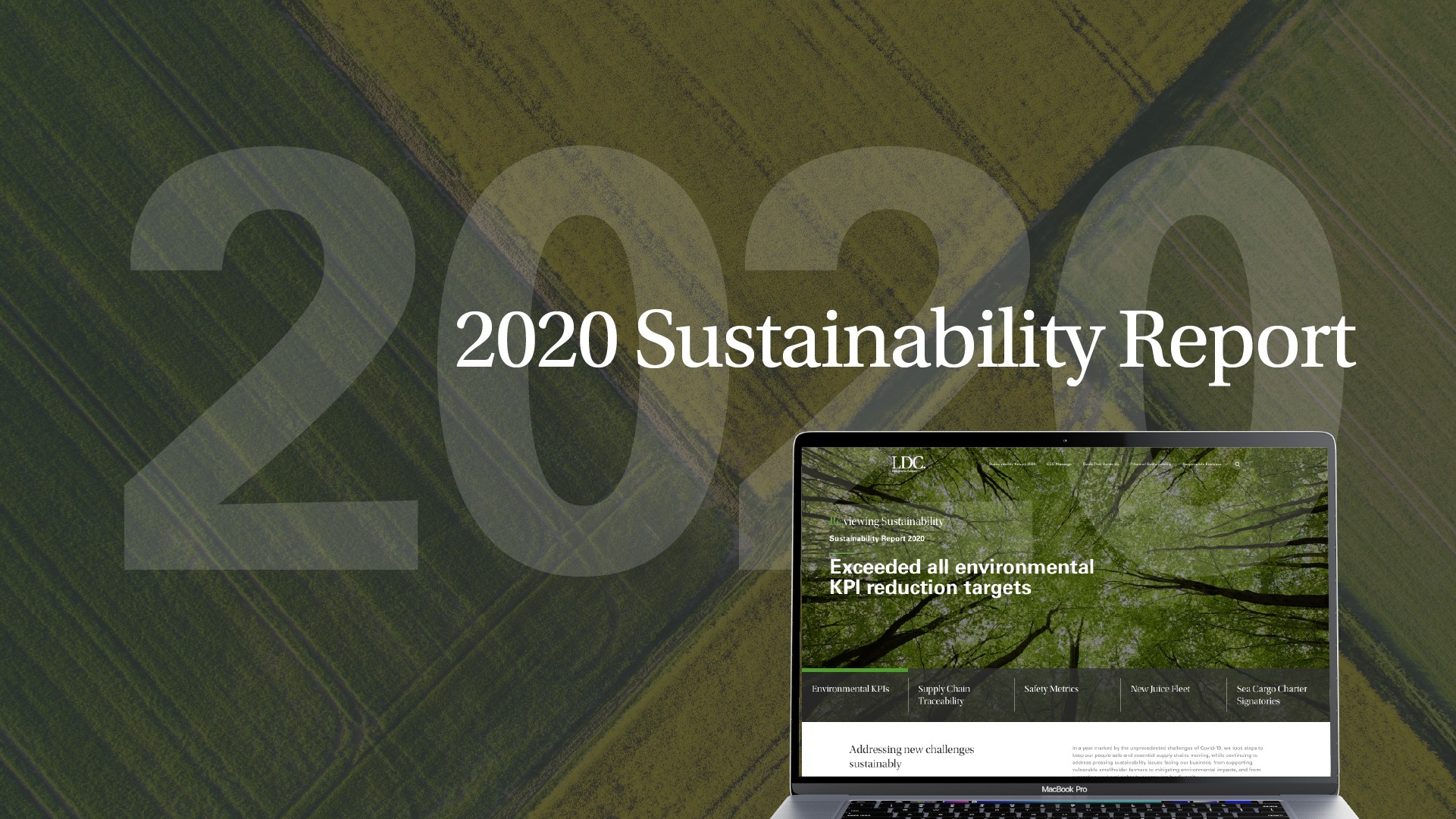 Sustainability Reporting
At LDC, we are committed to contributing to the global effort to provide sustenance for a growing global population, working with our partners to create fair and sustainable value across the food chain.
To ensure that we continue to improve, we set sustainability targets across our business and report on our progress regularly, through reports that detail how we have performed.
Our annual sustainability reports also highlight key successes and challenges, and set out LDC's forward-looking focus to deliver on our commitments to sustainability and transparency.
Download our latest sustainability report