Extreme and changing weather patterns present coffee farmers all around the world with a new set of challenges, making their yields much more unpredictable. Related events such as drought and pest infestations add an extra layer of complication.
In Vietnam, LDC has partnered with IDH the Sustainable Trade Initiative, Jacobs Douwe Egberts (JDE), and Syngenta to provide training for more than 4,000 coffee farmers.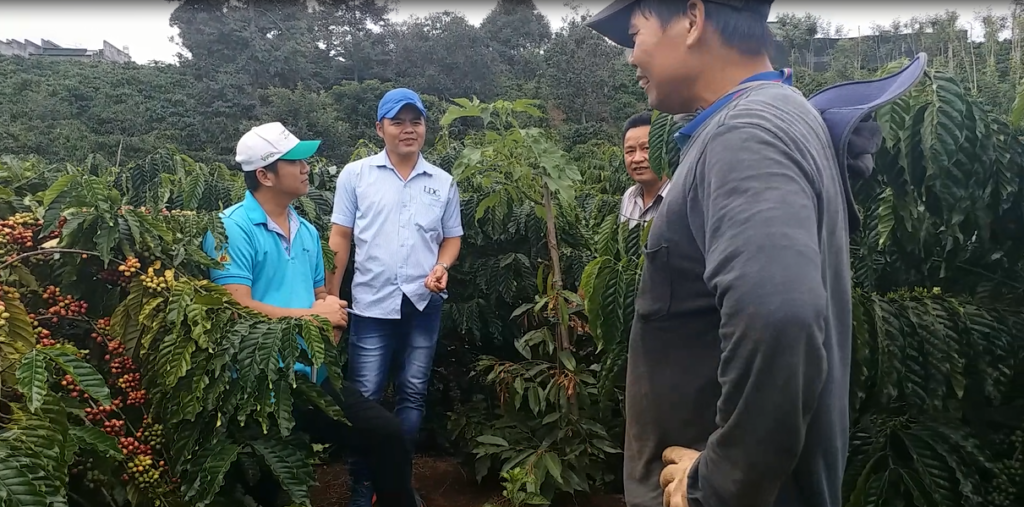 The project runs until the end of 2018, teaching farmers new climate-smart techniques to help them cope with the adverse effects of climate change. The training will also increase productivity.
LDC's approach on coffee sustainability puts farmers at the heart of its efforts. In Vietnam and elsewhere, we employ teams of agronomists who offer training, advice and other inputs, adapted to farmers' needs and local conditions.
"Throughout the value chain, coffee farmers are key to success and profitability," said Hidde Eikelboom, LDC Vietnam CEO and Country Head of Coffee.
"And if farmers can remain profitable and sustainably productive, then they are more likely to keep growing coffee in the future."
New irrigation system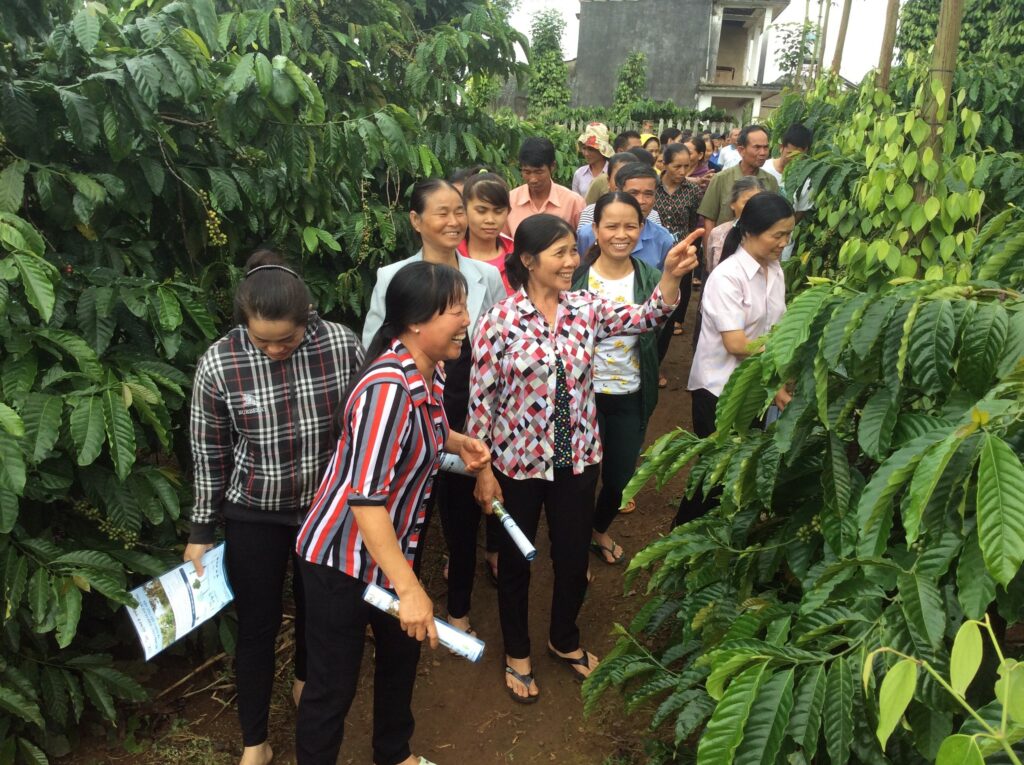 One key component of the project is the development of 30 demo plots to model good agroforestry practices, especially on water harvesting and irrigation.
Nguyen Van Quyen, 56, a coffee farmer in Vietnam's Lam Dong province, received a new irrigation system for his 0.5-hectare demo plot. The system is helping him to save water, labour, and to reduce use of fertilizers.
"My income has increased," he said. "Now other farmers want to visit my demo plot and see how they can use this irrigation too."
Pham Nguyen Dinh, 48, another coffee farmer in the same province, has planted avocado and durian trees. These will help to shade his coffee trees when they are fully grown, protecting them from hotter weather.
To maximize the number of farmers that benefit from the project, he was also trained to teach other farmers in the neighbourhood on intercropping, water conservation, and the appropriate use of agrichemicals.
To date, the project has reached almost 2,500 farmers.